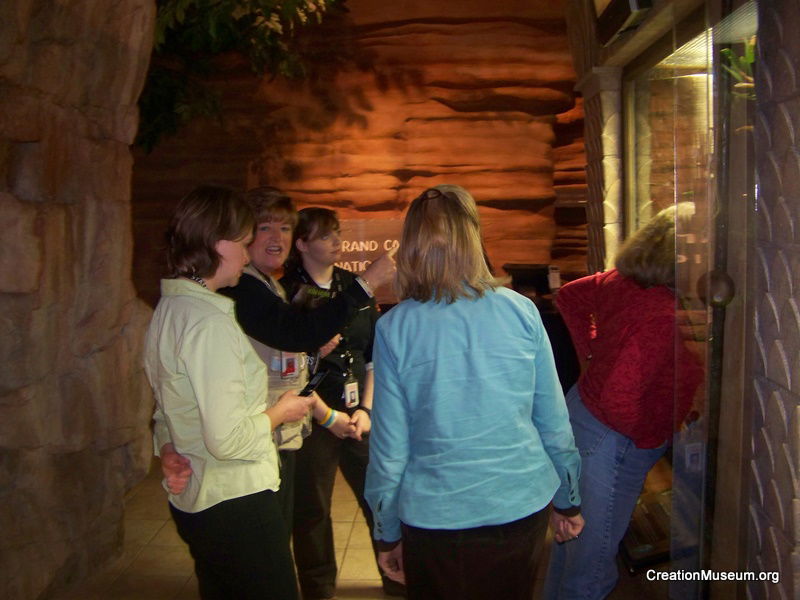 One of the chameleons in the museum exhibit drew a small crowd of employees this evening as she dug a hole, into which she deposited nine eggs. After five months of development, babies will emerge from the tiny eggs. The babies are remarkable because they are fully developed, with the complex eyes, tail, and other features of the adult chameleons, even at an incredibly small size. It is surprising that so many complex parts can fit into such a small package.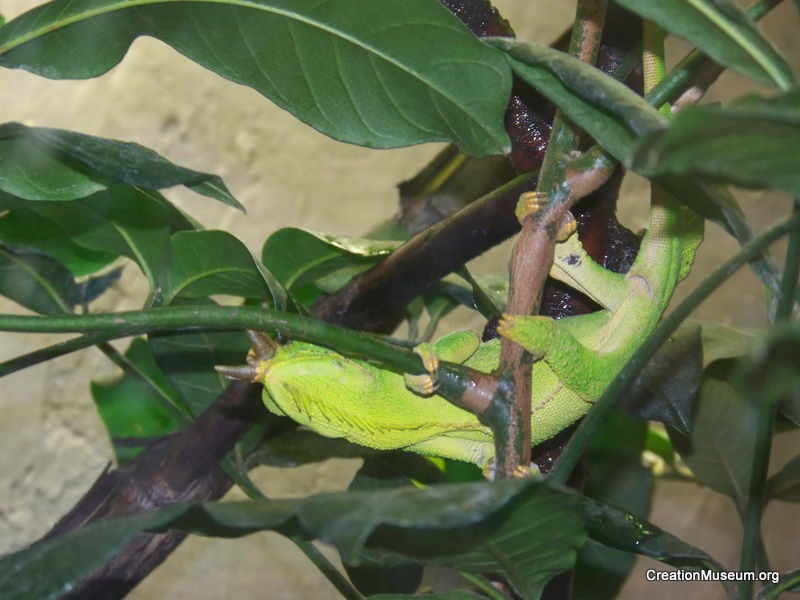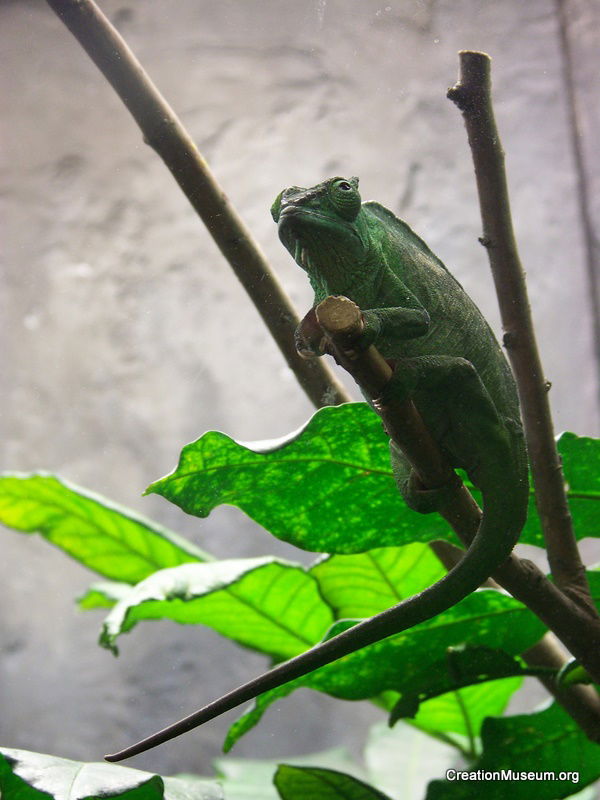 The chameleons on display at the museum now are called quadricornis, or four-horned, chameleons. The museum's male actually has 7 horns, and some males of this species have 8, although 4 is the most common number. The four-horned chameleon is a medium-sized species of chameleon from Cameroon. The male has an impressive sailfin on its back and on part of the tail. They are mostly bright green but sport robin egg blue, rust, and even yellow in places.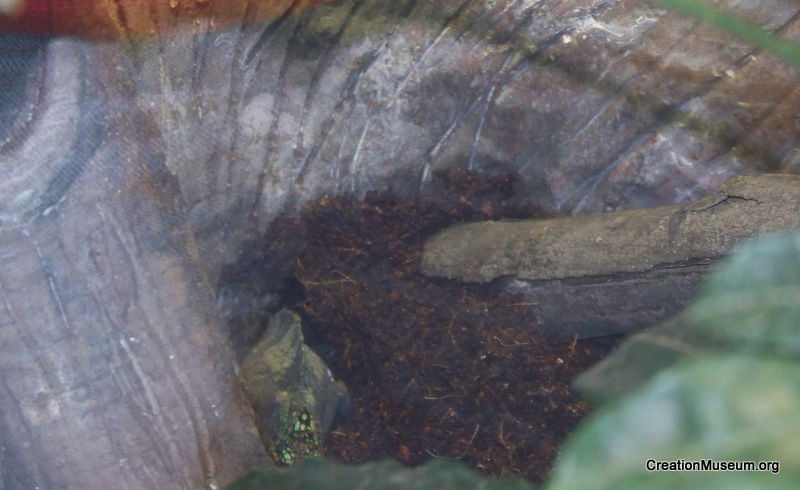 Watching a chameleon lay eggs can be exciting, as many staff discovered today. She will search for a suitable spot, then dig a hole or tunnel that is approximately 12 inches deep. She backs into the tunnel and deposits the eggs safely, then fills the hole in with dirt until it is practically undetectable.
We removed the eggs and placed them in an incubator for the duration of their development. It should be exciting watching the eggs hatch in about five months!