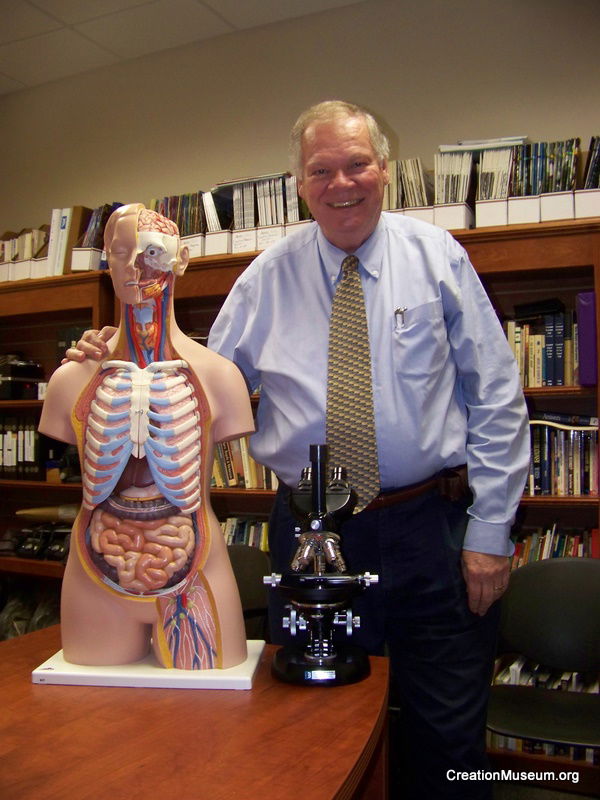 In September we will be offering a new workshop as part of the Discover the Truth series with Dr. David Menton: Body of Evidence.
Each program will be a unique experience as you join Dr. Menton for an exploration of the human body. He will utilize a life-size torso of the human body to investigate the location and structure of numerous organs. Is there an organ that you're curious about? Ask about it. Dr. Menton is able to talk about many different organs, especially whatever that day's participants are interested in. He will also display slides of actual organ tissues onto a high resolution monitor for all to see God's special design for each organ. Check our events calendar to see if this amazing new workshop will be offered on your next visit!
The first presentation of Body of Evidence will be on September 8 at 3:00. The ticket cost is just $4 with museum admission. This workshop is sponsored by Cedarville University.