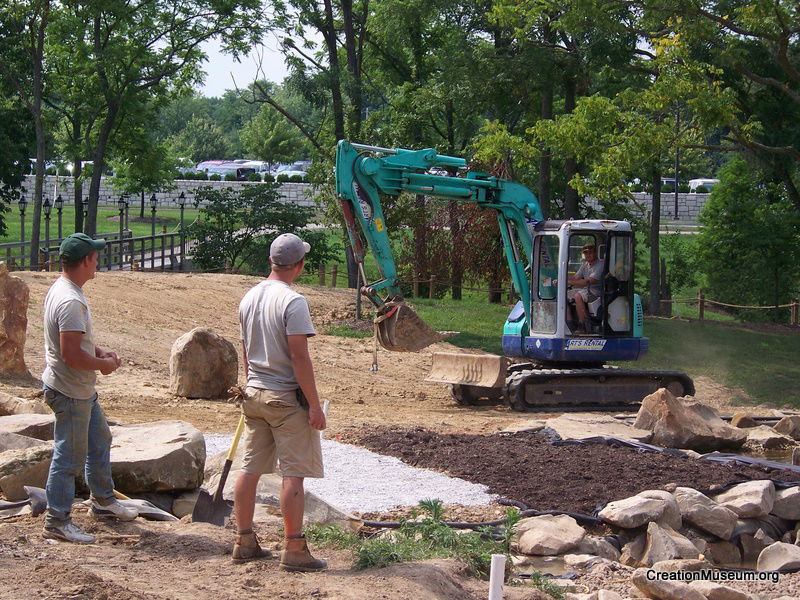 If you have visited the Creation Museum recently and walked the grounds you have probably seen signs of construction in the Botanical Gardens. It isn't related to the Petting Zoo (which opened up at the start of last summer), or the restrooms that opened up earlier this summer; it is a new area of the gardens planned to open later this year: a Koi Pond.
Here are some drawings that show how some of the area may eventually appear: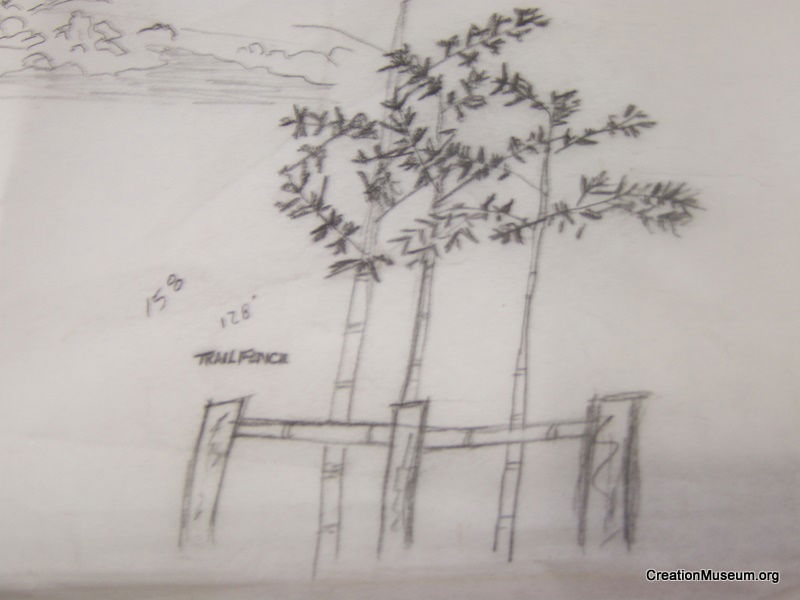 The area isn't finished yet, but it is coming along as Tim Schmitt and the grounds crew remain hard at work. You can see the water in the pond and some of the landscaping already in place.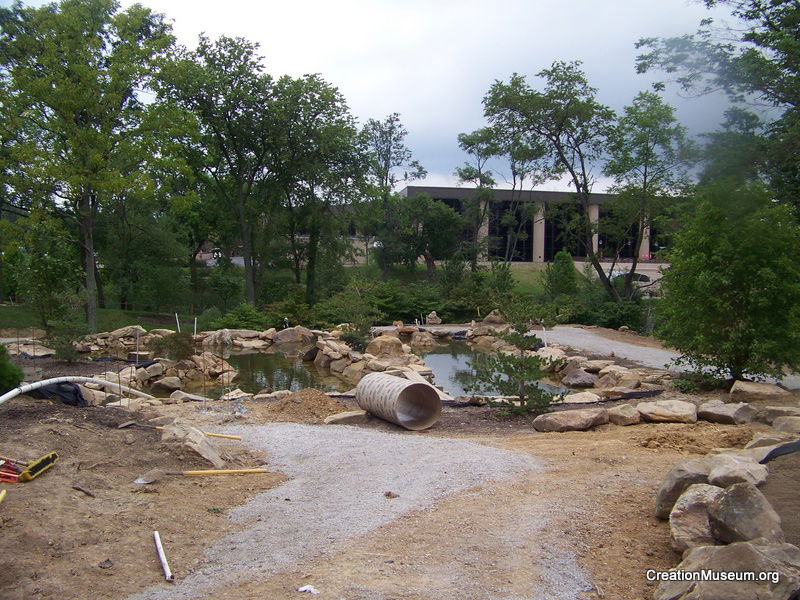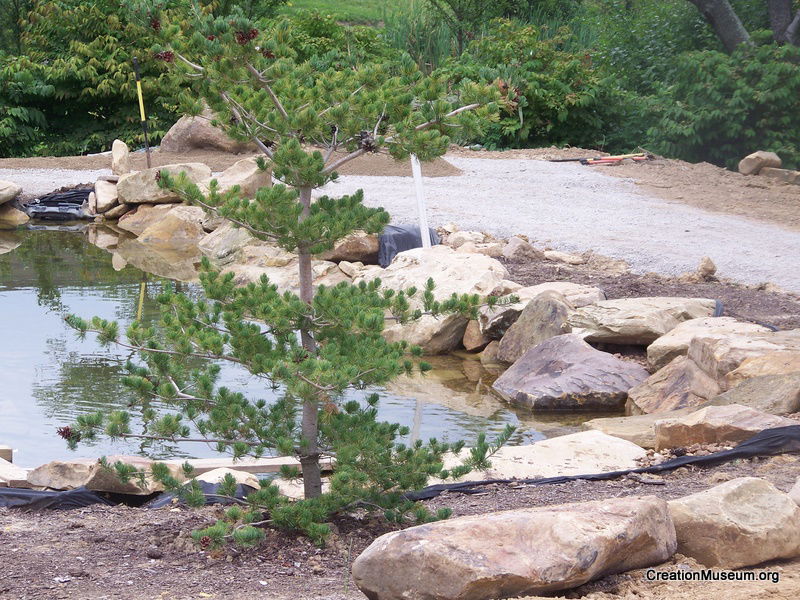 We'll leave you with one more preview of the design for the pond. We hope you enjoy this sneak peek and will come by to visit the Botanical Gardens once this area is completed.