We are always excited when visitors to the Museum want to take what they have seen home with them. Much of the time this means somewhere within the US or Canada, but for some it is a longer trip home. This week some missionaries to India visited the Creation Museum. John and Jennifer Aggson are in the US currently, but they serve near Hyderabad and will be returning to India in September.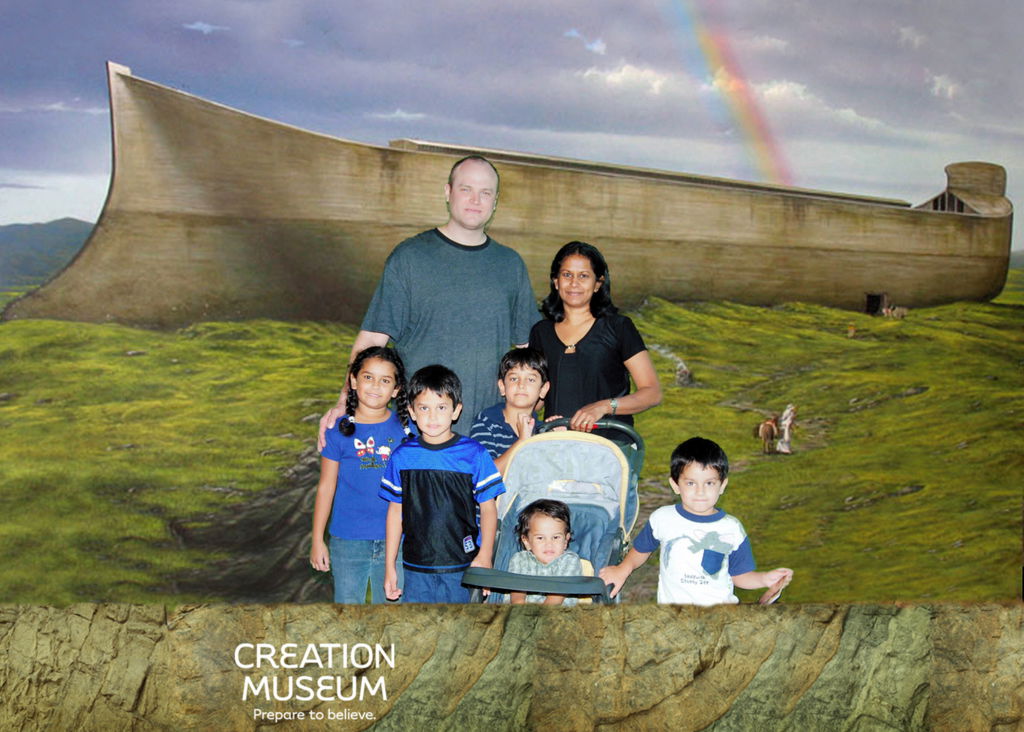 The Aggsons have raised their children on solid biblical teaching. John related a story about one of their sons was listening to an adult who insisted that dinosaurs were "millions of years old" and he simply replied "no they are only thousands of years old," to her consternation. Their kids were delighted with the idea of a family visit to the Creation Museum and the family was able to spend two days exploring all that the Museum has to offer.
On Monday the Aggsons had an opportunity to meet with Ken Ham and learn about Answers in Genesis resources in Hindi and Telugu that they can take back to India. On Tuesday they were back, even with a day full of rain and thunder.
You can learn more about the translation and world-wide outreach efforts of Answers in Genesis at Answers Worldwide. Then the next time you come by the Creation Museum examine the resources available and see what you can use to encourage missionaries you know.