by Stephanie McDorman
As soon as I heard frog legs and bison chili were on the menu, I knew the Sportsmen's Dinner would be an interesting night. We've never had an event quite like this at the Creation Museum before! But the dinner was delicious, and the entertainment was fantastic.
The dinner also included fried catfish, bass, corn on the cob and more. The guests enjoyed eating outside under one of the picnic shelters before heading inside for a concert by Buddy Davis. Then Buddy spun a couple of yarns in his own engaging way, weaving the gospel message into his stories.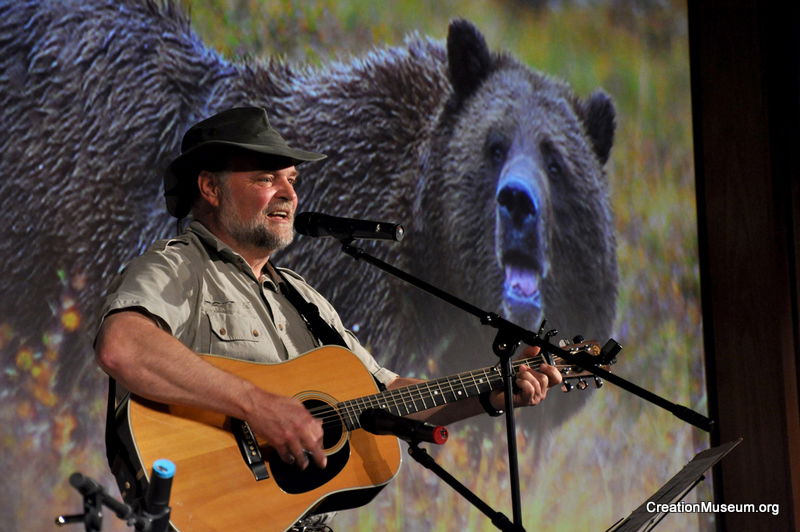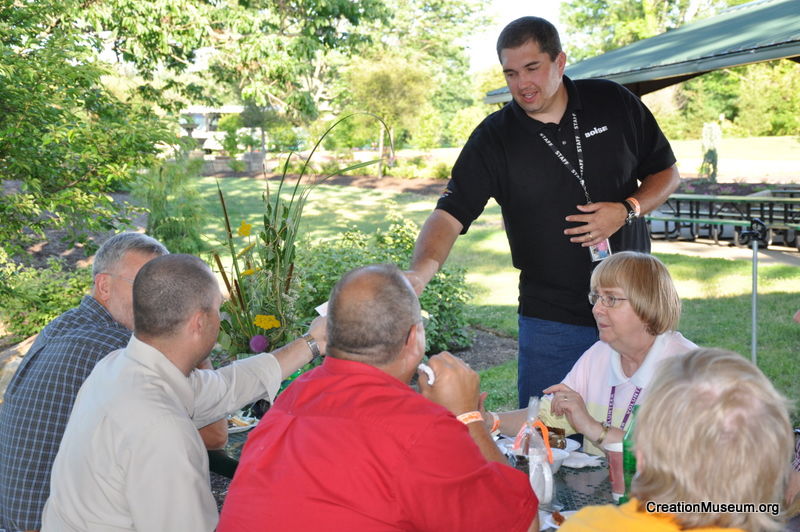 Roger Patterson, Answers in Genesis staff member and avid sportsman, emceed the event. Fifteen door prizes were awarded based on the following accomplishments:
Own something autographed by Buddy and heard Buddy sing live
Caught a crappie
Hunted pheasant
Fished in 20 states
Been paintballing
Could name the two hunters mentioned in Genesis
Hunted or fished in Alaska
Been deep sea fishing
Shot an elk/moose
Fished from a canoe
Shot a buck with a bow
Shot prairie dogs
Make your own sausage/jerky
Hunted in a foreign country
Owning a camouflage wallet
Door prizes included Reds baseball tickets, museum ticket packages, ice cream gift certificates, books, DVD's, and more.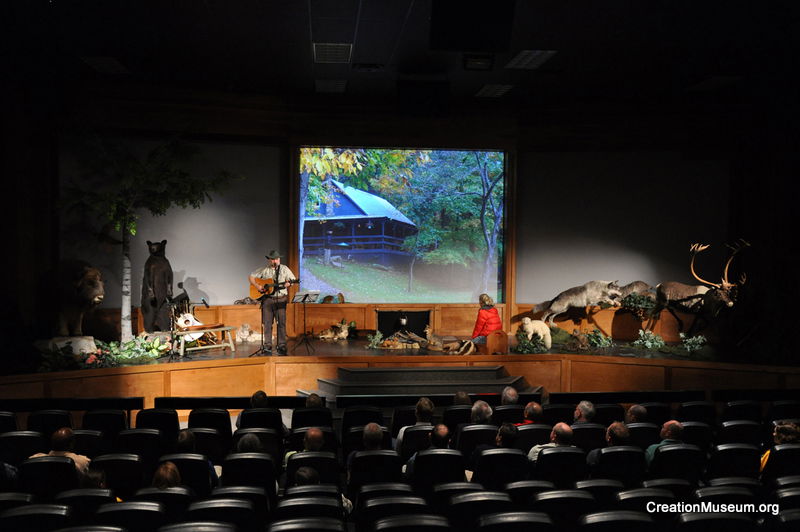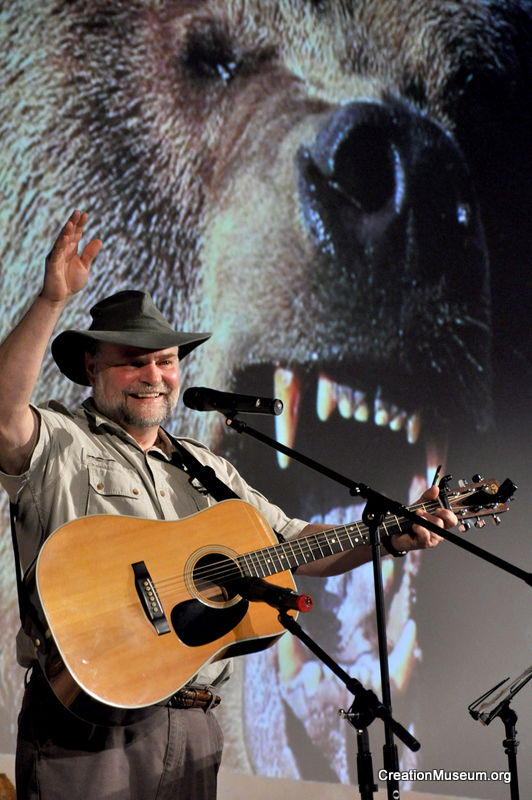 The Special Effects theater stage was transformed for the evening. A musk ox, black bear, caribou, and wolf showed up for the event, along with several smaller critters including an Arctic fox, a coyote, and a lynx. We hope to repeat this event in the fall, so keep an eye out for announcements.