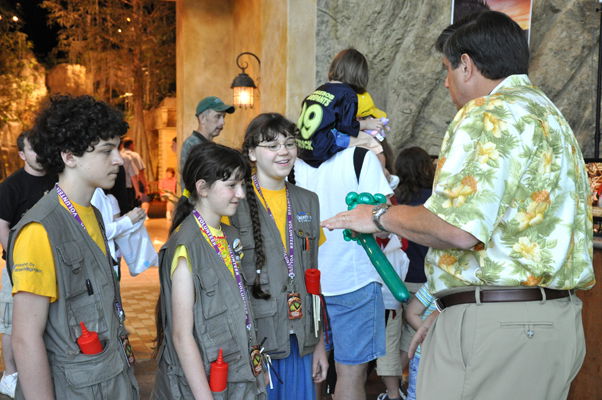 The members of the Driver family are just a few of the many volunteers that help to keep the Creation Museum going! Several of the children really enjoy making balloon animals. At left you can see Carl Kerby giving them some lessons on how to make a balloon T-Rex! These kids have been making balloon figures for children visiting the Creation Museum for some time and are always looking for ways to expand their offerings.
Their parents often help out too. Actually it is a family affair whenever the Drivers visit. They may be found helping with the Foto FX booth, working with our group arrivals, making balloon animals, or working with one of our numerous special programs and events! The Drivers are just some of the many volunteers that assist in the operations of the Creation Museum.
Visit our website to find out how you can volunteer at the Creation Museum.