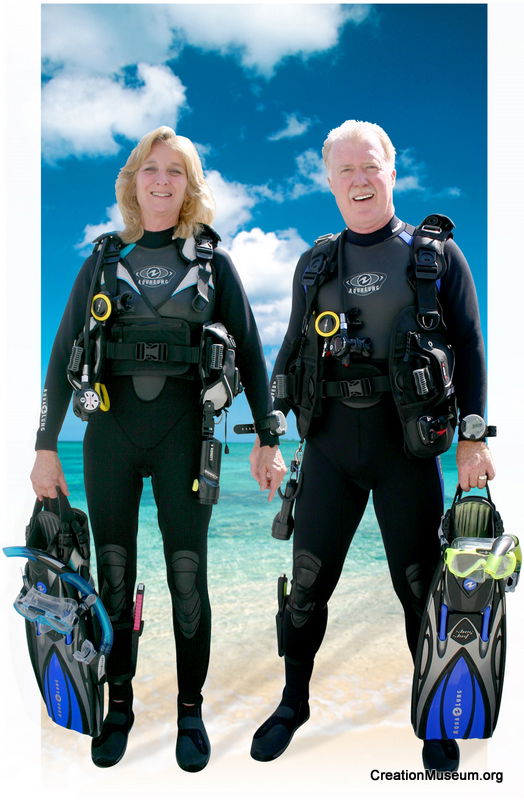 On Friday, July 3, prepare to dive into the ocean with undersea explorers Wayne and Karen Brown as the Ocean Adventure returns to the Creation Museum. This time the Browns will highlight their Caribbean Sea Expedition!
The program begins at the ʻBeginning' with a Biblical review of the six days of creation focusing on the creation of the fishes. Then, four young audience members are chosen to participate in a humorous look at the ways God has given fish to play "hide and seek" in the underwater game of survival. The four "fish" hide and the audience (the "school of fish") tries to find them. After this amusing demonstration, the Browns will show the specialized SCUBA diving equipment they use to explore the underwater world of the Caribbean Sea.
After the demonstrations, undersea explorers, Wayne and Karen Brown, will take the audience on a thrilling adventure, via an exciting high definition digital image presentation, to discover the wonders of God's creation in the Caribbean Sea's underwater world! Along the way they will explore the adaptations God gave to marine creatures to survive in the undersea environment. The amazing symbiotic relationships between different creatures will also be explored.
The cost for this presentation is just $4.00 per person (children under two admitted free). Be sure to join us for this exciting program at either 12:00 or 5:00 on Friday, July 03, 2009.