When you are on vacation do you spend time hunting for the perfect souvenir? When you visit the Creation Museum and want the perfect memory of your visit, look no further than the digital memories available through the Foto FX booth. As our staff are fond of saying, the first thing we do is "get your picture with the dinosaurs."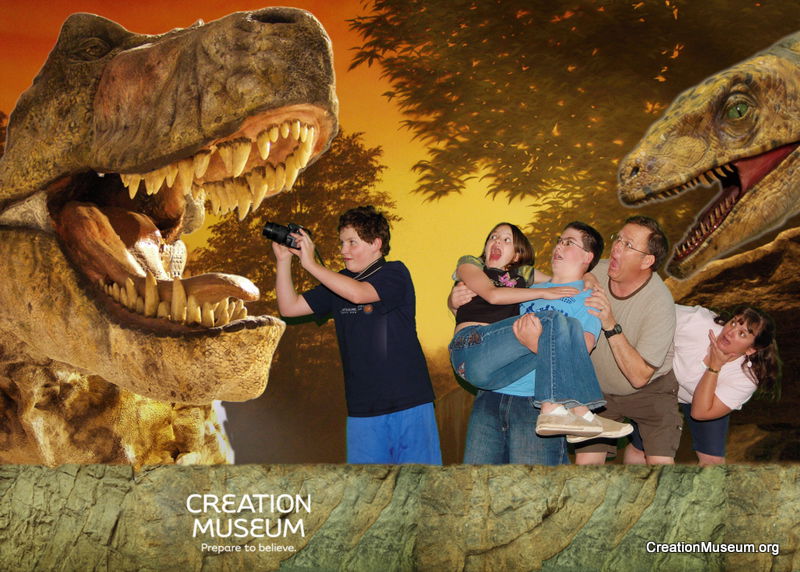 You won't see the dinosaurs when your picture is taken as all of our pictures are taken in front of a green screen. Because of the green screen the crew at the photo booth can easily insert several different backgrounds into your picture. We have had some groups come through all wearing green shirts, which makes for a very interesting souvenir.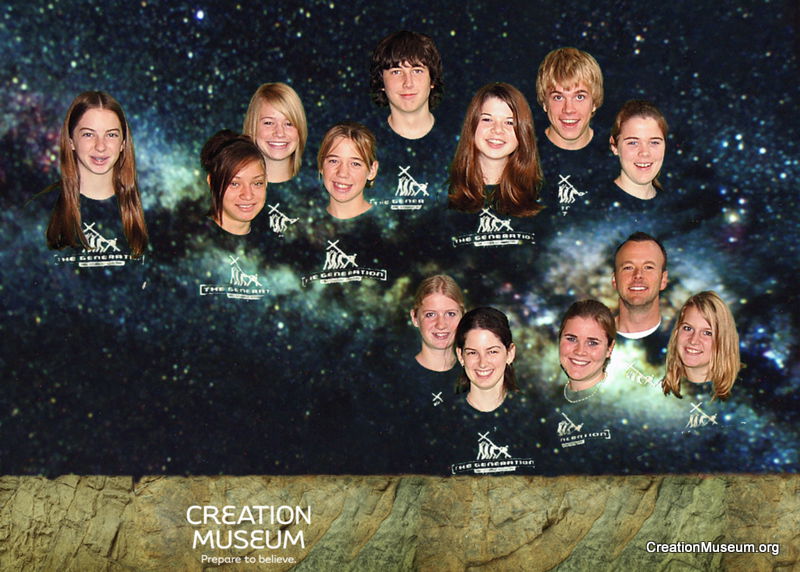 Did you know that even if you don't purchase a photo the Foto FX company will make a small donation to the museum for each person in your picture? Did you ever think it would be that easy to help support the Creation Museum?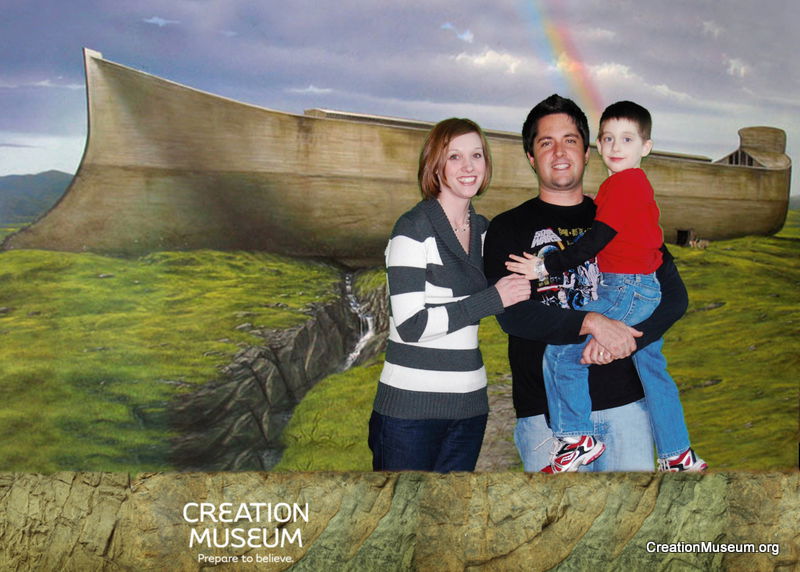 Make sure to stop by the photo booth before you leave where you can preview your picture on all of our available backgrounds. If you do choose to purchase a photo you'll get a wonderful souvenir for an affordable price. If you are a Lifetime member of the Creation Museum ask about your special discount.