One day last week a staff member noticed a family entering the Museum with four copies of the Complete Creation Museum Adventure.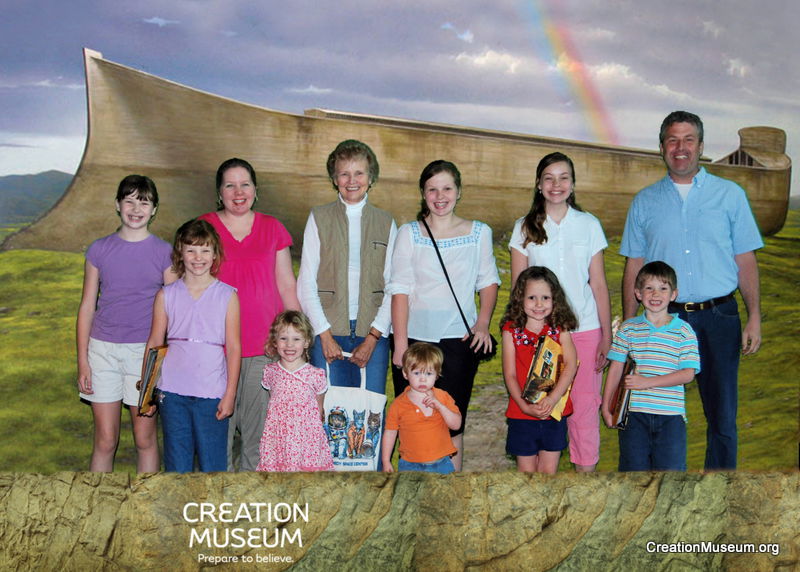 The Hunt family visited the Creation Museum in the fall of 2008, but mom related that "it was a lot more enjoyable coming through this time," with the Complete Creation Museum Adventure. The Hunts spent their entire day in the museum, even sticking around during the short power outage. Several of their children reported that they enjoyed using the cards in the removable tool kit to navigate their way through the Museum on their own adventure. "It focuses the younger kids on key points," Jon Hunt related, remarking that it was perfect for his fifth grade daughter who commented that the book "teaches you about God."
As you read prepare to be transformed into detectives, sharing in the main characters' museum adventure as they're accompanied by the Creation Museum's own Buddy Davis. The adventure includes three challenges which lead to a final uncovering of the museum's most important treasure of all. The Complete Creation Museum Adventure Book is the second in a series by Master Books and is filled not only with a storyline that will keep kids captivated from cover to cover, but packed with critical information, activities, devotionals, curricula, and an engaging, removable toolkit that can be brought with on your next visit, allowing your family to engage the museum in a whole new way. A member of the book's writing team explains: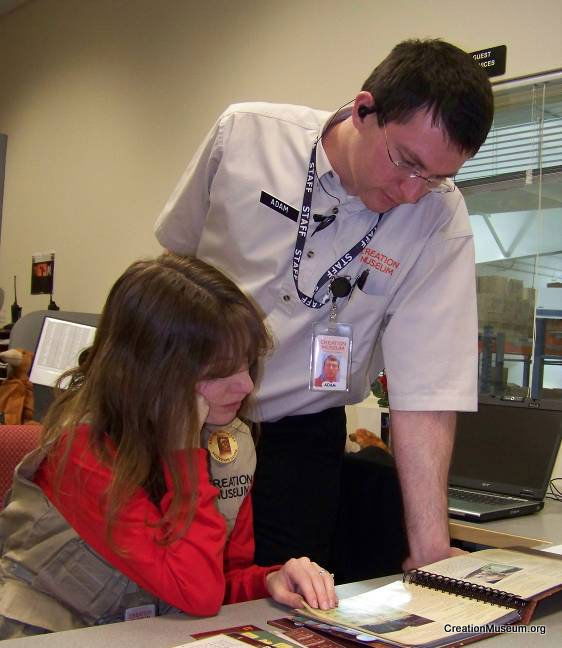 "When we set out to put this book together our team had only an exciting outline and a lot of great ideas. As we began planning it was clear this was going to be a one-of-a kind book filled with layers of adventure and mystery, with the Bible at its core. Our goal was to provide a powerful resource that could be trusted to equip this next generation with the truth of God's Word in a way that addresses many of the critical questions in the world we live in."
This unique resource is available at the Creation Museum in our Dragon Hall Bookstore, where you can even purchase extra tool kits so that several kids can share the same book, but still have their own adventure through the Museum. Or you can purchase a copy of the Complete Creation Museum Adventure from our on-line store before your next visit to the Creation Museum.
The Complete Creation Museum Adventure Book will stay with your child as they grow. Each section is designed to engage elementary ages while including pieces that will effectively assist as your child gets older and is faced with even more in-depth questions. It can be read again and again, not only to grow in knowledge of God's Creation, but also the Creator and His Word, the Bible. Be ready to unearth the many layers of fun facts and tools that will teach children how to give reasonable and biblical answers to a world that desperately needs the truth. So buckle up, put on your detective hats and prepare for an adventure your family will never forget!