Dinosaurs are fun to draw! Did you know that there is a way to draw dinosaurs from a biblical point of view? You will learn that and more in the "Drawing Dinosaurs" workshop being offered as an "Answers for Kids" workshop.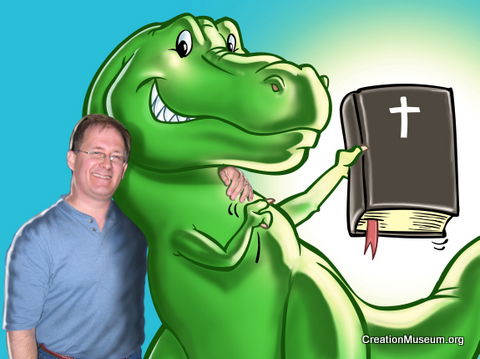 Join Christian cartoonist and illustrator Dan Lietha for dinosaur drawing demonstrations and fun drawing lessons. Dan has been drawing for Ken Ham and Answers in Genesis since 1995 and is best known for the comic strips CreationWise and After Eden. Find out more about Dan and his ministry at his website.
This exciting workshop is designed for guests elementary aged and up! The cost is only $4.00 and will take place on Friday, May 15, 2009 at 11 a.m. and 3 p.m. Reserve your tickets today by calling Customer Service at (800) 778-3390.