On Friday, April 24th, we are planning to hold our first cross-country race. It is open to students in grades 7-12, and, best of all, it's free! You just have to register to participate. As an added bonus we are offering $5.00 off admission (valid Friday, April 24, 2009) to any runners who register and participate in the race. The race takes place on a Friday when we are open from 10:00 until 9:00 in the evening. Bring your family along and visit the Museum before or after the run. You'll have plenty of time to enjoy not only the scenery as you run but everything else the Museum has to offer.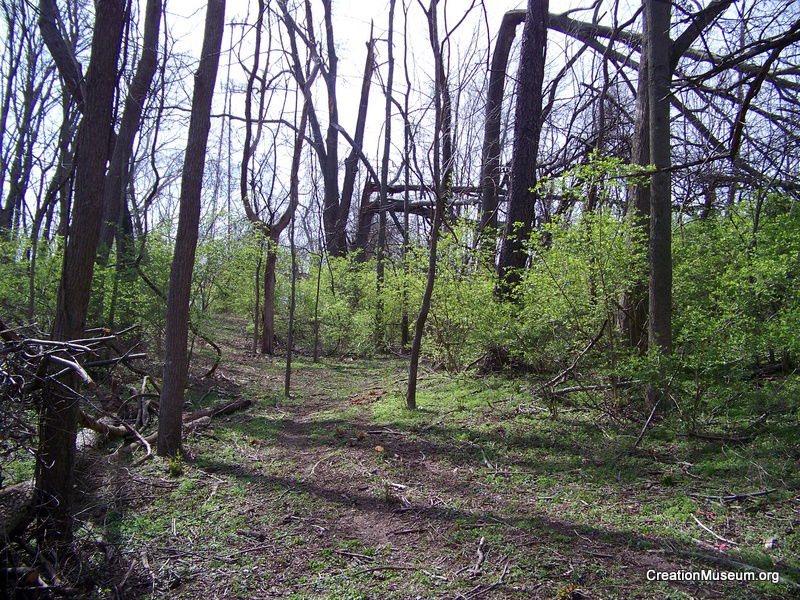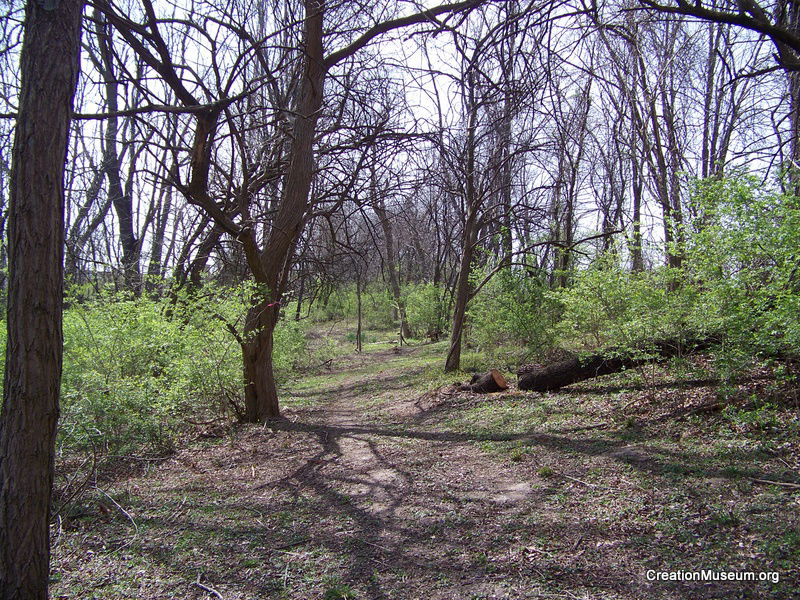 This is not a race where you just have to love running to enjoy it, where you run around and around a track or sprint a short distance. Our cross-country trail literally takes runners on a course through the woods, through a creek, and up and down hills. It is rigorous, but rewarding. Even if you don't win, you will enjoy the adventure and get a great workout! You might scare up a few deer or wild turkeys along the way, especially if you are in the lead.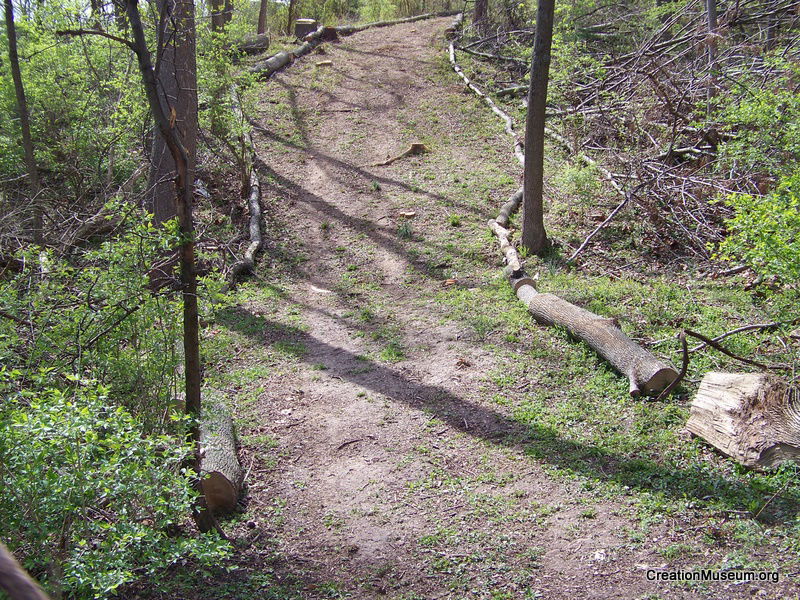 The main course is a 5K run (about 3 miles), but younger students can opt for an alternate route partway through and make it 3K.
Our vision in creating a cross-country trail was to make this sport accessible to area students who don't currently have a venue to participate in cross country track, including home schoolers and Christian school students. This is a test run, so to speak, and we hope to offer more races in the fall. This April race is a great opportunity to learn about the sport and try it on for size. If you (or your students) like it, you might want to organize a cross-country team for the fall.
Call today to register at 1-800-778-3390 and mention which division you plan to compete in: junior high (7-9) or senior high (10-12). The race will kick off at four in the afternoon on April 24th. We hope to see you there!