by Stephanie McDorman
For possibly the first time in his life, my six-year-old son stayed attentive for an hour while watching something that was not animated. Needless to say, I was impressed with The Ocean Adventure presentation of "The Australia Great White Shark Expedition" at the museum last Saturday. Even my four-year-old daughter was listening and laughing at the jokes.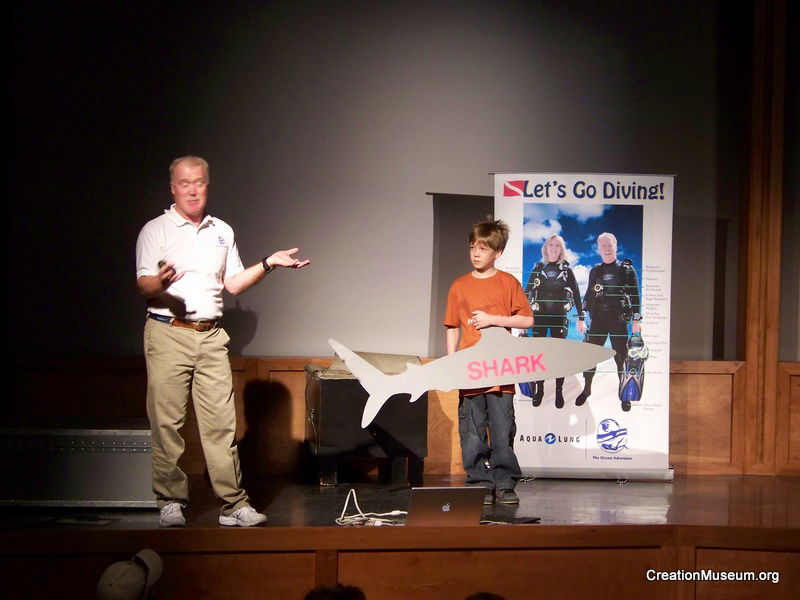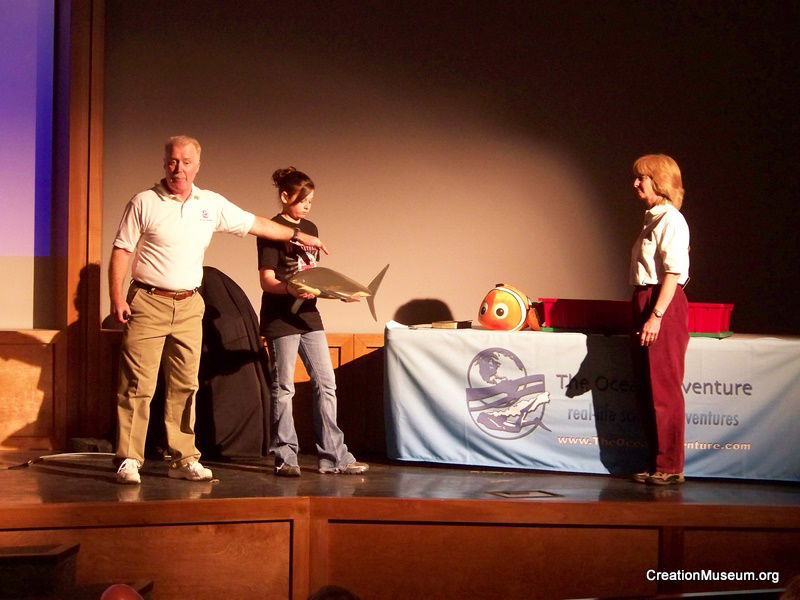 Wayne and Karen Brown, marine biologists, undersea explorers, and educators, used props, slides, and very effective teaching methods to hold the attention of young and not-so-young while teaching us all kinds of new (to me, anyway) information about sharks. Did you know sharks have seven senses? Do you know how to tell a male shark from a female?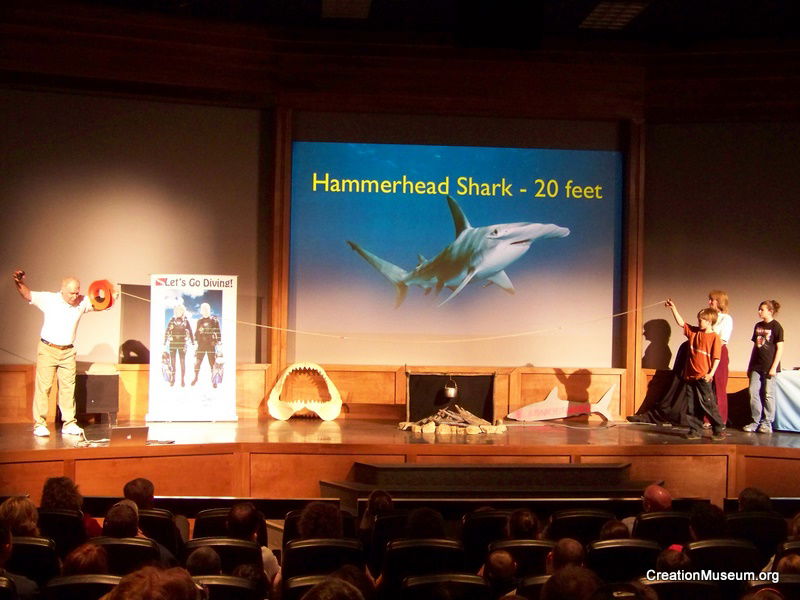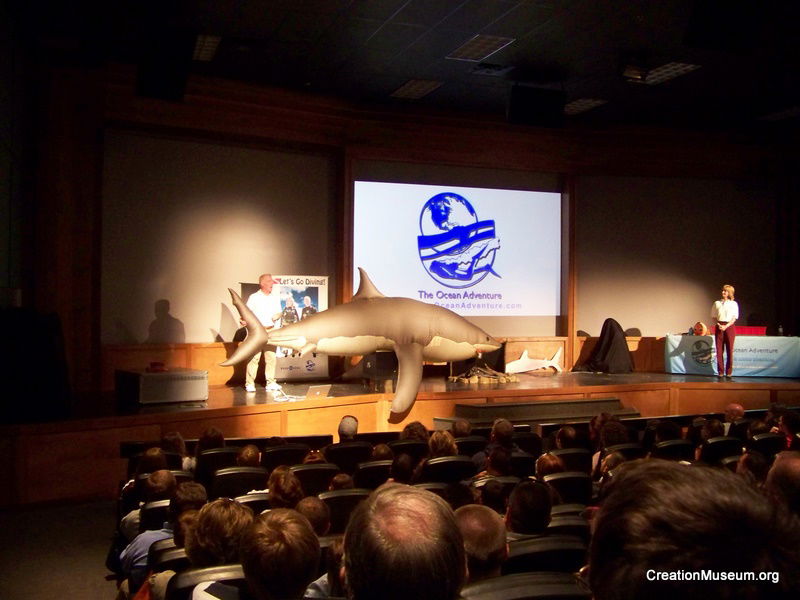 I don't want to give away any surprises in case the Browns come back and give another "Ocean Adventure" presentation, which they might do later in the summer. Let's just say they customized the presentation to make the most of our theater.
Keep an eye on the museum website and calendar for announcements about any future programs by Wayne and Karen Brown. You don't want to miss out on the fun!