This Saturday, April 11 you can experience an exciting trip through the ocean with undersea explorers Wayne and Karen Brown. Dive into the world of the Great White Shark at 12:00 or 5:00! This program will journey along with the Browns on a thrilling adventure in search of great white sharks in South Australia.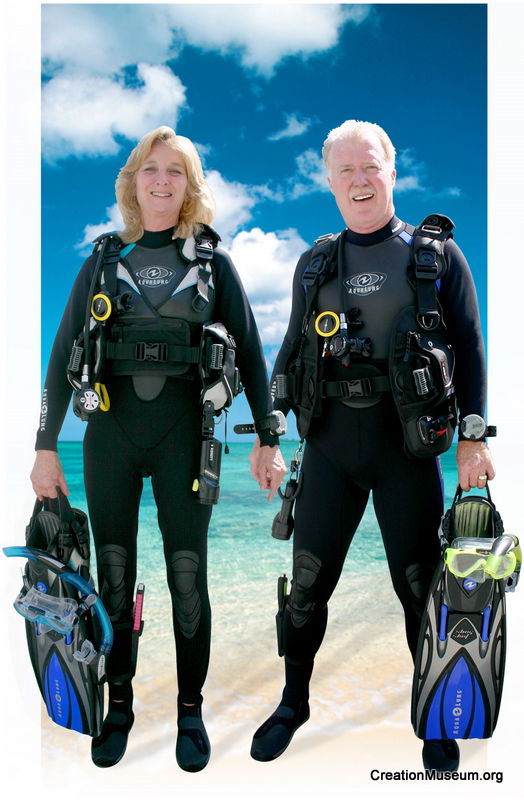 Using unique props, specimens, breathtaking photography, storytelling techniques, and audience participation, you will experience an actual expedition exploring the world of the Great White Shark.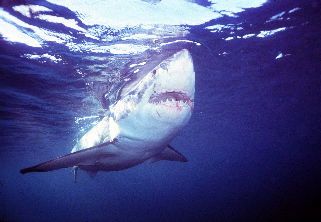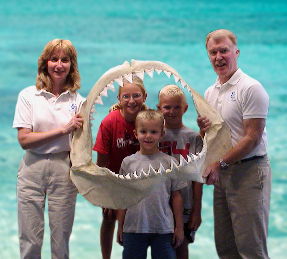 You will see shark specimens and models to help demonstrate how sharks are different from bony fish and how sharks find their food using their seven senses. With the gigantic jaws from a 20 foot long great white shark, you will see how sharks continually grow and replace their teeth. Volunteers from the audience will have the chance to assist in showing how big sharks are, from the smallest to the largest, a few in between. A multi-image presentation will also allow guests to join the Browns on their expedition boat and meet the captain and crew. The highlight of the presentation is a dive with a 15 foot, 3,000 lb., female, great white shark!
The cost for this presentation is just $4.00 per person (children under two admitted free). Be sure to join us for this exciting program at either 12:00 or 5:00 on Saturday, April 11, 2009.