The newest addition to the Creation Museum Petting Zoo was introduced to staff members this week. Skippy is a 5 month-old Bennett's Wallaby (you might remember our earlier news story about Skippy's brother, Wally). Needless to say, the little fella has 'skipped' right into our hearts!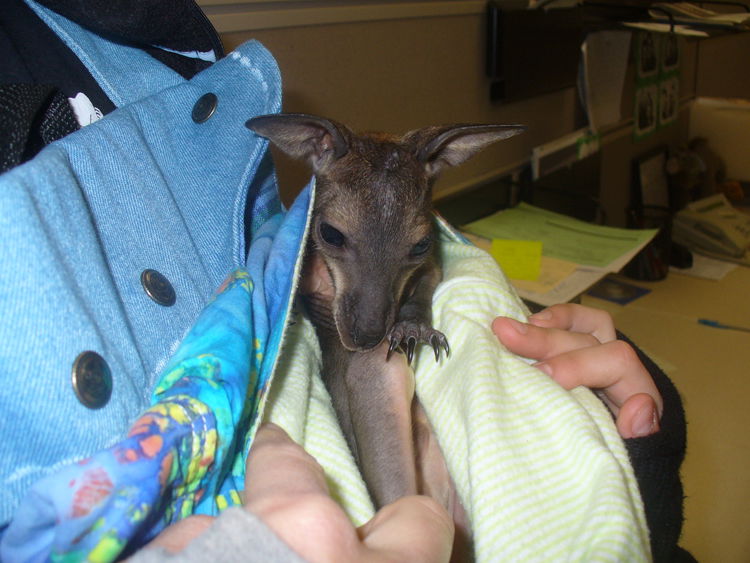 When Skippy was born, he was about the size of a lima bean. He's now grown to a whopping 2 lbs! He will be hand fed a special marsupial milk formula for the next 2 months or so before joining Wally full time in the petting zoo.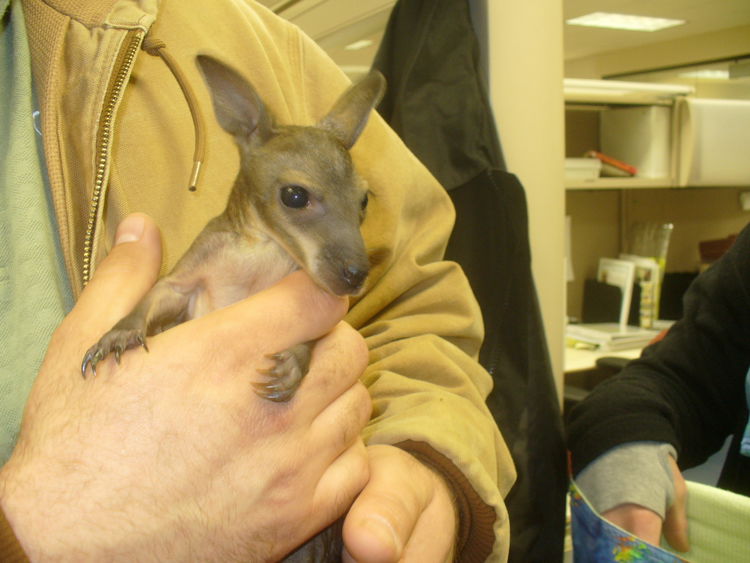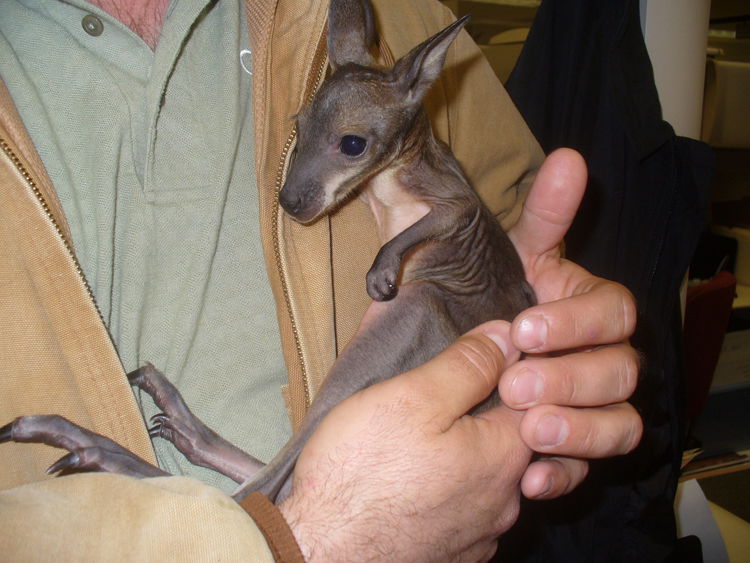 We'll keep you posted on Skippy's progress as he grows into his new position in the petting zoo.
Creation Museum Featured in National Travel Magazine
The Creation Museum is featured in the April 2009 edition of Destinations Magazine (the official magazine of the American Bus Association). Destinations reaches 6,000 readers, including almost 1,000 motorcoach and tour operators.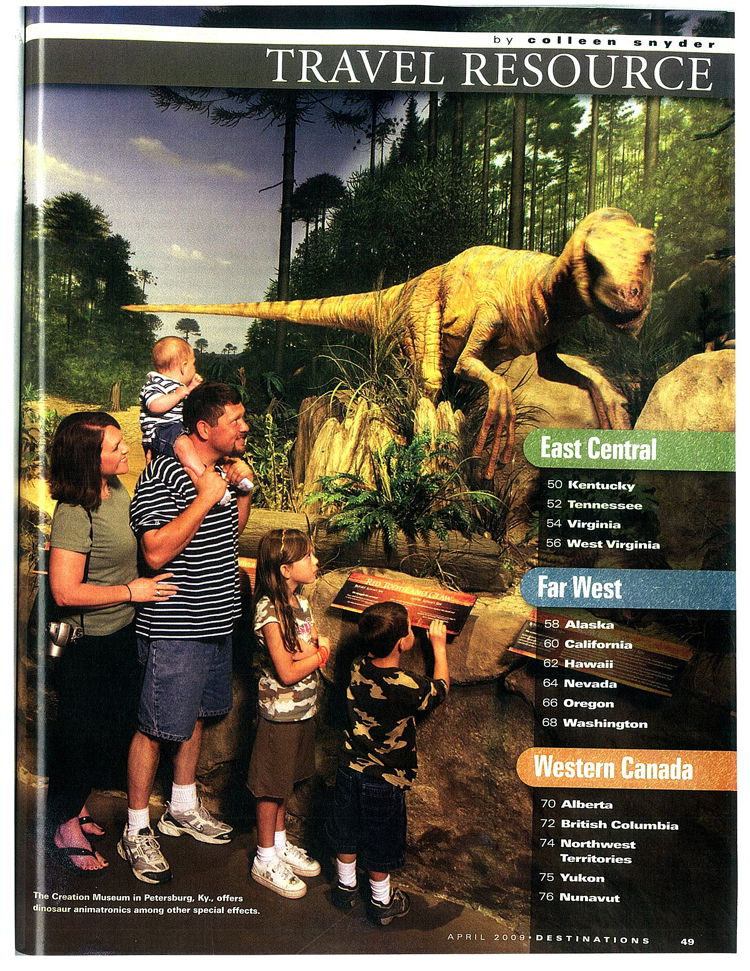 The museum's Utahraptor provides a captivating introduction to the magazine's "Travel Resource" section, which in the April edition features travel destinations for the East Central and Far West regions of the United States and the Western Canada region. The Creation Museum is a proud member of the American Bus Association and has welcomed hundreds of bus tours since our May 2007 opening.
For reservations information, call (888) 582-4253, or visit creationmuseum.org.