The Creation Museum was definitely visited by the wintry conditions the last couple days. We closed at 2:00 on Tuesday due to the ice and sleet that has spanned through several states. The museum will be "warmed up" and open again on Thursday at 10:00 am.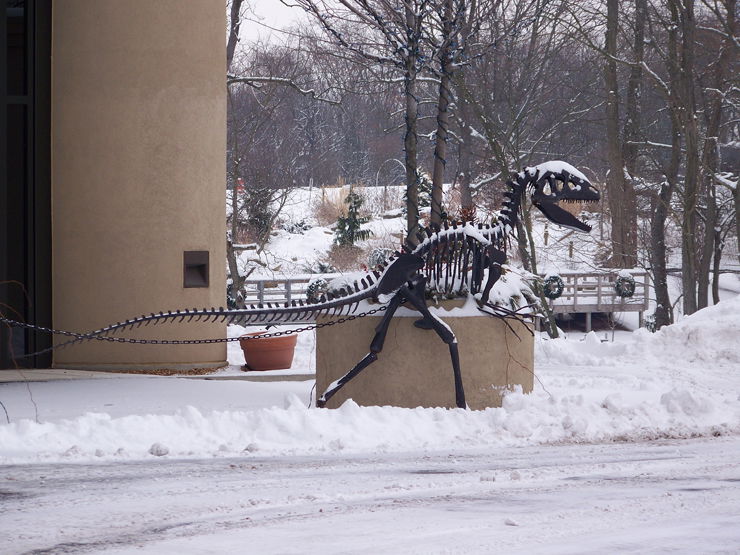 Although the weather outside is frightful, here's a heartwarming story from one of our guest service representatives about a recent day at the Creation Museum...
"Hey everyone, just thought I would let you know that a little girl about 8 yrs old received Christ after leaving the Last Adam Theater this evening, Friday the 23rd. I didn't catch her name but I heard her asking her mom, "How do I get saved?" and her mom said, "Lets go over here and sit down and we'll talk about it." The mom proceeded to ask her if she understood what it meant to be saved etc etc and the little girl received Christ. I didn't want to interrupt so I just stood off from a distance while listening to the conversation between the two of them.

Just a quick reminder that though times are hard and they often look bleak and we feel like we're rowing in a boat to nowhere, God IS here and He IS changing lives and it's because of each and everyone one of us that this is made possible. Everyone plays a vital role in this ministry so never think that you're not important. :) God bless!
We look forward to welcoming you back to the Creation Museum on Thursday, in the meantime—STAY WARM!