The museum security staff now knows exactly how to respond if someone falls through the ice in the lake. Since there are only a few precious minutes to rescue someone from the cold water in such a scenario, David Blaylock, the Director of Security, scheduled training sessions by Boone County Water Rescue, an extension of the Boone County, Kentucky, Sheriff's Department.
On Friday evening, security officers attended a classroom session held at the museum. Then on Saturday, a day that began at only a frigid 4 degrees Fahrenheit, they headed out to the lake for live exercises.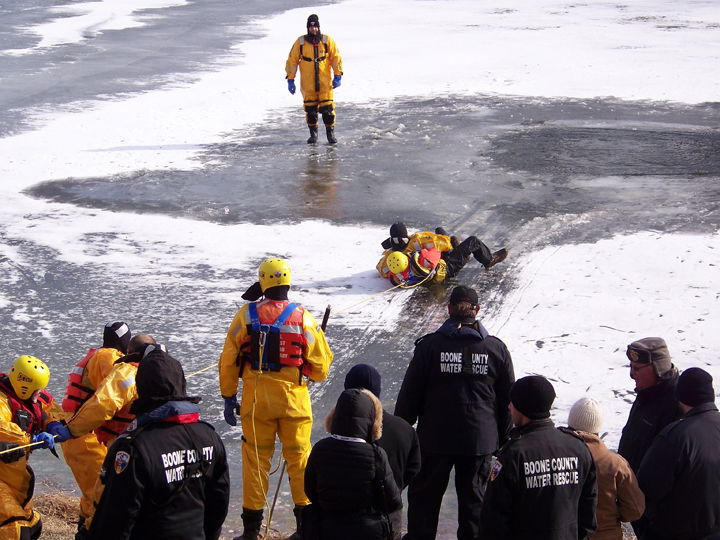 After cutting a hole in the ice with a chain saw, the trainees donned the cold water rescue suits and took turns going in. This first drill was to practice getting out of the water onto the ice. With nothing to stand on (the lake is over 20 feet deep in places), the task was not as easy as you might think. Later, brave souls from Boone County Water Rescue went into the water to be rescued. Divers and medical personnel were also present if needed in the event of an emergency.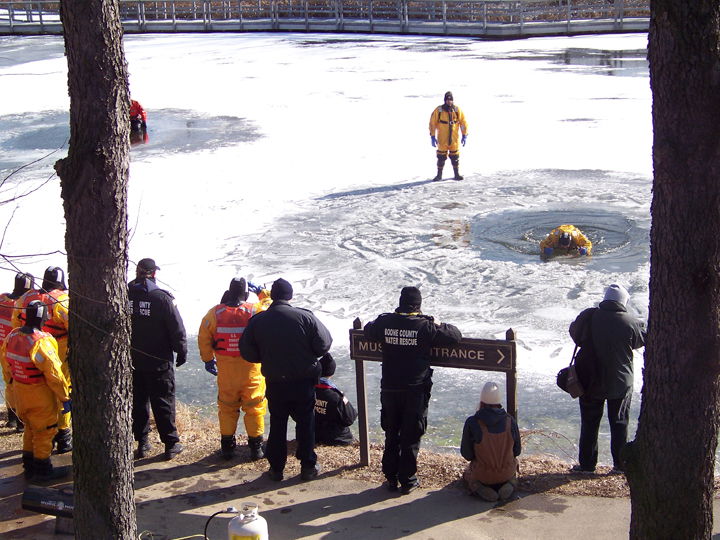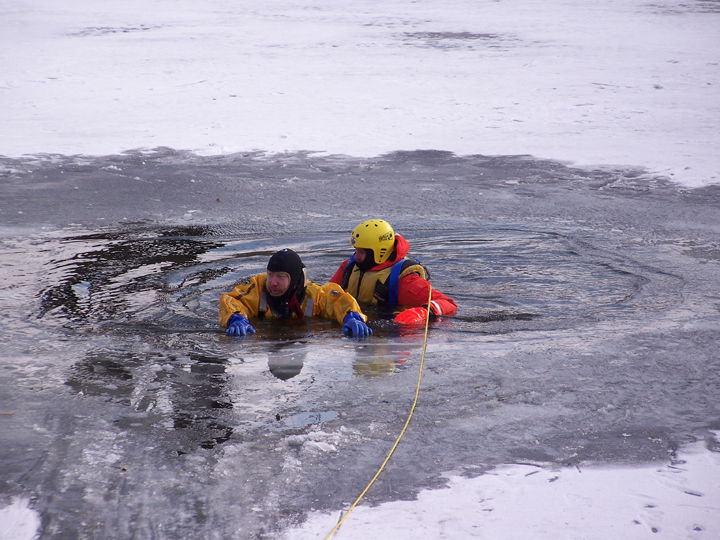 We are happy to report a successful training session; although our prayer is that the training never has to actually be put to use here. It feels good to know that guys like that—who are dedicated enough to stand outside when it feels like 7 degrees out there and even go in the frigid water—have my back when I'm at work. Not that I plan on going in the lake anytime soon.
Written by Creation Museum staff member, Stephanie McDorman