by Stephanie McDorman
I can't wait for spring! When I left for work this morning, the air temperature was 6 below 0. But that's not the only reason I long for spring. I'm looking forward to watching the museum gardens transform from white to brilliant color.
Believe it or not, Tim Schmitt, the museum's landscaping director (aka slave-driver), kept the team on task in the subfreezing temps through Wednesday. They were trying to get 26,000 new tulip and daffodil bulbs in the ground before it was frozen solid, but by yesterday the ground was rock hard. So far they've managed to plant 17,500. When the task is done, there will be over 100,000 bulbs in the ground, including the previous three years' plantings of tulips, daffodils, and minor bulbs like crocuses and hyacinths.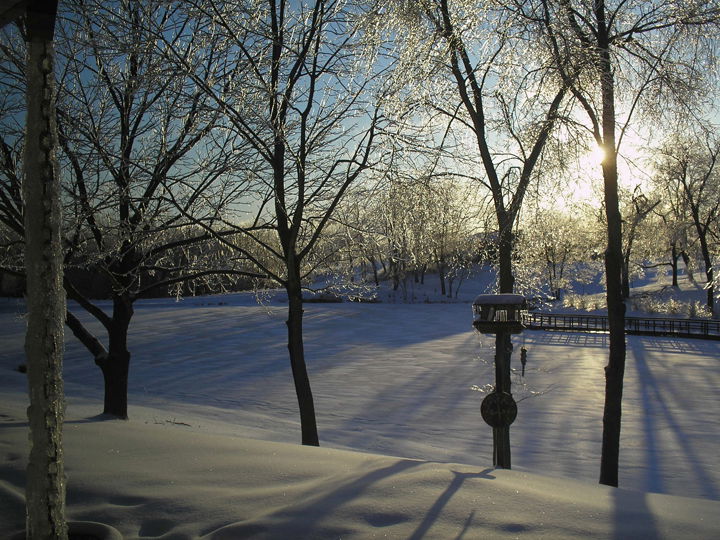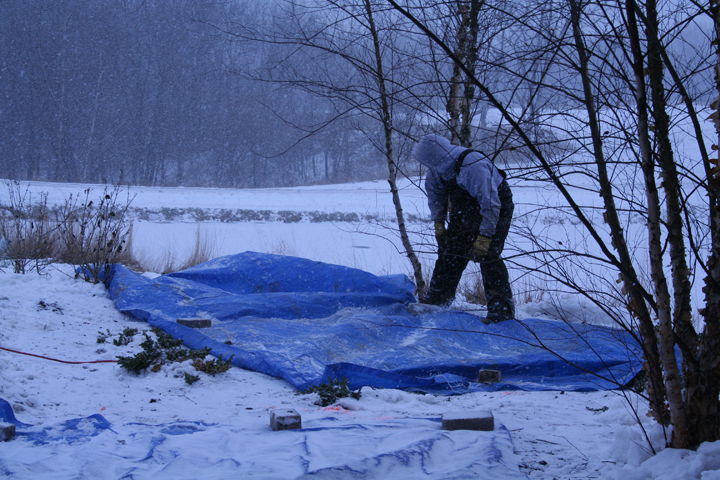 If you came here last year and walked the trails when the tulips and all of the other flowers were in bloom, surely you remember the sight. This year it will be even better!
What makes the gardens' colorful celebration of spring even sweeter is that all of the new bulbs have been donated for the past three years. We're thankful for that generosity, for Tim and the landscaping team's backbreaking work, and most of all for God's artistry shown in everything that grows.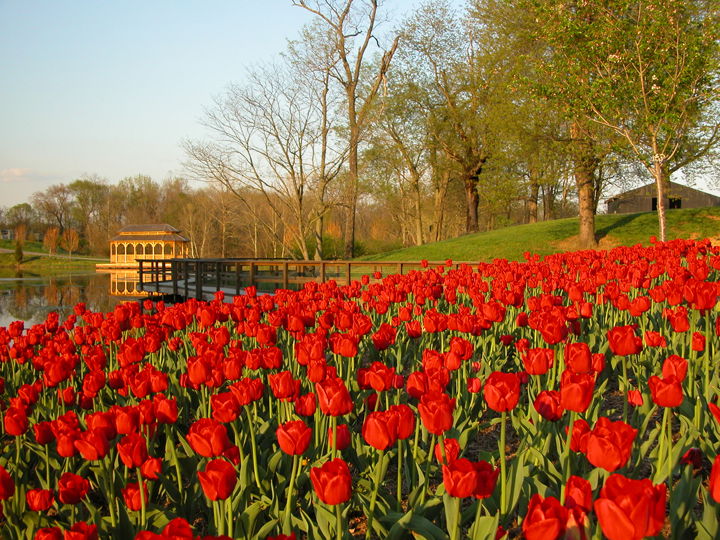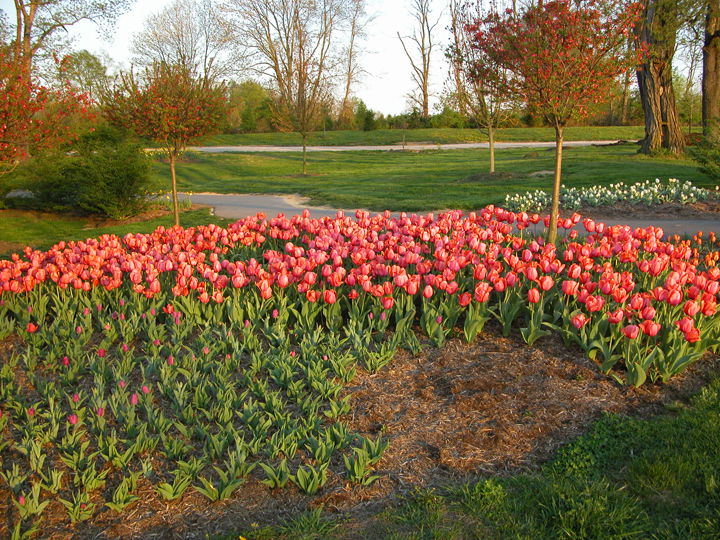 Even though it's cold, now is a great time to come to the museum as well. The frozen pond is a beautiful scene, and often a dusting or covering of snow brightens the grounds. On a day like this is quite a sight to behold—from the warmth of the museum. I'm not quite ready for a walk on the trail during my lunch break, but in a couple of months, I'll be there.