There's always something new happening at the Creation Museum. And just in time for the bone chilling weather, Dr. David Menton has prepared a couple of new workshops that your entire family will enjoy.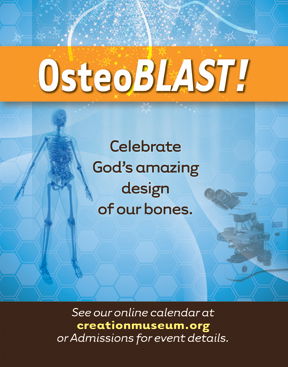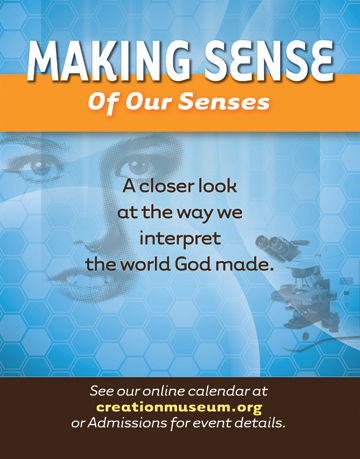 OsteoBlast!
Monday, January 19; Thursday, January 22 Come join Dr. Menton in this blast of class on bone biology! View bones in the microscope, shake hands with a skeleton, and have a blast in this fun and fantastic class!
Making Sense of Our Senses
Tuesday, January 20; Friday, January 23 So how DO our Senses sense? How does your nose know? Why don't your ears see, and why can't you hear with your fingers? Did all this just happen? Take a FUNtastic trip with Dr. Menton to see, hear, smell, taste and touch just about all there is to know about our Senses!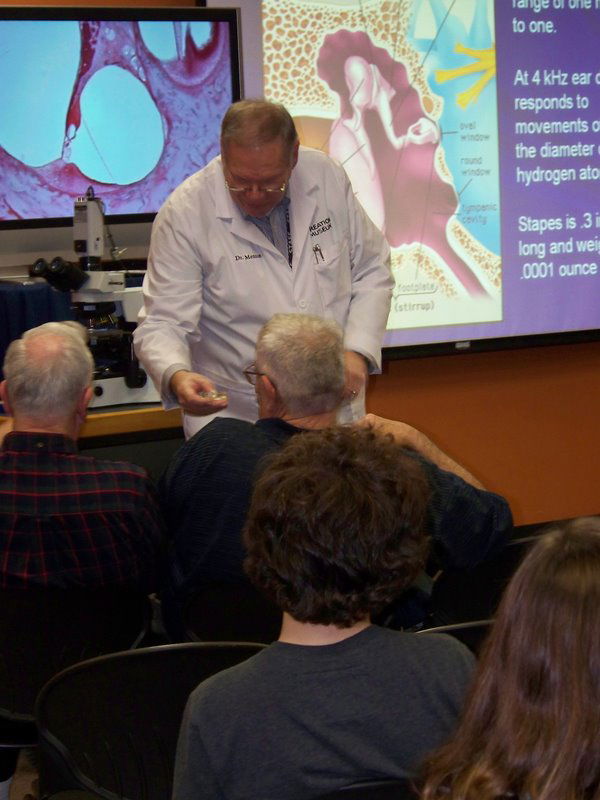 Be sure to check our Events Calendar for these and other great workshops at the Creation Museum.