Preparations are under way for Bethlehem's Blessings to be held on the beautiful grounds at the Creation Museum this holiday season. The featured event this December 12–Jan. 4 is the "Road to Bethlehem" experience featuring a live Nativity.
Part of the walk-through will include a fun hay maze created by a member of our talented design team. We checked it out as it was being built, supervised by the director of Museum grounds, and it is coming along very nicely.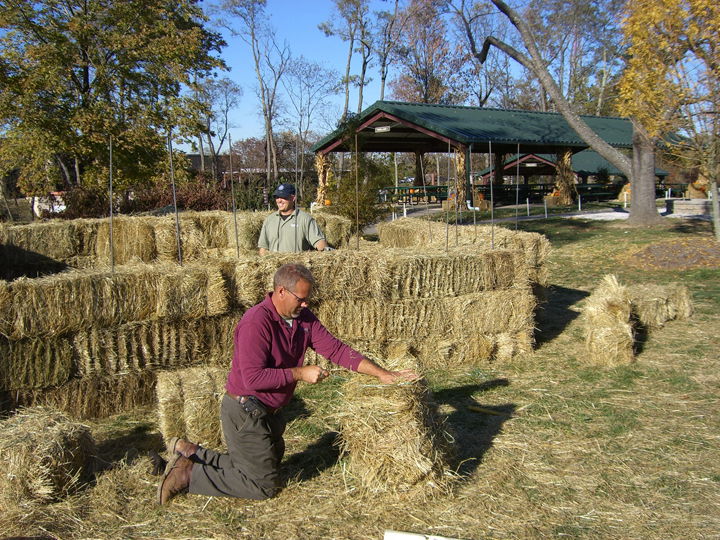 It's not even finished yet, and several of our staff members had a great time walking through it, and we know our guests will too. We can't wait for you all to join us for Bethlehem's Blessings, so mark your calendar now, and watch our website for more details!