The Creation Museum recently welcomed Darin back to our top notch security team. Darin is a strong, Godly man; strong not only in the physical sense, but strong in his character, strong in his faith, and strong in his beliefs regarding Creation.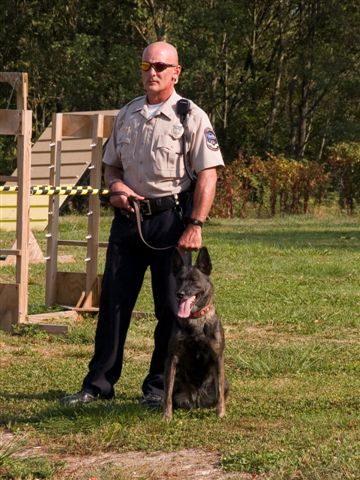 Darin spent 4 years serving our country in the US Marine Corp. After that, he spent 17 years as ground security for Delta Air Lines, 5 of those as security coordinator. Darin also served as an instructor for US Military with Homeland Security Solutions.
When asked why he enjoys working at the Creation Museum, Darin said, "I enjoy working here for so many reasons. I believe everyone has a cause, a calling, and I can think of no better way to use my abilities and experience than to protect the Word of God, and protect those seeking the Word of God."
We are all very thankful to the Lord for bringing Darin to us, along with all the other diligent, capable people (and canines) who serve as the Museum's security force. The safety of our guests and employees are in very good hands!