Guests at the Creation Museum had a real treat on Wednesday as Creation Evangelism pioneer, Dr. Gary Parker came to the museum for the first time.
Dr. Gary Parker spoke three times at the Museum; once to the staff during devotion time, and twice for the guests at the Museum. The Creation Museum is quite an experience all by itself, but adding our live speaking events, which are free with your admission, well, it truly makes for a fantastic day.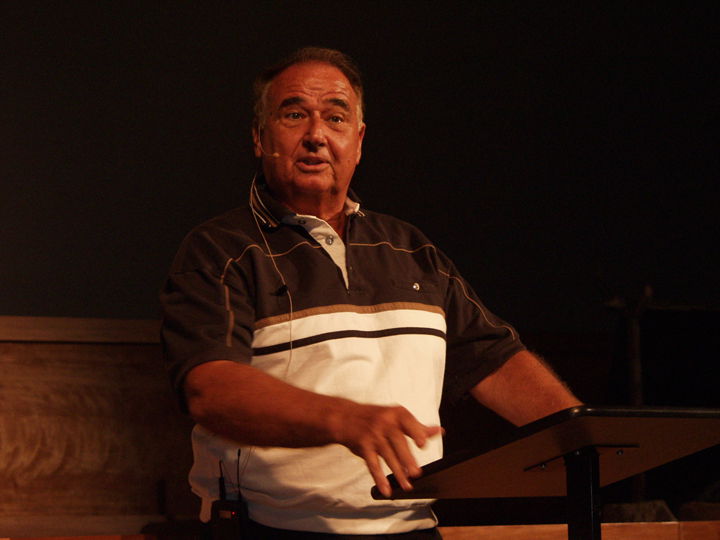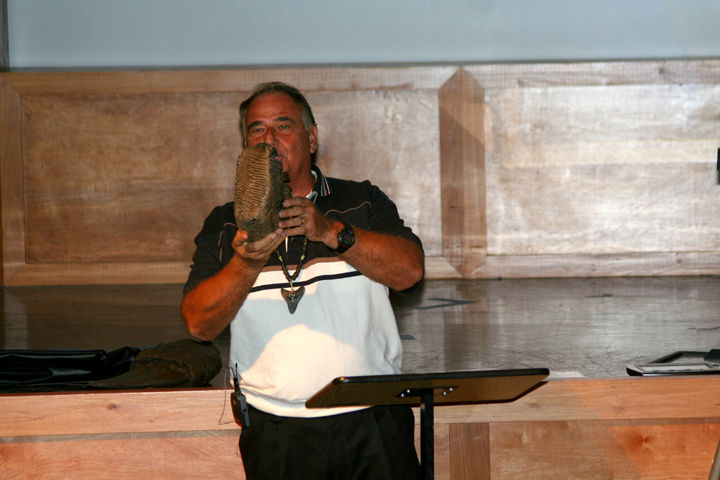 Dr. Parker traveled with our founder and CEO Ken Ham when Ken was still living in Australia years ago. In fact, it was Gary who introduced Ken to Buddy Davis and his dinosaurs, and for those who follow AIG, the rest, as they say, is history. The staff enjoyed several very humorous stories about the early days of Gary and Ken traveling together, from Ken trying to play tennis to Gary blowing up the engine in the truck.
Dr. Parker and his lovely wife Mary actually met just down the road from here in Indiana while they were in their senior year of high school. They met in chemistry class, and as Dr. Parker puts it, "The chemistry was just right, and after 46 years together, it still is." Dr. and Mrs. Parker are in the area to attend their 50th high school reunion, and we were thrilled to have them spend some time speaking to our guests.
Dr. Parker is originally from Arcadia, Florida, where they again reside, and they run a Museum called Creation Adventure Museum that features many hands on activities and field trips, fossil hunting, as well as a course for college credit. Many of Florida's fabulous fossils can be found in abundance right out of the Peace River area, where the Museum is located. Our guests got to hear a wealth of information, as well as see some very interesting slides of amazing creatures such as a giant ground sloth that was taller and heavier than a T. rex! Dr. Parker, a paleontologist, showed all kinds of fossils that he has helped people dig up and he said, "Each fossil is a missionary. It tells a story; the story of Jesus Christ. The design features point back to an awesome Creator."
One audience member asked, "How did you go from atheist to creationist"? To which Dr. Parker answered, "Kicking and screaming. I first started to study the Word of God to prove it wasn't true. But I found out quickly that it was actually my ideas on evolution that had holes in them". It was so uplifting to hear his personal testimony, and many people were in awe of his honesty, intelligence, experience, and we have to add—his side-splitting sense of humor.
This is why we encourage people to visit the Museum, and to check our website on a regular basis—there are so many things happening here that you don't want to miss!