The Creation Museum had a pretty special lady visit us today with her children—all 17 of them! Betty Bledsoe, a single mom, visited today with her children and friends.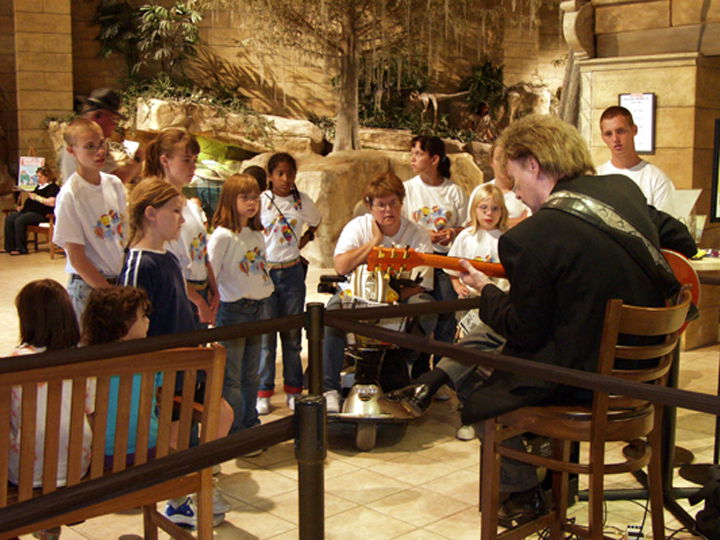 Over the years, Betty has had a total of 236 children under her care, 17 of which she personally adopted. Betty has 2 Lifetime Creation museum memberships just so she can bring her family here. She is excited about teaching her family about the Word of God and Creation and uses every opportunity to bring other people to the museum too.
Today they joined in singing along with Ray Cummins, legendary, nationally known master guitarist, as he entertained guests in our main hall. We have a number of extraordinary families visit the Creation Museum who have gone to great lengths to get here.
It is exciting to see families understand the importance of the message of the Museum, and how they have made it a priority to get here. May God continue to bless you and your family, Betty!