October is here and there' a month's worth of excitement at the Creation Museum. Plan on joining us for a host of activities including:
October Days of Discovery (October 13, 24, and 31)
Join us for activities and workshops that take place all over the Museum and the beautiful grounds and gardens, as well as the ever popular petting zoo. The festivities begin in the afternoon, and include Hayrides, Scavenger Hunts, Pumpkin and Face Painting, and games. We will also be offering engaging workshops featuring an illusion show by Dr. David Menton along with a special presentation on Skeleton Skills, a world-class wonder dog in costume, and petting zoo animal shows. Friday evenings include lighted garden trails after dark.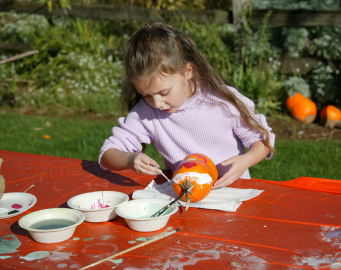 Snakes Alive! (October 3-4, October 24-25)
Join Rick Teepen, herpetologist, with the ever popular Snakes Alive! (a look at reptiles from God's perspective). What words come to mind when you imagine a snake? Slimy? Slithery? Dangerous? Perhaps you have seen a snake in your own backyard and either ran away in fear or leaned in for a closer look, but most of us have never encountered one, let alone touched one. That can change when you visit the Creation Museum to see Snakes Alive! With six snakes, a bearded dragon, and a wealth of knowledge to share with parents and children alike, Mr. Teepen reminds all of us that even snakes were created by God. Tickets cost $1.50 with Museum Admission.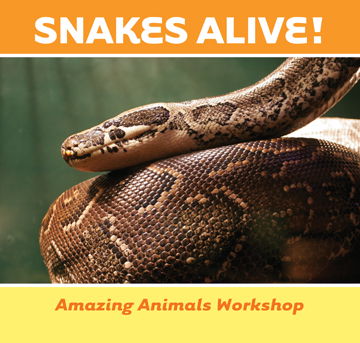 Dr. Gary Parker (October 9)
Guest speaker Dr. Gary Parker will give two talks to museum guests on Thursday, October 9 at 12:00 noon and 3:00 p.m. Perhaps one of the most famous creation biologists, Dr. Parker was a senior lecturer for Answers in Genesis from its first year in 1994, and remained a full-time speaker until 1999.
Dr. Parker's topics are "Florida Fossils: Evidence for Noah's Flood" and "Genes & Genesis: Evidence for Creation."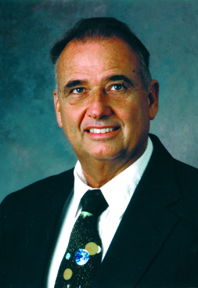 Museum Members' Stargazers Night (October 24)
Museum members are invited to come to the Creation Museum for an up-close look at the night sky with AiG astrophysicist Dr. Jason Lisle. Highlights include viewing open star clusters, globular star clusters, nebulae (including the Ring Nebula), double stars, and hearing a devotional from Dr. Lisle. Reservations required, cost is $19.95 for members and is limited to 78 people. To register, call (888) 582-4253, option 4, or call (800) 778-3390.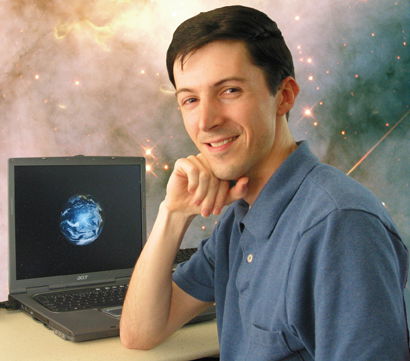 And More
Be sure to check our online Events Calendar at creationmuseum.org for more exciting programs and special events including: Ken Ham speaking on the 22nd, 23rd, and 30th, "Microscarium" with Dr. David Menton, "Let the Rain Come" live drama Oct. 3 and 17, and fun workshops and concerts featuring our own Buddy Davis.