It''s amazing the way the Creation Museum has become such a special destination for people all over the country. Today we had the pleasure of meeting Richard and Mary Lou from Lake In the Hills, IL. "Rich and Midge" (as we later found out they like to be called) traveled all day yesterday just to spend their 48th wedding anniversary with us here at the museum.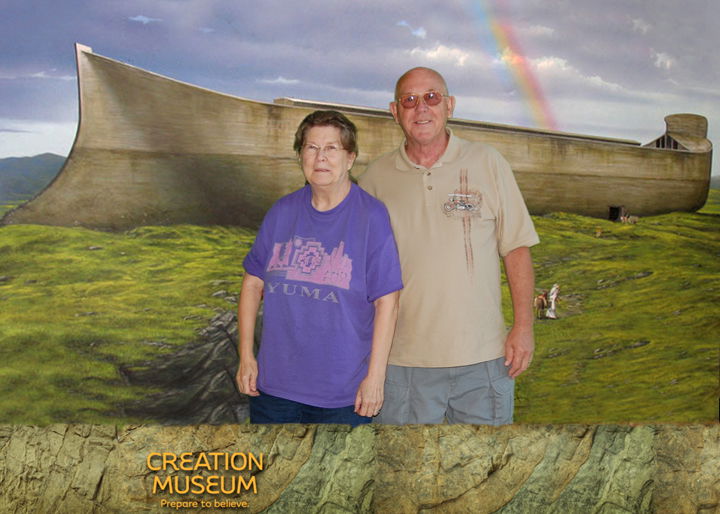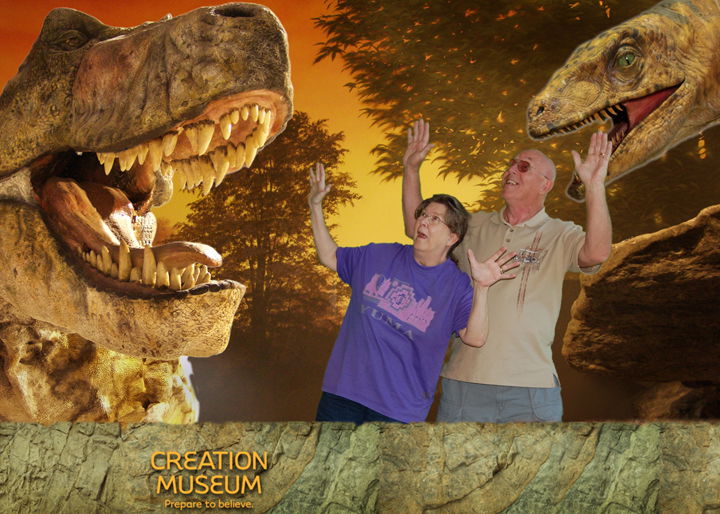 "She''s the first girl I ever kissed, the only girl I've ever kissed,"" he said, with a gleam in his eye. Midge smiled and said, ""He likes to do the same thing every year, but I like to go to different places. I have heard so much about the Creation Museum that I told my husband, "'We're going"!'"" One of our employees in Guest Services heard the couple was celebrating their 48th anniversary and ran to the museum''s Dragon Hall book store to purchase the new Journey Through the Creation Museum book, and presented it as a gift to the couple. They were thrilled, and so were we to be a part of their special day.
Workshop Fun with Buddy Davis
"In Search of Noah's Ark" was the topic today of one of our fun and informative workshops with Buddy Davis. These types of workshops are held throughout the week here at the Creation Museum, and are a fantastic way of learning about the Word of God as well as the science behind the Museum. Check our online Events Calendar for dates and times.