For the next couple of weeks, visitors to Great American Ball Park (home of the Cincinnati Reds) will see a Creation Museum LED banner ad in the outfield during the top of the 2nd inning, bottom of the 4th inning, and the top of the 6th inning.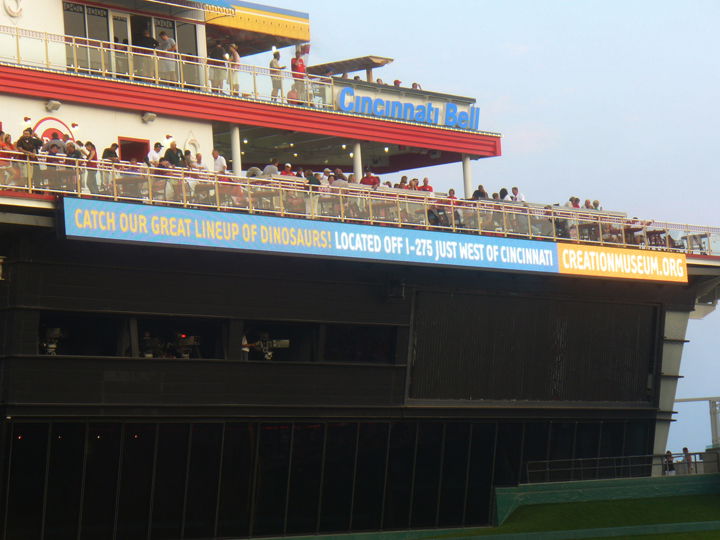 This exciting opportunity to be in front of tens of thousands of baseball fans is all a part of the upcoming Creation Museum Faith Day activities. Who knows, if a home run is hit while the banner is 'live,' we might be on national TV when they show game highlights.
Creation Museum Faith Day at Great American Ball Park will be held on Sunday, August 17. For more information about Faith Day, visit the Reds website.