This afternoon, we welcomed the newest additions to our new petting zoo.
The zonkey colt (cross between a zebra and a donkey) was born on May 15.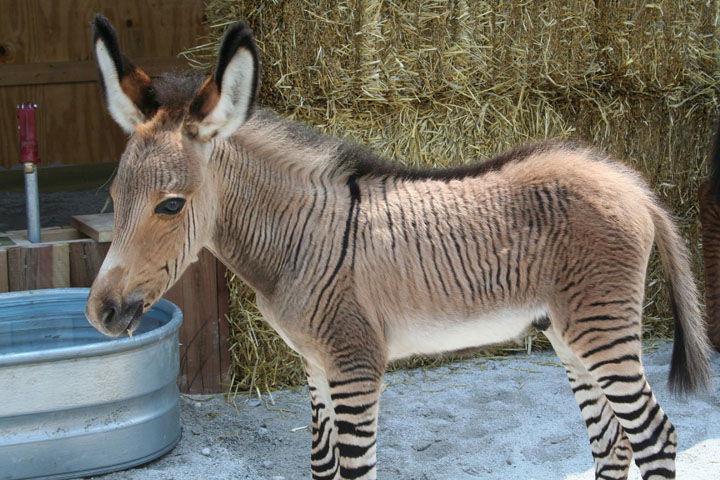 The zorse filly (cross between a zebra and a horse) was born on June 3. (She's being fed by museum director of operations, Ted Laughlin).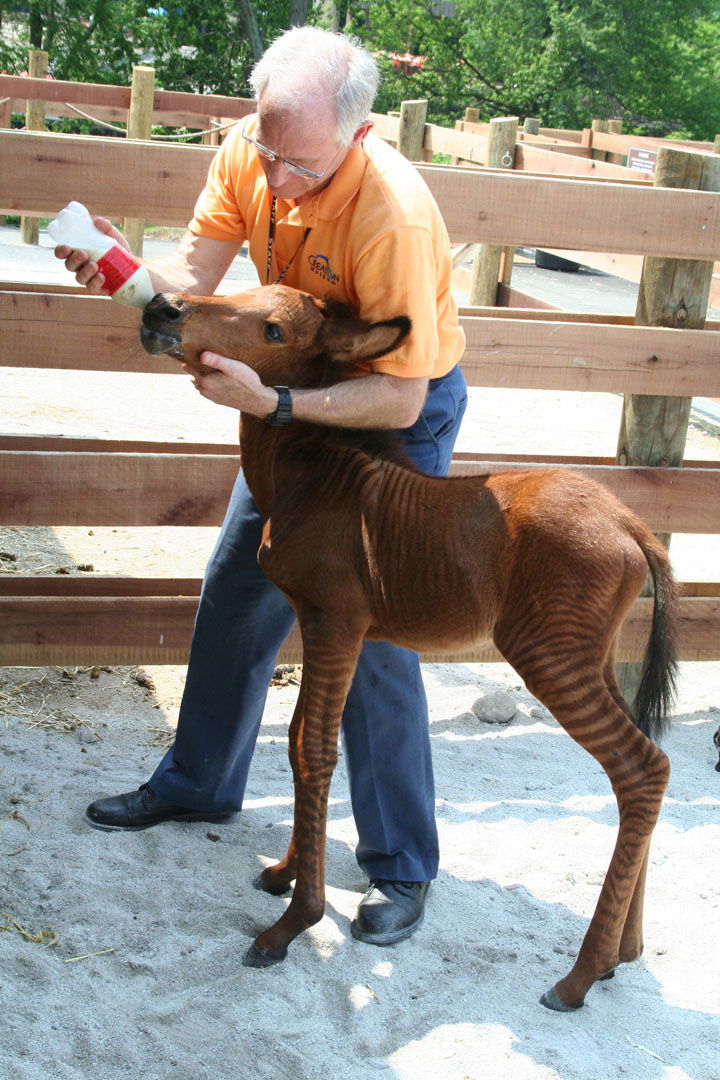 The camel is 4 years old and is being welcomed to the petting zoo by museum vice president, Mike Zovath.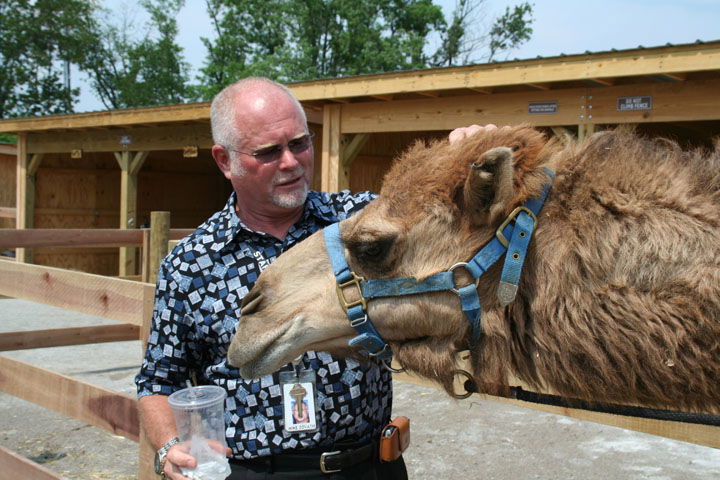 Be sure to come check out these exotic animals during your next visit to the Creation Museum!