Over the past several days, we have experienced several rounds of severe weather at the Creation Museum. Last night, however, the huge tent in front of the museum was hit hard.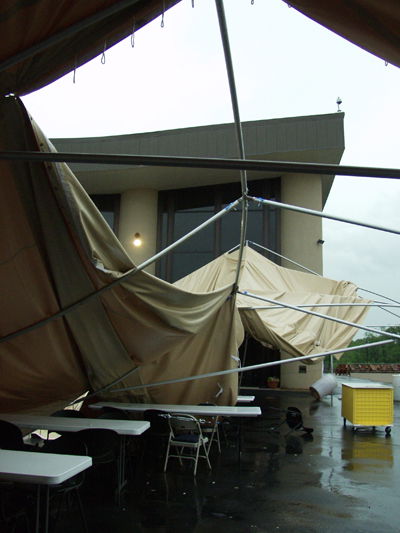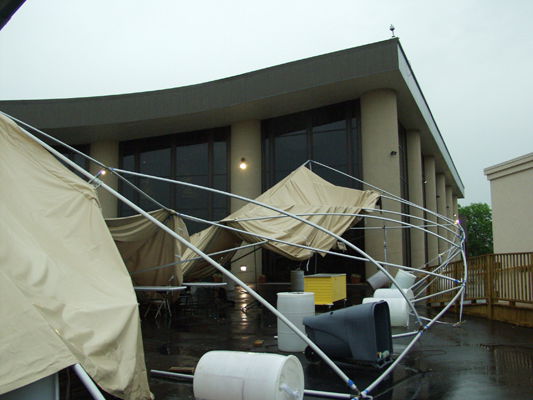 A tree was even uprooted.
We praise the Lord that no one was injured during the storm and there's no structural damage to the museum. According to the weather forecast, we're in for a sunny, dry, and hot weekend.