The Creation Museum will be opening its new Petting Zoo on Friday, May 23 and we need your help.
We will be receiving lots of new animals, and, like Adam, we have to name them all. If you're a museum member, we invite you to help name the animals. As we acquire the animals, we will place their pictures here on the "News" section of our website. Get your children involved and be creative.
Here are our first three sheep, who already have names: Raq, Shaq, and Bennie.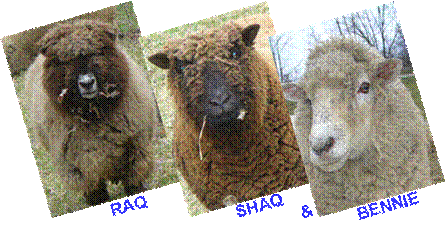 Now we need your help for our next three animals-three female miniature donkeys.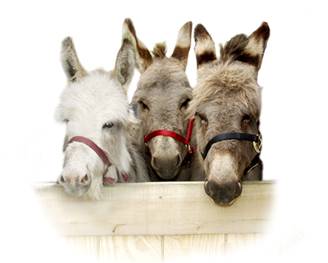 The donkey on the left is the smallest. She has a white face and brown and white spotted body. She loves to be petted and likes attention. The middle donkey is the largest (and most timid) of the three, she has short tan hair. The donkey on the right is expecting a baby soon-she has somewhat longer brown hair, and also loves to be petted.
What would you name them? Send us your ideas to ZooNameGame[AT]CreationMuseum.org (replace the [AT] with @) and include your name, address, phone number, and email address.
The Creation Museum will select the final names, and winners will receive a free photo of themselves with the animal-and have free access to the Petting Zoo for a year!