Christmas Celebration at the Creation Museum ended on many high notes the last two days, December 27 and 28. AiG Speaker, Songwriter, Singer and Sculptor Buddy Davis had so many people lined up to see his concert; an encore performance was needed to accommodate everyone. The sole purpose of Buddy's music is to glorify God and uphold the authority of the Bible, and God honors Buddy's faithfulness with ears that want to hear that message.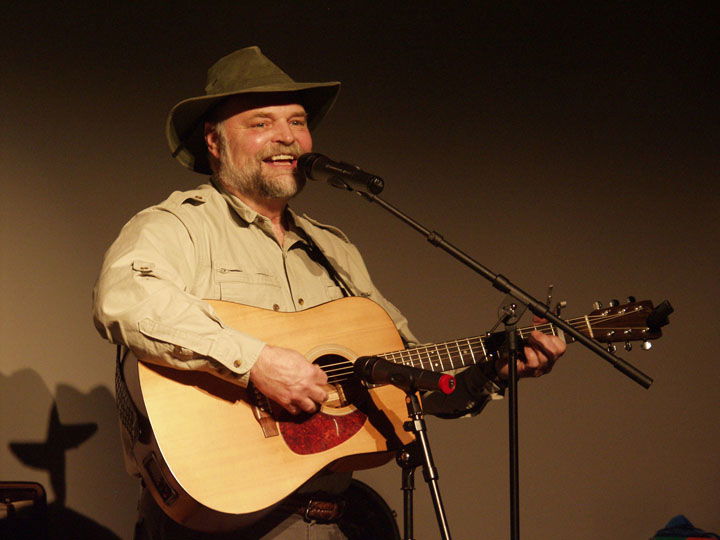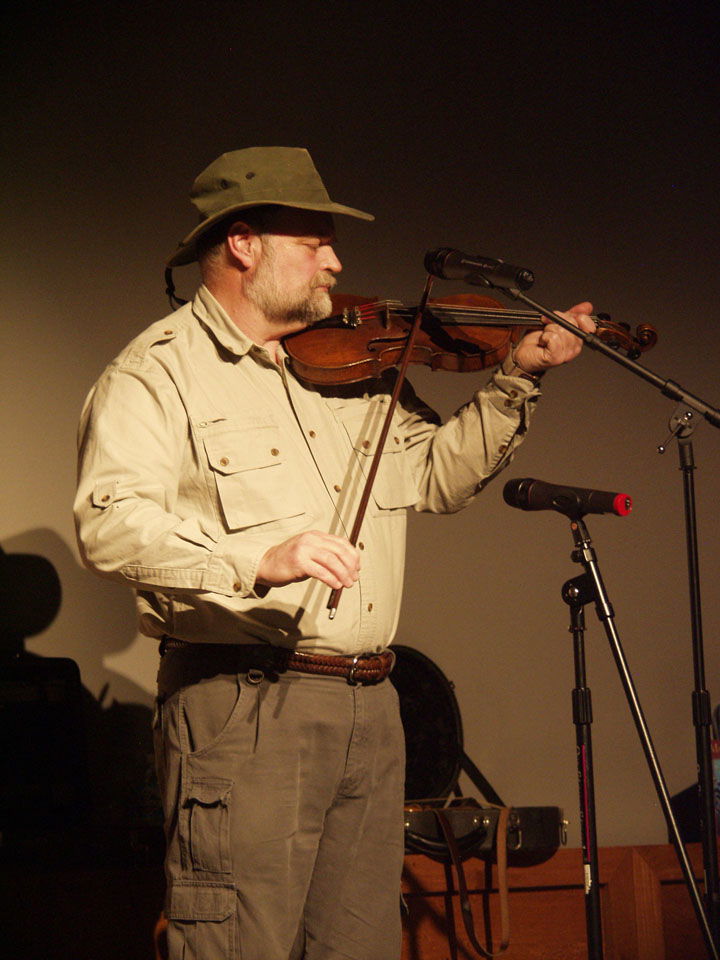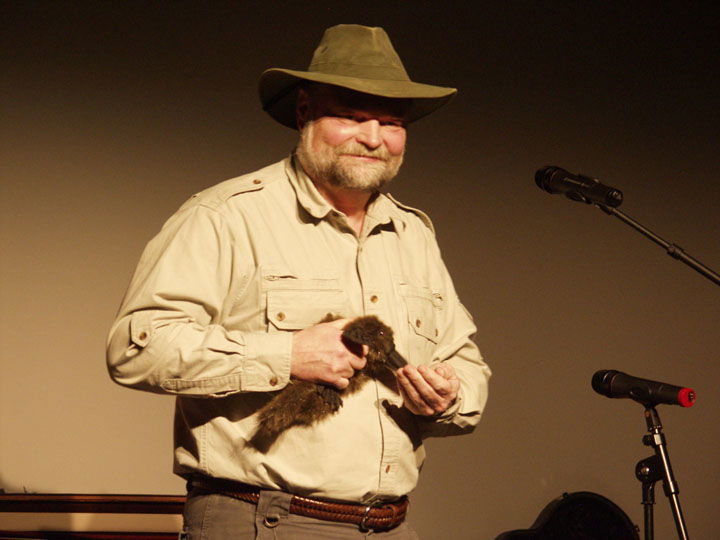 Buddy's Creation Adventure Team Workshop (for ages 7-11) was a big hit once again. Children learned the fallacy of evolution, alongside the true biblical account of creation, as well as how to sculpt like Buddy, and commit God's Word to memory through upbeat songs. Parents even joined in the fun!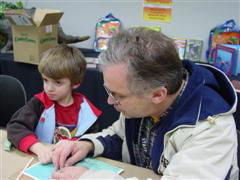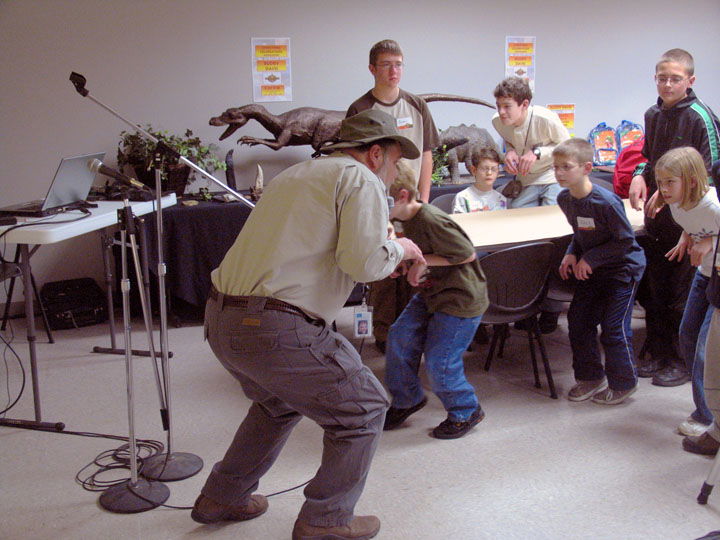 The Creation Museum "Dino Mite Readers" enjoyed pointing children (under age 7) to the real star of Christmas by using AiG books and products. Our own Guest Service staff hosts Dino-Mite Readers on a regular basis, Monday through Thursday for children of all ages in the Lower Level of the museum. Signs direct the way to this fun activity.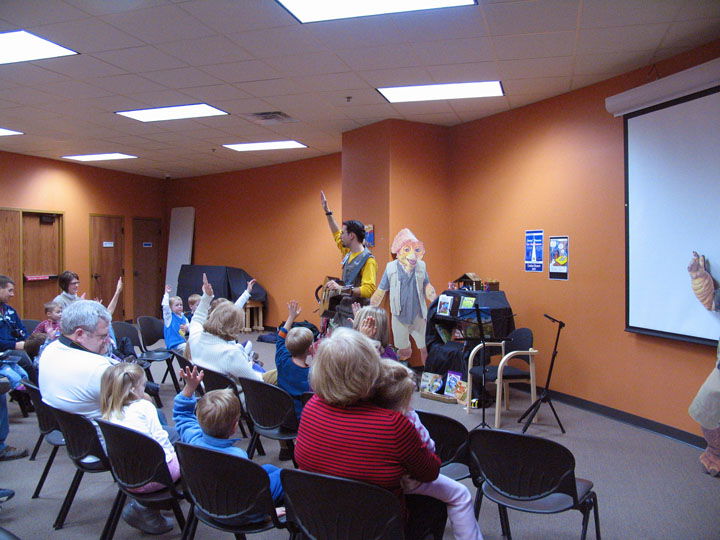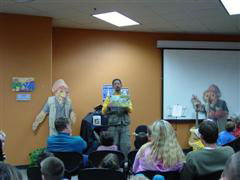 The Museum Main Hall served as a staging area for special music. The Mally Family from central Iowa has supported Answers in Genesis for many years through their ministry, "Tomorrow's Forefathers." Their ministry includes presentations on Creation Science, raising godly children and how to have credentials without college. Harold and Rebekah raised their children to be bright lights for Christ. The children, Sarah, Steven and Grace have been given gifts for His service. Sarah and Grace helped cap off the Christmas program with the unique beauty of harp music.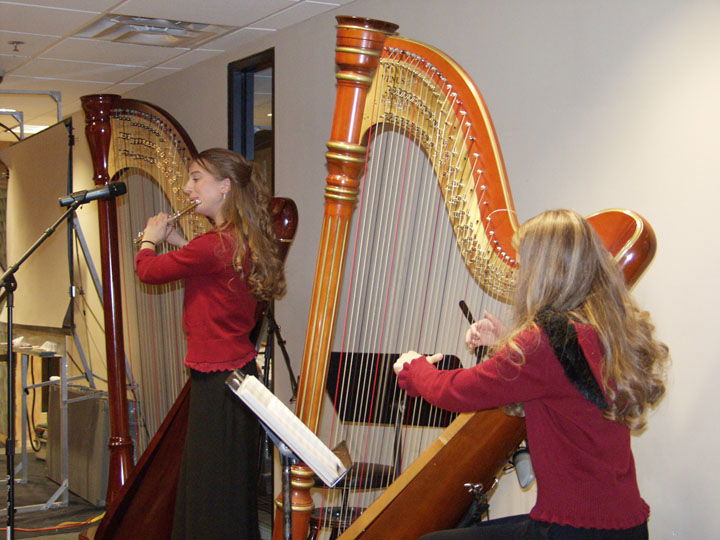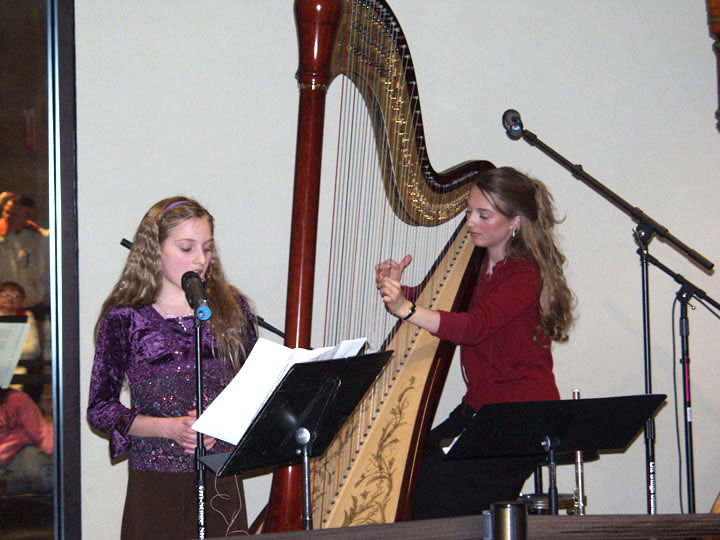 Tim Lovett, the museum expert on Noah's Ark, has an eleven-year old daughter Elizabeth who sings like an angel. Elizabeth followed the Mallys on the Main Hall stage raising her voice in praises to Jesus with beautiful renditions of pieces such as "Via Dolorosa" and "Breath of Heaven."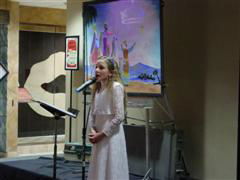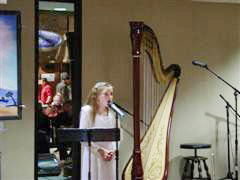 We are happy to announce two more winners of the Annual Pass to the museum, Brenda Brumfield from Chesapeake OH (12/27) and Diane Barlowe of Miamisburg OH (12/28). Congratulations!
Our final photos encapsulate the look and intent of our first Christmas at the museum. Jesus, the Star of Christmas in the center of the Main Hall is the reason not only for the season, but the reason Answers in Genesis and Creation Museum exists at this time in history. May the blessing of the Lord upon us be in accordance to the magnification of His mission and His word!