Christmas Celebration at the Creation Museum this December continues to be a big success! Buddy Davis' Creation Adventure Team Workshop for children (ages 7-11) was full this last Friday, December 21. Over 50 happy, smiling faces learned that Behemoth is a Dinosaur with a tail like a Cedar Tree, how to walk just like T-rex in the wild AND that evolution is false.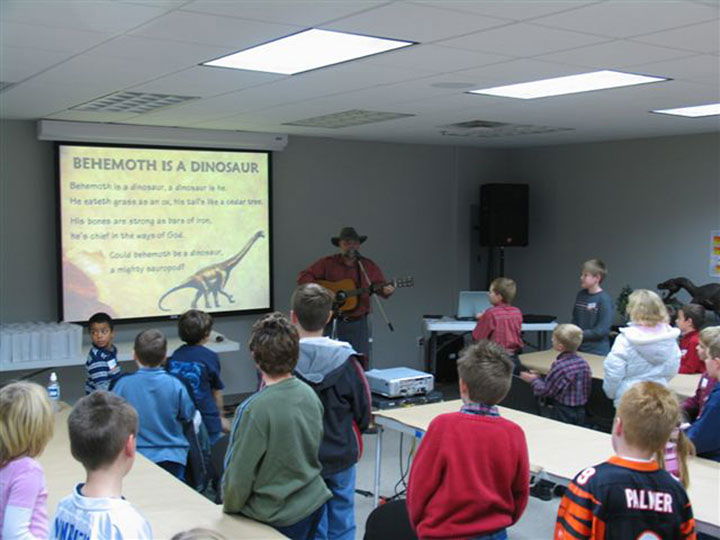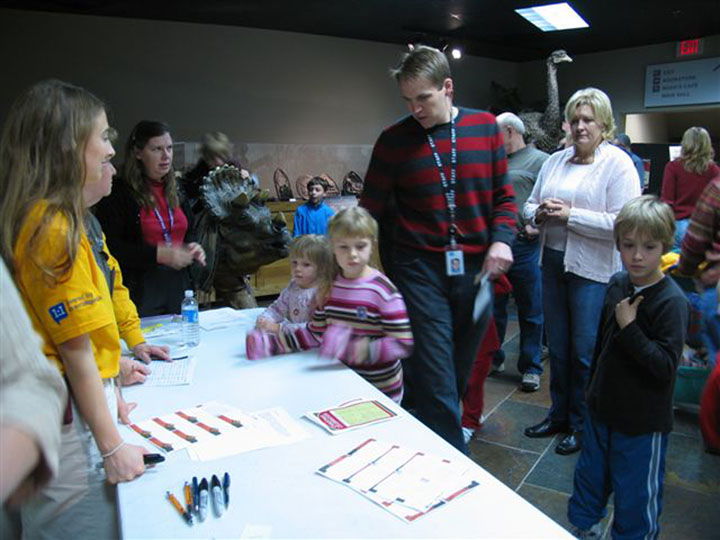 Buddy once again uplifted his audience with bible based music at the evening Family Concert in the Men in White Theater. Did you know that in addition to Buddy's well known children's songs he has also recently recorded some well known hymns in Appalachian folk style music? Besides playing guitar and banjo, Buddy fiddles on the violin, strums a pretty mandolin and harmonica too, just to name a few things Buddy can do by God's power and grace!!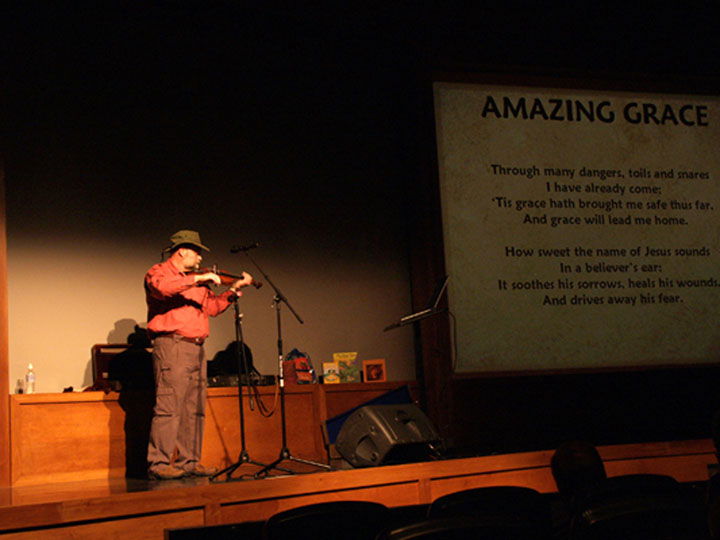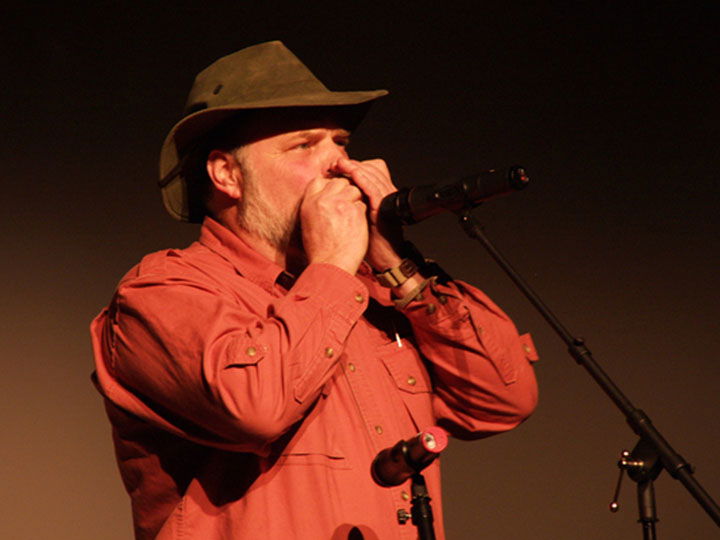 On Friday, December 21, the Korean Power Mission Baptist Church Choir added a unique treat to this special month of celebration. This group sang all their traditional Christmas pieces in the Korean language. Every piece was easily recognizable to the English-only listener, making clear the obvious testimony that the God of the Universe is the God of every tribe and nation.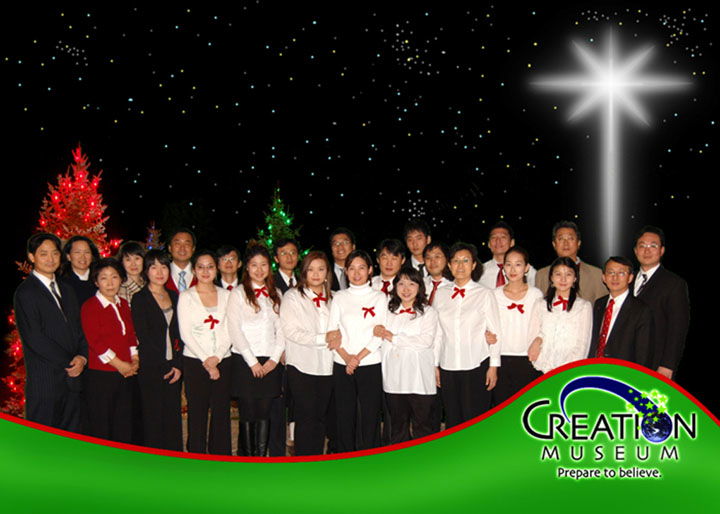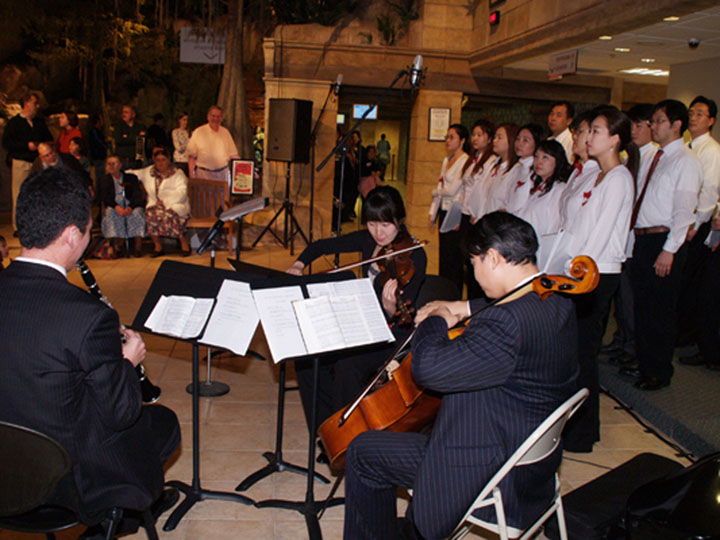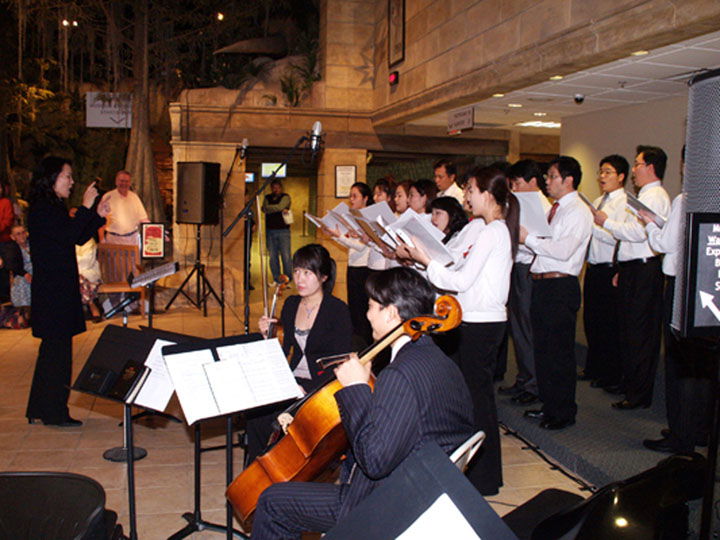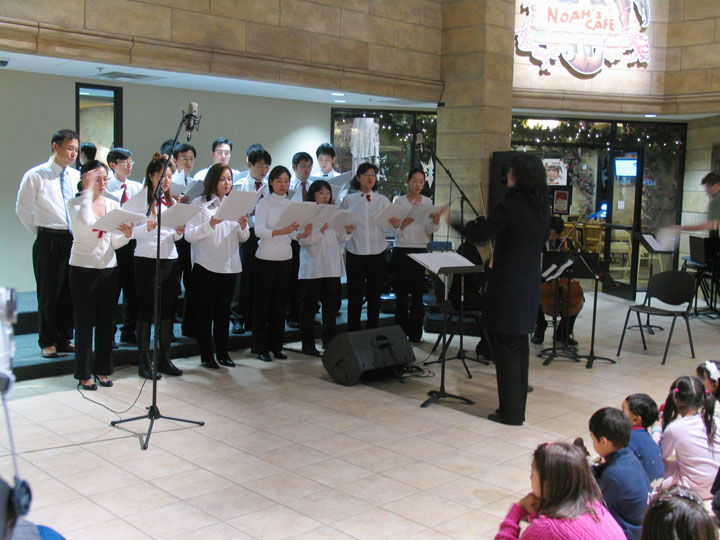 The Dearborn Baptist Church choir added musical offerings for our general admission guests at the museum Saturday afternoon, December 22. This group of 48, including 8 children, sang such favorites as "Mary, Did You Know?" and "Carol of the Bells." A number of members from this church choir went through the museum prior to taking the stage and commented afterward that they think "every church in America needs to support the Creation Museum because of the message it brings to the world." Some choir members were also looking into signing up for Museum Memberships before the day was done.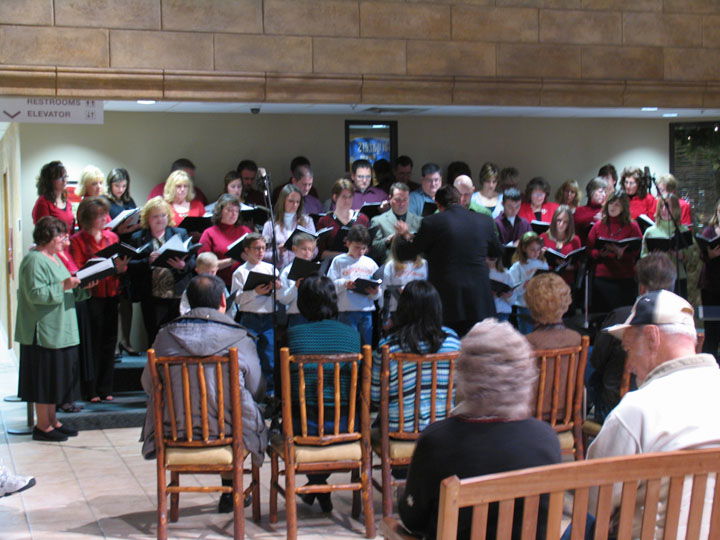 Dino-Mite Readers is available for children under age 7, the same time as Buddy's workshop, in a room right next door, both December 27 and December 28.
Last Friday, December 21, we drew another winner's name for an Annual Family Pass to the Creation Museum. Congratulations to: Tim & Rebekah Cornish from Allegan Michigan!
If you haven't called Customer Service to purchase your tickets, there is still time. Call 1-800-778-3390. Begin a new tradition with us this year!