Christmas Celebration at the Creation Museum officially began Friday, December 14. The outdoor exhibits beautifully light the way to an indoor array of stars pointing toward the centerpiece nativity sculpture in the museum Main Hall.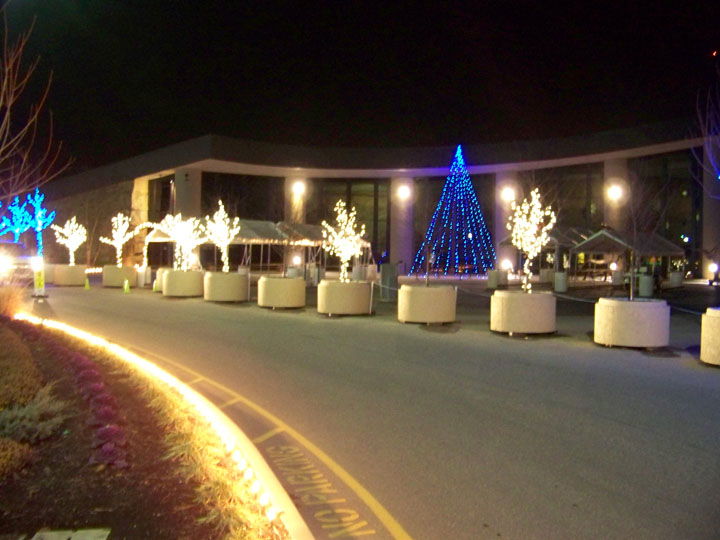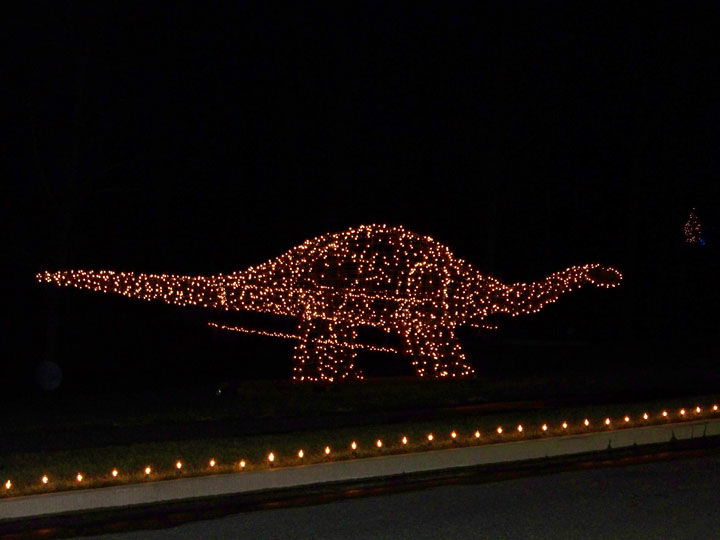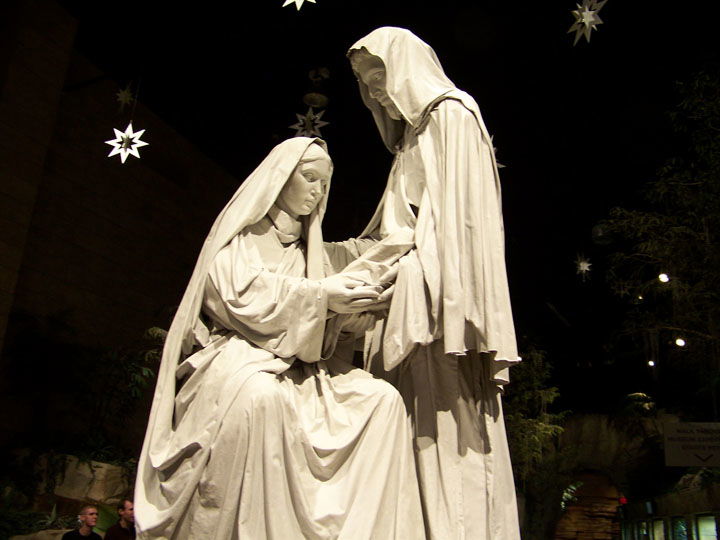 200 guests joined in this first night of a new Christmas tradition. Folks from as far away as Cordele, Georgia joined families living right next door in Hebron Kentucky for an evening of festive fun, hearing Christmas music brought to us by the Florence Community Chorus.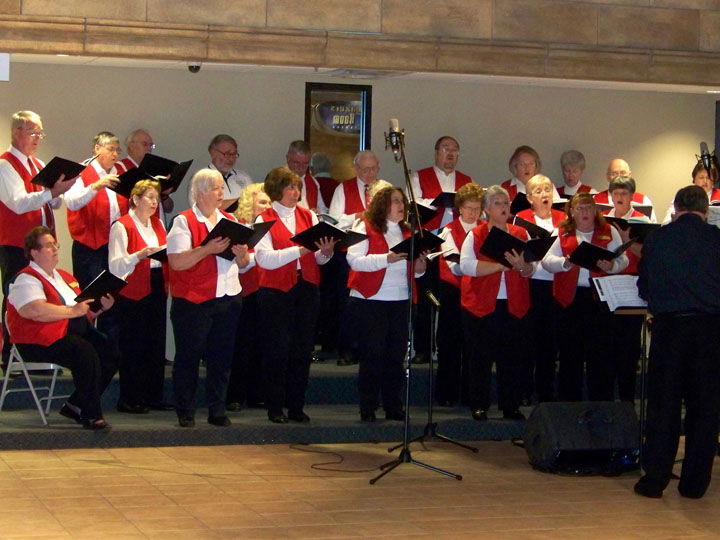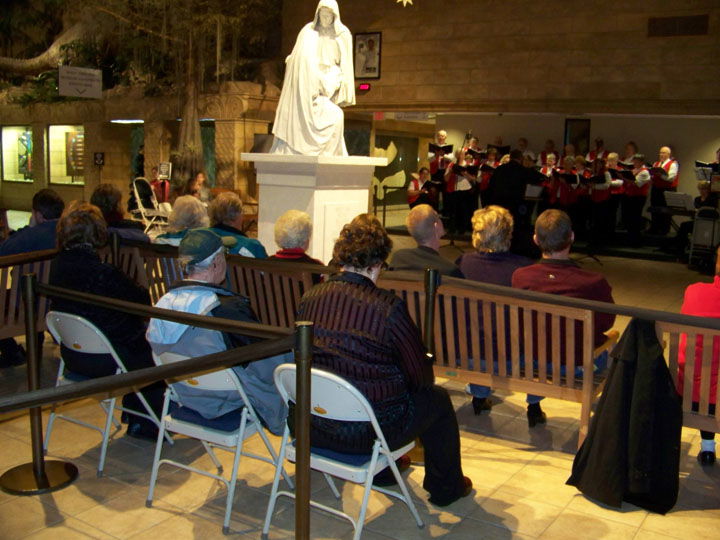 The museum's first showing of the Christmas Star planetarium program brought rave reviews from raving fans. Astrophysicist Dr. Jason Lisle worked long and hard to produce this one of a kind presentation describing the star of Bethlehem that shined over Christ the Newborn King. Children ages 7-11 loved sculpting dinosaurs in Buddy Davis' Creation Adventure workshop and upon leaving, were challenged to locate all the dinosaurs Buddy sculpted for the museum with "Buddy's Dino Find" Young ones under age 7 had the pleasure of joining Guest Service staff in their Dino-Mite Readers program where they were reminded of the true account of Jesus' birth on earth. He is the Star of Bethlehem!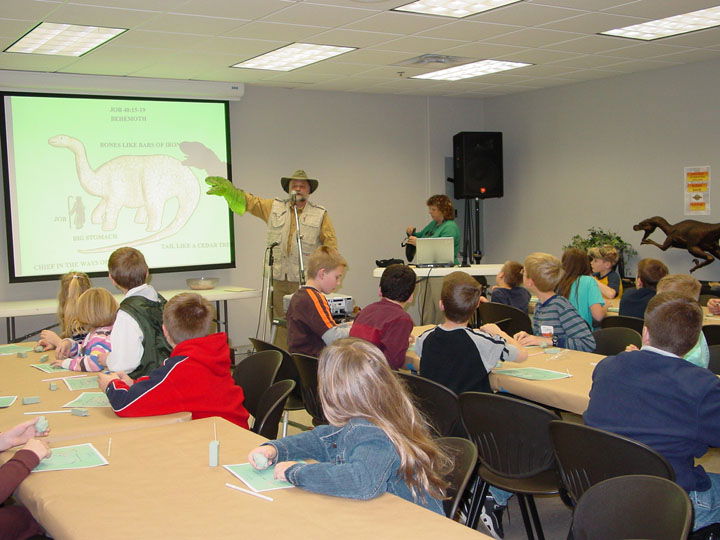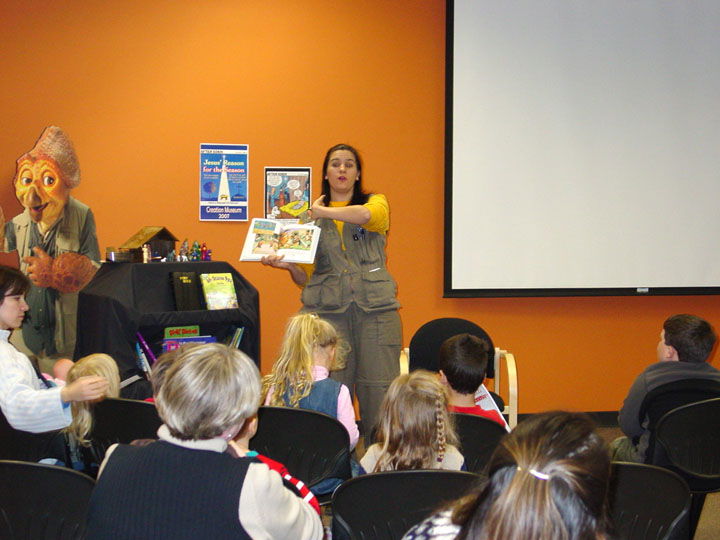 Buddy Davis signed books for the guests and posed with them for photos in the Dragon Hall Bookstore. In addition to wonderful food and seasonal beverages offered in Noah's Cafe, the evening was capped off by an altogether enjoyable Buddy Davis Family Concert in the Men in White theater. The audience sang along with Buddy to his lively compositions: "Designed to Do," "Here Kitty, Kitty," "The Woodpecker Song" and many more.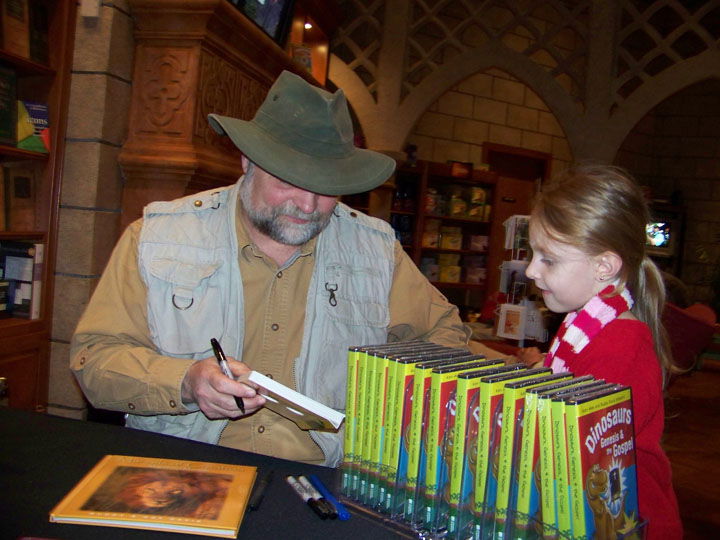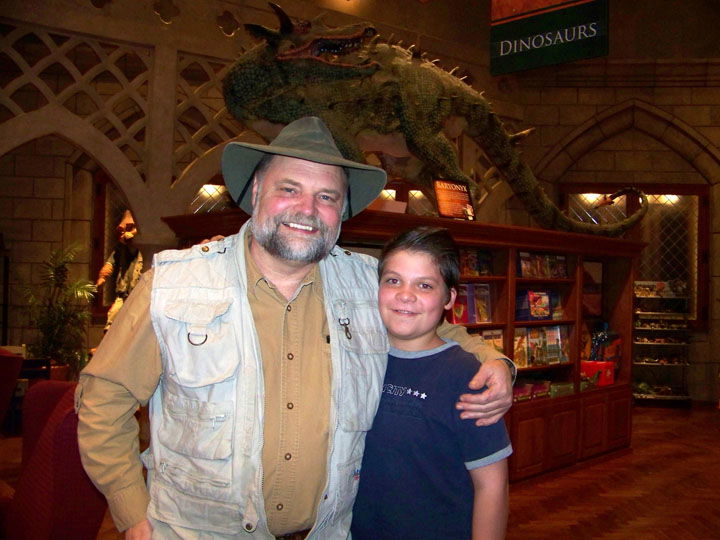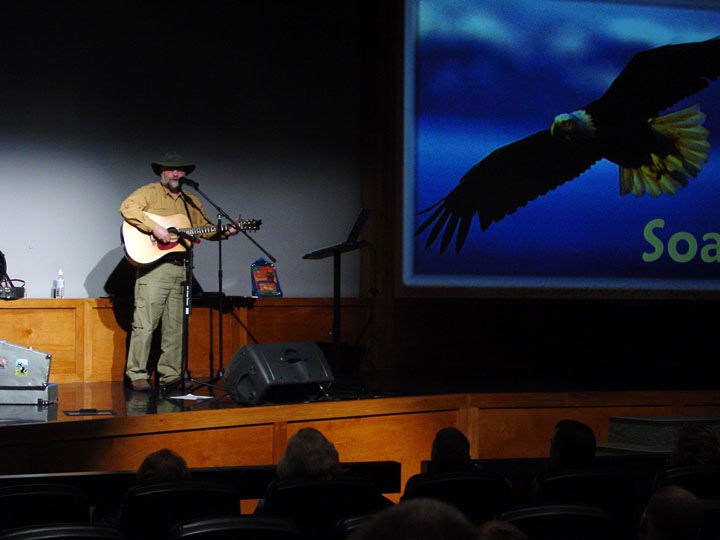 Karen Dobrinski from Seymour, Indiana was blessed to be the winner of the free museum Annual Pass drawing. Congratulations!
If you haven't already purchased your special event tickets for the Christmas Celebration please call Customer Service 1-800-778-3390. We wish you a very Merry and Blessed Christmas this year!