Tuesday we were blessed to have our oldest guest known to date. Israel Martin, with his family, came to visit the Creation Museum. Israel, born 2-12-1904, was originally from Kitchner, Ontario, Canada, although he now lives in Ohio with one of his daughters.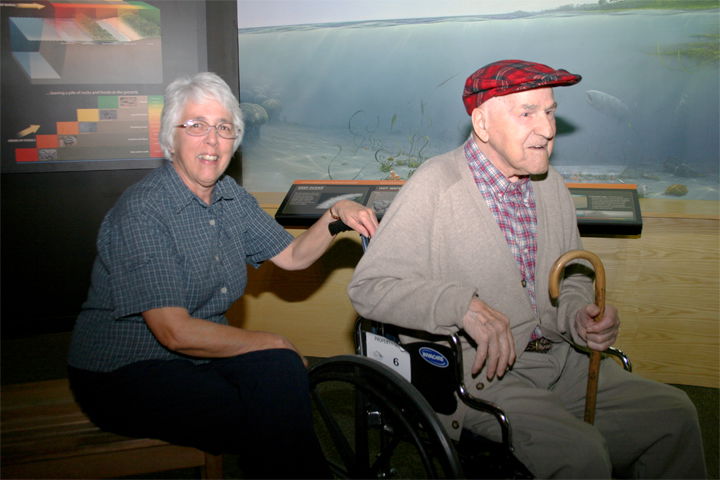 He came to know the Lord at a young age and desired to operate a bookstore to share his faith. Beginning in Canada he acquired a bookstore in Kitchner, then in another city, back to Kitchner and eventually moved to Ohio where he had a bookstore in Norwood until 1996, when at age 92, he decided to retire from that line of work.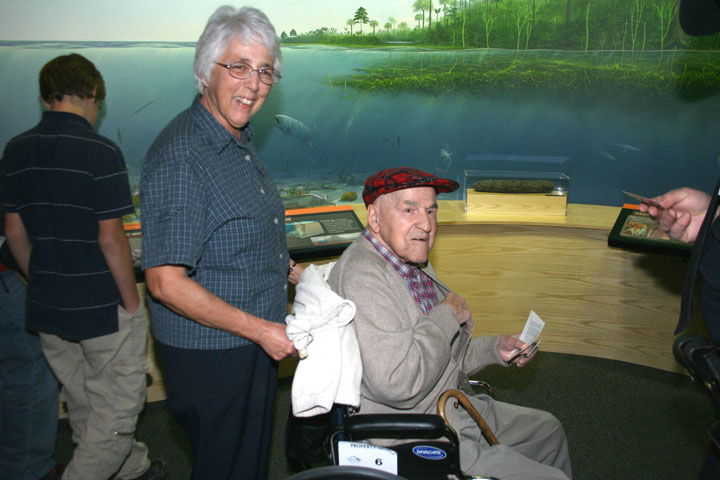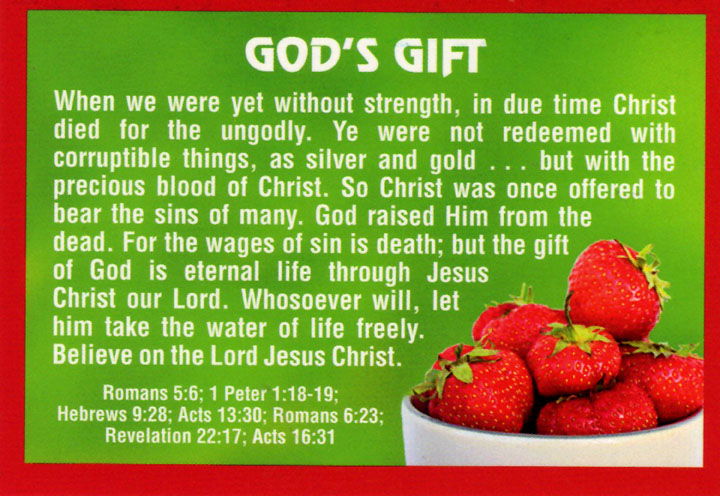 However he still ministers by handing out calendars with the salvation message on them to those he meets. All of his children have come to know the Lord and those who are privileged to cross paths with Israel come away blessed by just being able to listen to his fantastic testimony of faith. Come join us here at the museum—you never know who you might meet while visiting.