Today, we continue our tour of the Creation Museum, where we visit Methuselah's tent and Noah's Ark.
Sin has come into the world and on our journey through time we enter the tent of Methuselah. The son of Enoch, Methuselah is mentioned in Genesis as a descendant of Seth, the son of Adam and Eve begotten after Cain. He is remembered as the world's oldest human being. He was the father of Lamech and grandfather of Noah; his later descendants included Abraham, Jacob, and David. Here he explains some of the history of his family—especially his grandson Noah and what God has promised. The derived meaning of Methuselah's name implied that when he died trouble would come.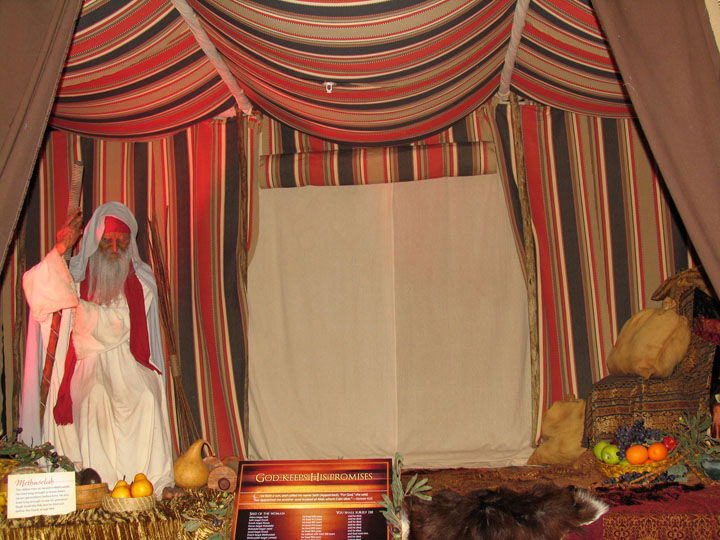 As we leave the tent we enter the world of Noah. The ark looms large over the area where Noah directs the building of the ark. The animatronic characters are shown both working on the ground as well as up on the Ark's siding itself. Some are pounding in pegs, some sawing wood, three grumblers, two just standing around, and one guy is talking about how there would never be a worldwide Flood.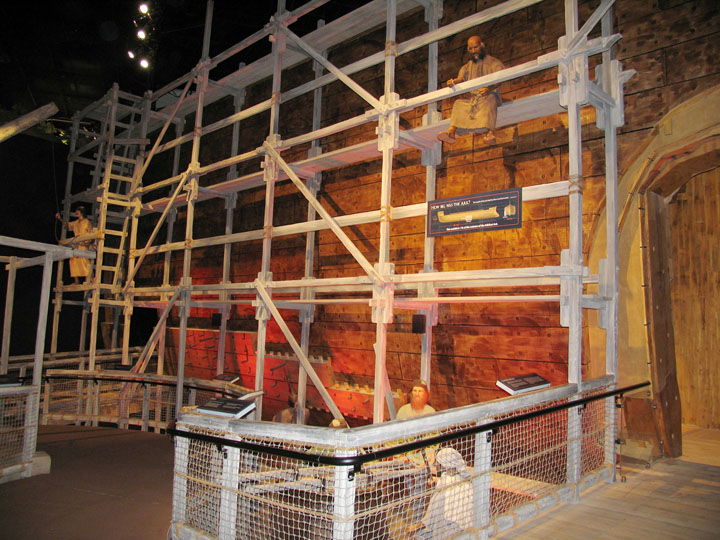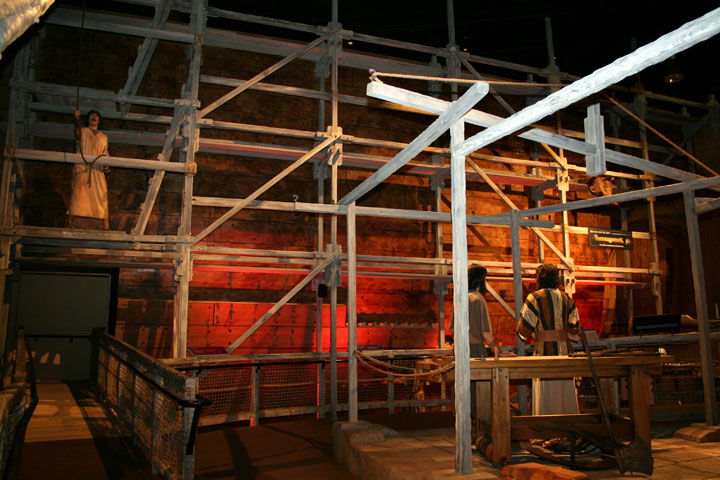 Opposite the Ark are homes with Noah and his foreman standing in the front of a big table and two women weaving baskets. The path outside the ark can be taken or the visitor can take the path thru the ark inside the hull and which eventually joins back up with the walkway with Noah outside his home overseeing the building of the ark just the way God directed.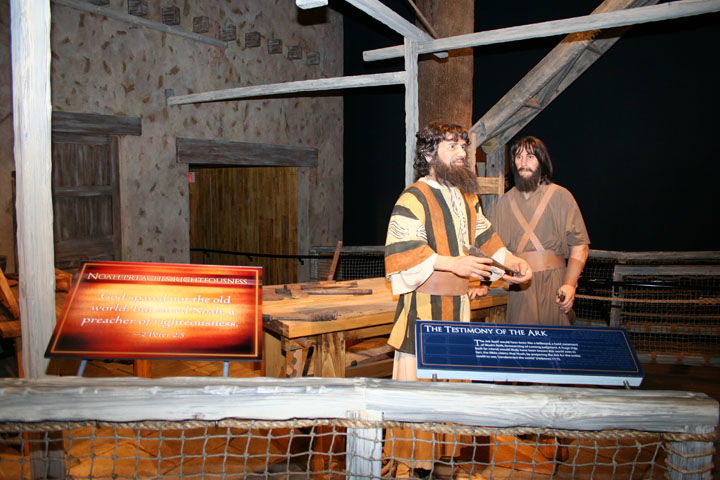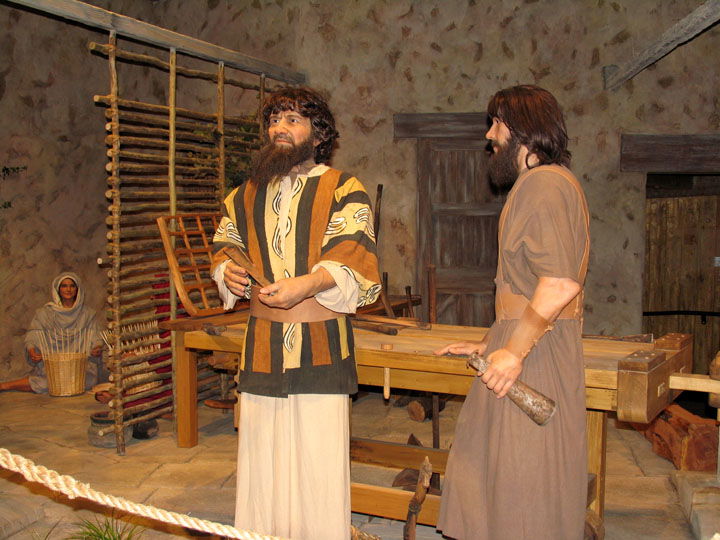 Thanks for joining us as we continue our museum tour. Be sure to check our Events Calendar for the latest speaking events here at the Creation Museum.