People from all over the world and the US come to see the museum. This was sent to us from an Ohio doctor, who recently visited the museum with family and friends. He is from Argentina, where he received his M.D. with honors from the Favaloro University School of Medicine. He is currently serving his residency in internal medicine/cardiology.
"We recently went to the Creation Museum. It was an awesome trip. My wife and I went, along with my very good friend and his wife. I find it very difficult to describe how spectacular the museum is. Not only the focus on the 7 C's message and the theological accuracy, but also the impressive technology and design. We couldn't see the planetarium though, so we plan to return some other time. Seven hours were not enough to enjoy it completely!! It was indeed much more than what we expected. It is wonderful to have this "monument" that represents not only good science, but also biblical accuracy and a very clear and thorough salvation message. It had it all! We were also glad to find a meteorite from Argentina!!"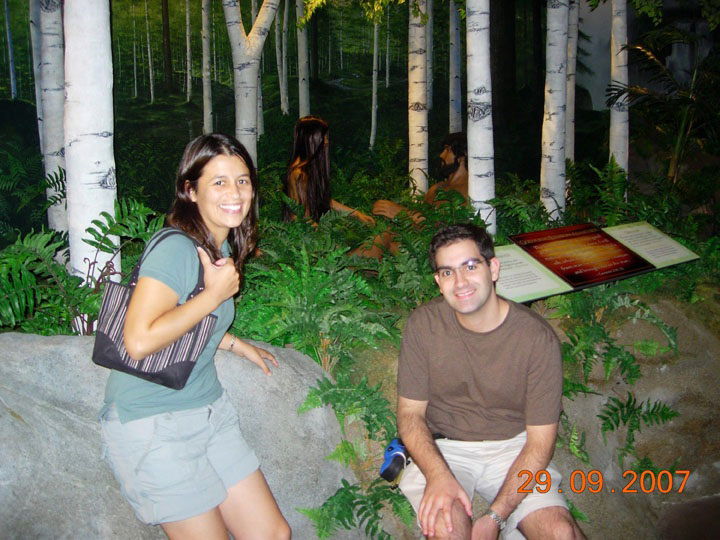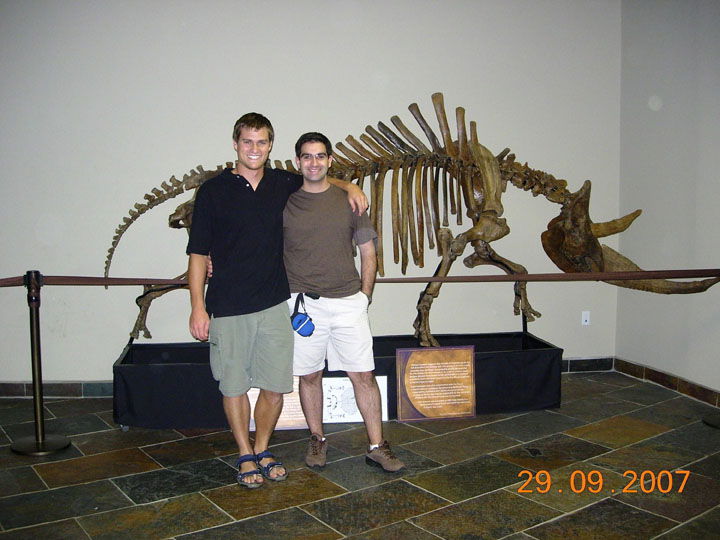 Be sure to keep up with the latest events at the Creation Museum by visiting our Calendar.