Welcome back to the museum tour. Since our Grand Opening on Memorial Day weekend, over 100,000 people have experienced the Creation Museum. For all those who have come, thank you! If you haven't had the opportunity yet, we look forward to seeing you soon.
Today on our tour, we are entering the slot canyon, which will take us on the main entrance to the museum experience. The queue takes you past the lobby exhibits with fossils, live finch, poison dart frogs, and chameleons, to the entrance at the National Park sign.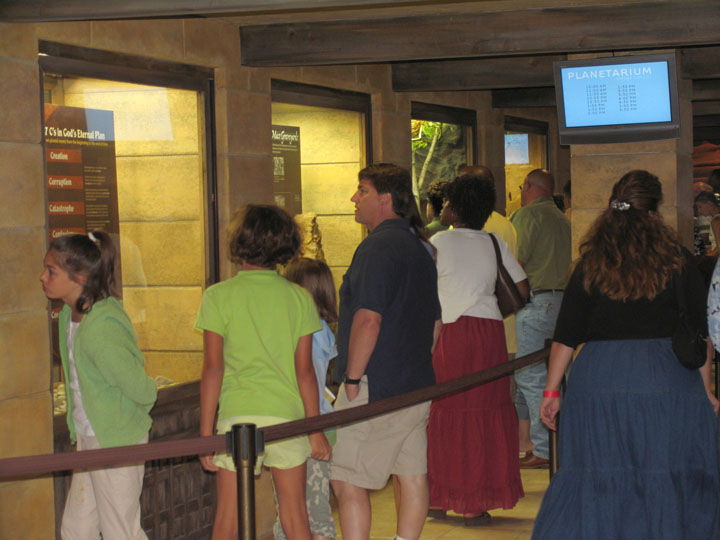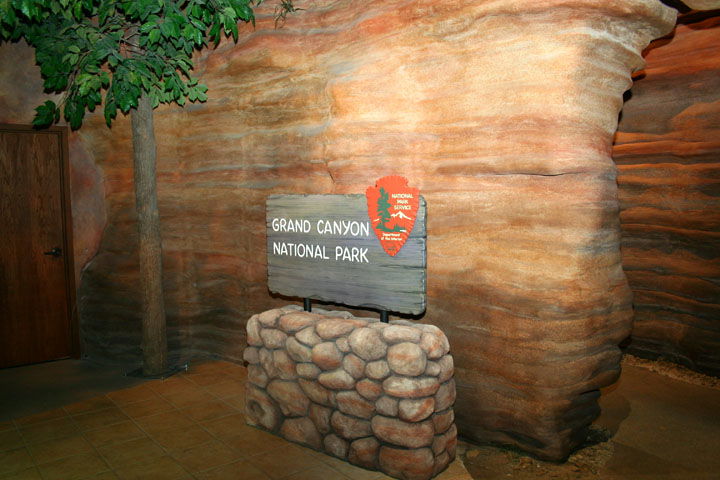 Here the guest service staff will scan your ticket to allow you into the museum experience. As you walk through the slot canyon be sure to look for the wildlife and fauna that live among the rocks. Children can take the alternate entrance to the Ranger's Station and meet Mom and Dad there.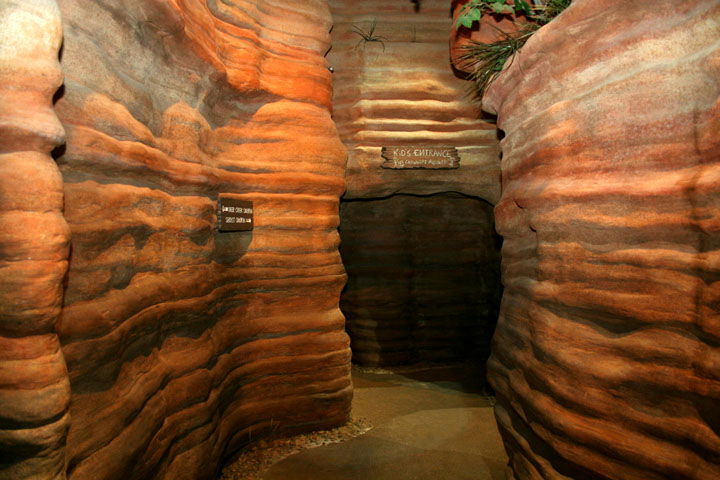 At the station you'll see 2 large photos showing the Grand Canyon and Mt. St. Helens, plus a fascinating video about the similarities between the two places. Turning around you will see the dinosaur dig site with the Paleontologists digging away and the video explaining what is going on. In this room you will find on exhibit fossilized dinosaur eggs, a meteorite, a man-made sapphire, as well as other interesting items including a coal mine.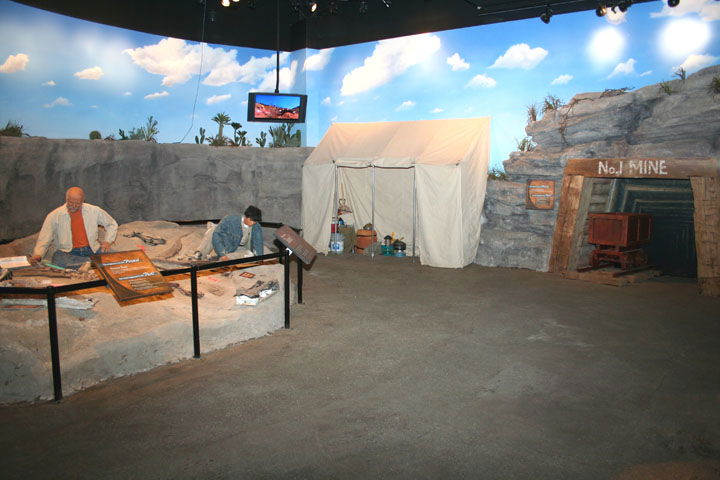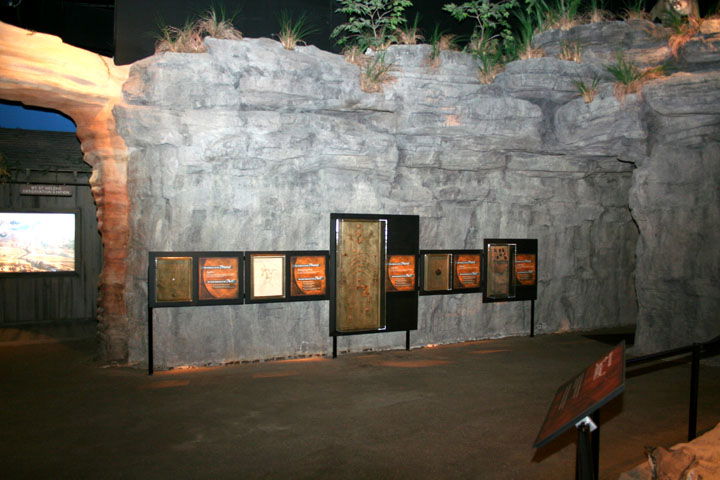 Before leaving this room you will pass by a small cave as you prepare to move into the next room, Starting Points, which will be our stop next week. See you then.