The Ark Encounter and Creation Museum are now open daily! Note that dining, theaters, and other offerings have been enhanced to help you stay healthy.
What to know before you visit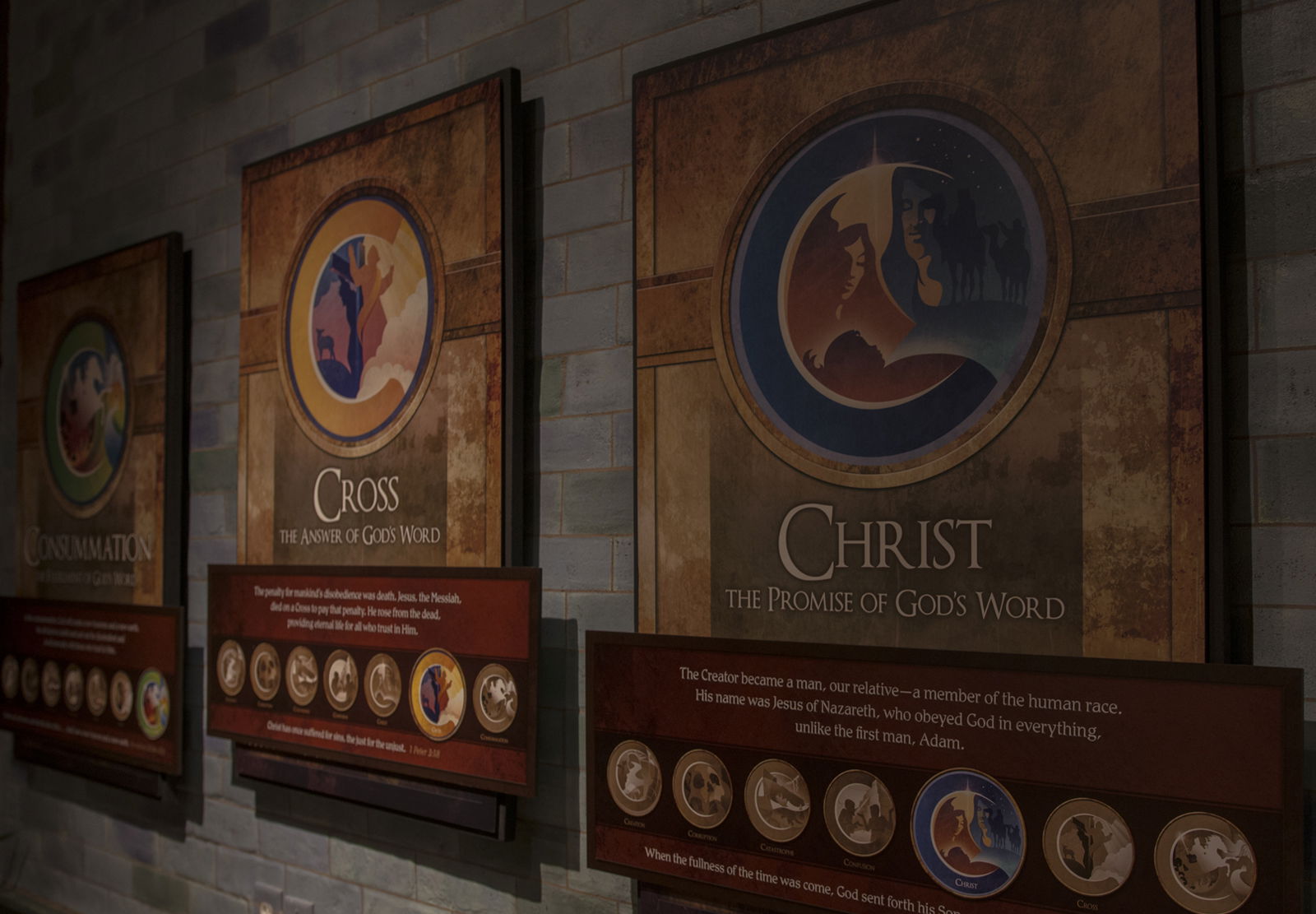 God Confuses the Languages
So God went down and confused their language so that they could not understand each other, and He scattered them across the face of the earth. The Confusion exhibit within the Seven C's of Creation explains the origin of things such as languages, skin colors, and families, which were results of the Tower of Babel.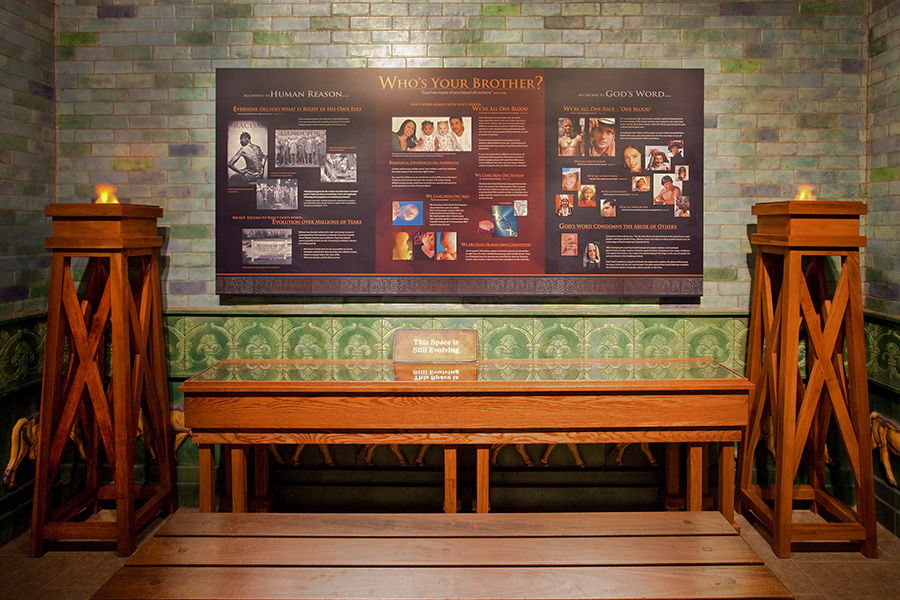 God's Promise to the Nations
Despite human sin and throughout history, God preserved the Seed promised to Adam and Eve in Genesis 3, the One who would become the Messiah and Savior for all nations.