Have you ever looked up at a clear night sky, marveled at all the stars, and then wondered which ones you were seeing? Would you like to view the rings of Saturn or the moons of Jupiter? Are you intrigued by the idea of seeing a galaxy or nebula?
If you answered yes to any of these questions, you'll want to join us for our Stargazer's Night with Dr. Danny Faulkner. Your next opportunity to participate in this special program is Saturday, September 7. Learn more about our Stargazer's Night below.
Starting with God's Word
Our Stargazer's Nights begin in the Stargazer Planetarium with an astronomy-themed devotional and will be followed by a special viewing of a planetarium show.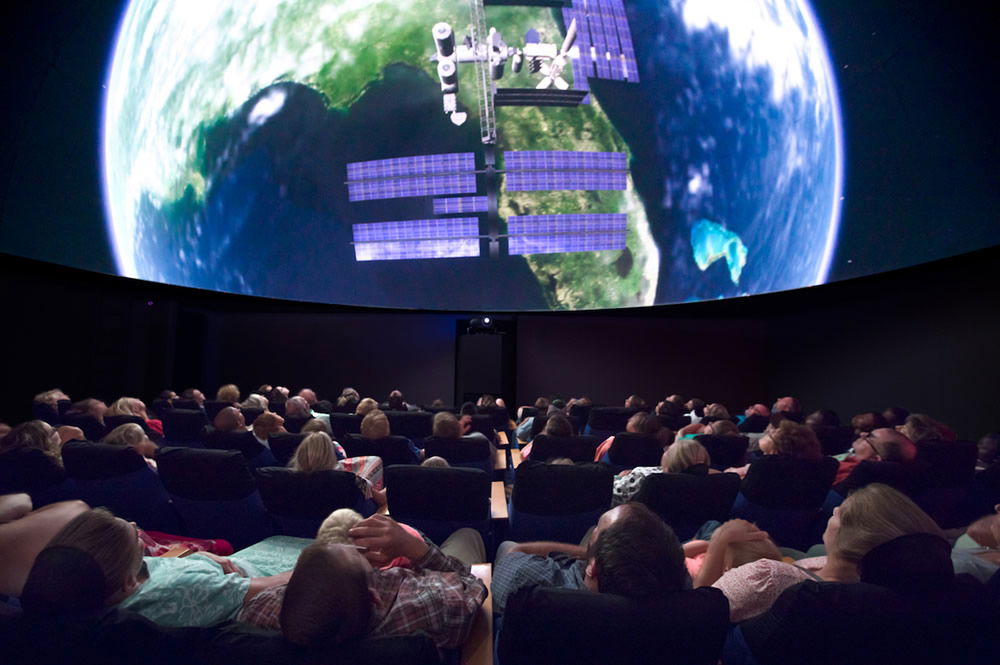 Heavenly Views
When we go outside, you will be treated to a variety of heavenly views through our telescopes in the Johnson Observatory. There may be binary stars, nebulae, globular clusters, galaxies, and planets to view, and we'll take a look at the moon, too! It's amazing to see the real colors of stars; one favorite is a binary pair of stars—one yellow and one blue.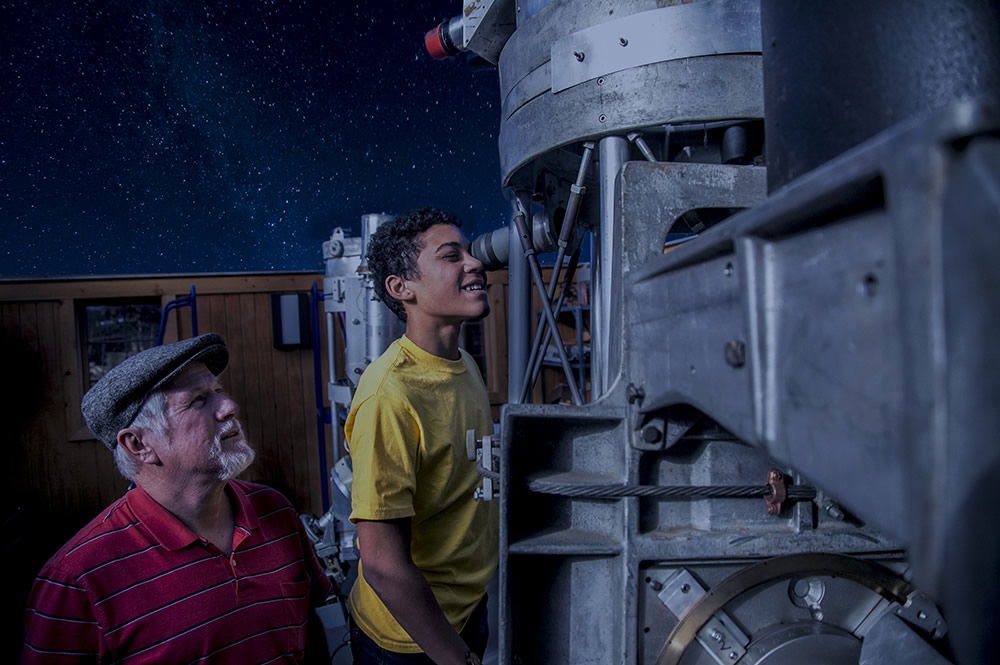 Don't Worry about the Weather!
You might be wondering, "But what if it's cloudy or rainy?" We have a plan for that! If conditions aren't suitable for telescope use, you get to stay inside for a truly unique presentation. Our planetarium is equipped with a state-of-the-art digital projector that will broadcast the stars as they appear in real time.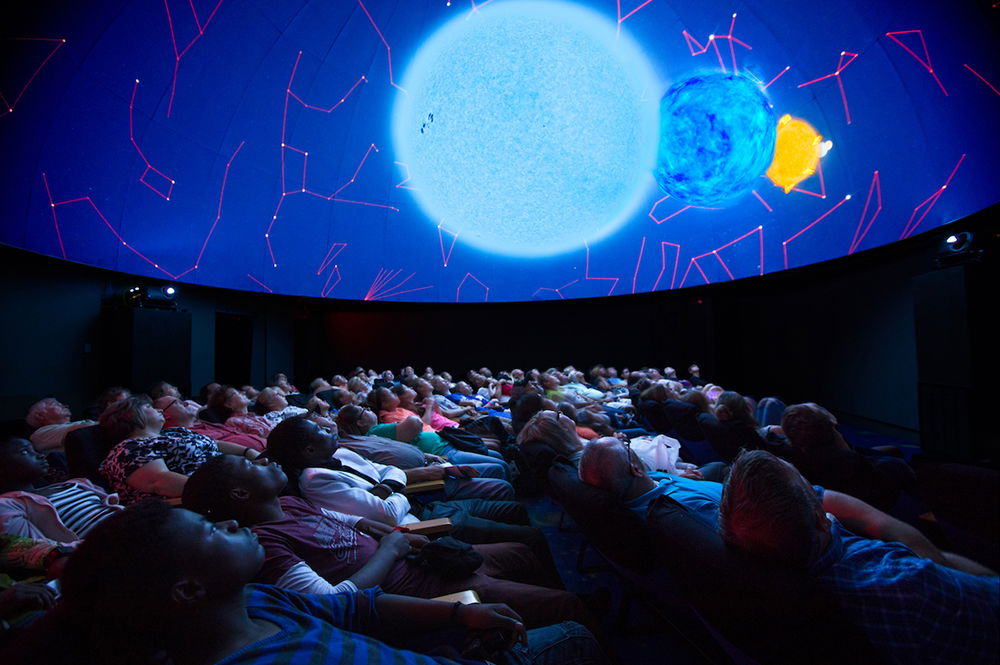 Meet Dr. Danny Faulkner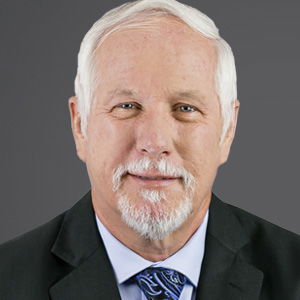 Dr. Danny Faulkner shares his passion for teaching others through several astronomy-related educational programs at the Creation Museum. He is one of our dynamic speakers in Legacy Hall and speaks on topics that include the flat earth movement, aliens, and UFOs. He earned graduate degrees in physics and astronomy. He is a distinguished professor emeritus at the University of South Carolina Lancaster, where he taught for over 26 years before joining the Answers in Genesis staff in January 2013.
Start making your plans today to visit the Creation Museum and check the Stargazer's Night event page to see when it will be offered. Share your favorite photos from your trip with us on Facebook, Instagram, and Twitter using #creationmuseum.