This year marks the 10th anniversary of Deaf Day, our annual event reaching the Deaf community. It started with sign interpretation here at the Creation Museum in 2009, and it expanded to include our sister attraction, the Ark Encounter, in 2016.
The event has become so popular we're launching our first ever Deaf Answers Conference, Bible Alive!, which will take place November 8–10, 2019, at the Ark Encounter. Learn more about this unique event below.
Deaf-led Programs
This conference will be hosted in the brand-new Answers Center (the 2,500-seat multipurpose center at the Ark Encounter) and will include special apologetics presentations, children's events, the movie The Book of Job by Deaf Missions, a drama, a special presentation from the Garcia family of A&E's Deaf Out Loud, and more—and all of this is presented in ASL!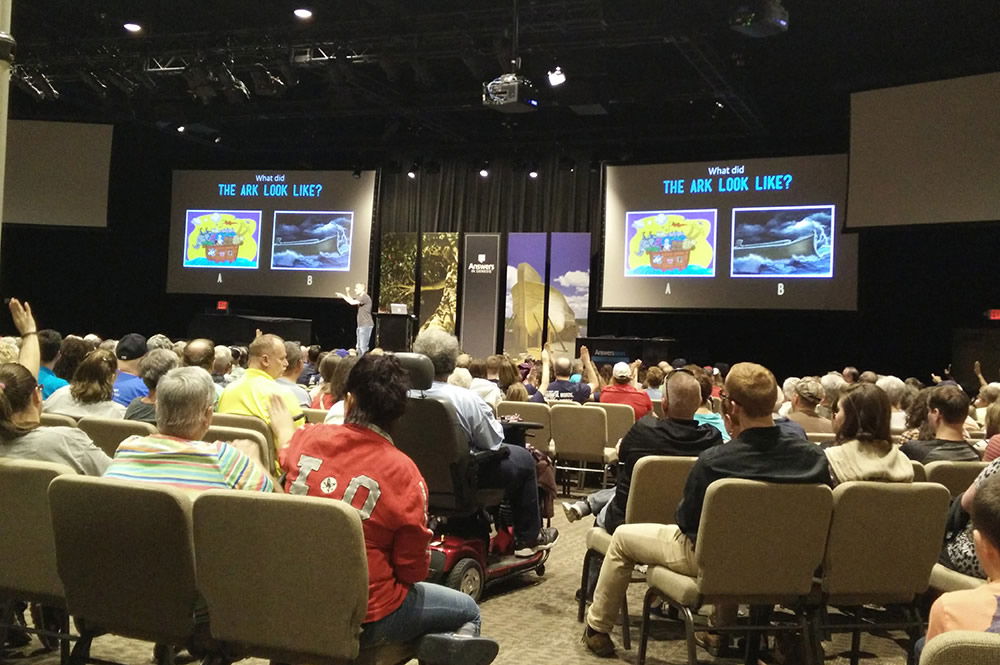 Admission to World-Class Attractions
Registration includes complimentary one-day admission to the Creation Museum and the Ark Encounter. ASL interpreters will be available here at the museum on Friday, November 8, and Sunday, November 10. Then on Saturday, November 9, ASL interpretation will be provided at the life-size Noah's Ark.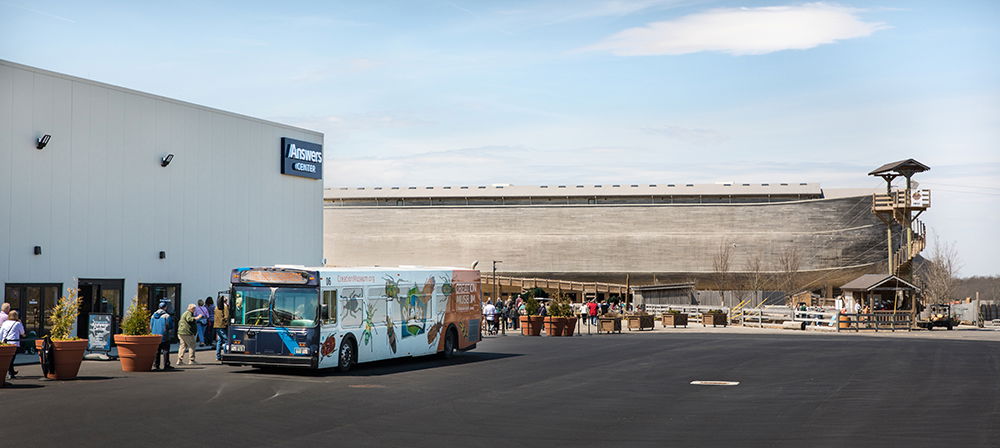 If you are Deaf, there is no better time to visit our attractions (although we try to ensure everyone is accommodated with captions on videos, etc., every day). We invite you to be part of this unique conference—we trust it will be a time of encouragement and equipping for our fellow brothers and sisters in Christ.
Additional Perks
In addition to receiving complimentary admission to both of our world-class attractions, you will also receive free parking for the entire weekend, a unique event t-shirt, a free meal on Saturday, and more!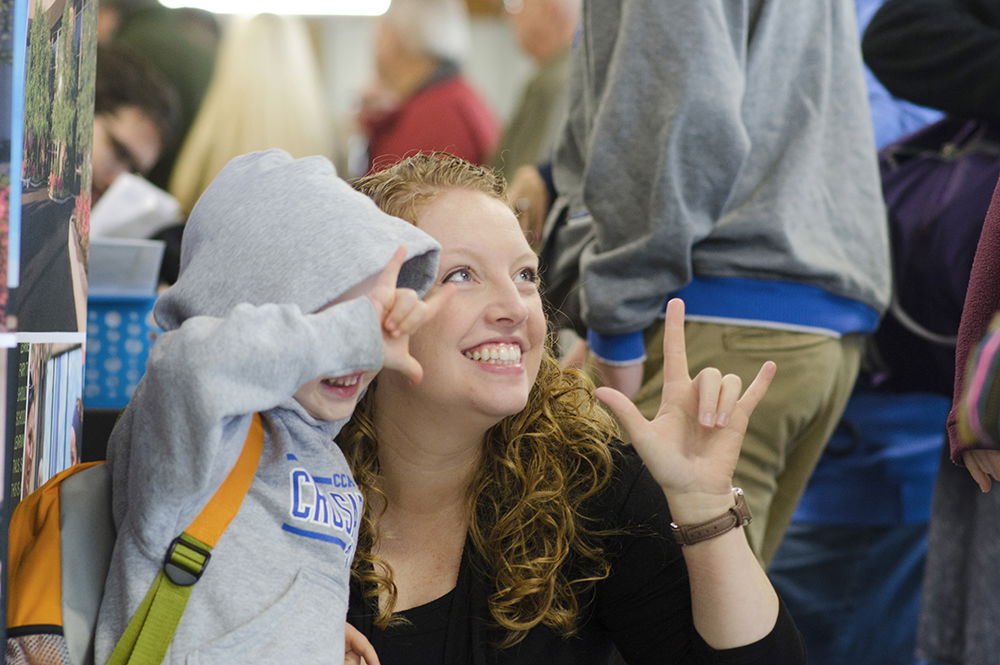 Want to Help Spread the Gospel in the Deaf World?
Are you an interpreter or a hearing person who wants to help spread the gospel in the Deaf world? We have programs for you too! Interpreters can earn up to .8 CEU's (starting with a pre-conference workshop the evening of November 7). Christians who have a heart for the Deaf community can come and learn how to start or breathe new life into a Deaf ministry. You can see the Creation Museum and the Ark Encounter while making new friends and learning from some amazing people who are also Deaf.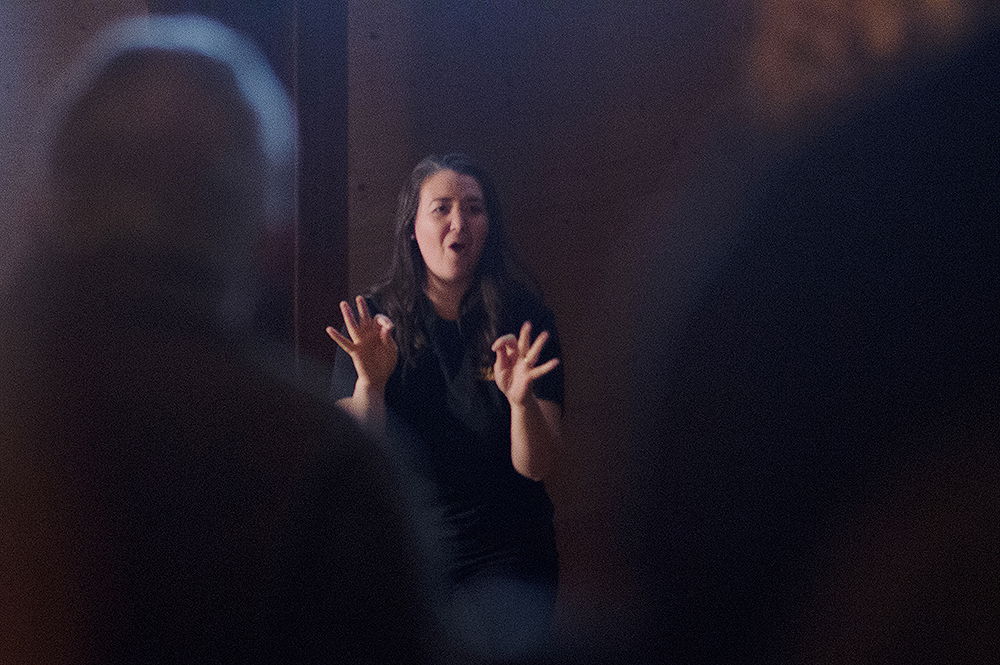 Save When You Register Today!
When you register for Bible Alive! by August 31, 2019, you'll receive the early-bird price (a $15 savings on an adult ticket) for the conference. To learn more about Bible Alive! and to start making your plans call (800) 721-2298 or visit DeafAnswers.com.
This conference will equip the Deaf community with Bible study and evangelism tools and arm attendees with answers to the questions of our day. All of this is part of our commitment at the Creation Museum and the Ark Encounter to provide opportunities for children and adults of all abilities to be able to visit, learn from, and enjoy the attractions. You won't want to miss it!