At the Creation Museum, your family can learn about many different fossils from a biblical worldview. We have a wide variety of these fascinating specimens throughout the museum, and you can even learn more through our educational programs and a unique outdoor adventure. See how you can learn more about fossils with the Creation Museum below!
Learn About the Museum's Fossils
From the main lobby to the Palm Plaza, your family will enjoy seeing how fossils confirm what Scripture teaches us. We even have a one-of-a-kind fossil that you won't want to miss during your visit! Read more about it in our blog, "The Story Behind a Creation Museum Fossil."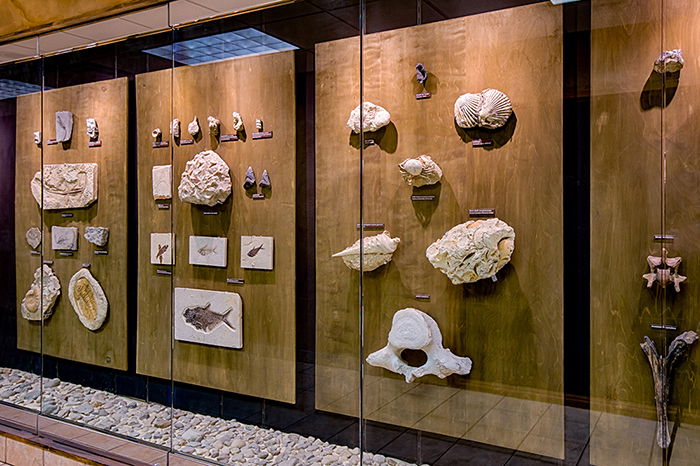 Fun with Fossils
We have a variety of educational programs also focused on fossils, all of which are included in your admission to the Creation Museum. Your children can attend our Fun with Fossils with Ruth Carter. They will learn the seven major periods of history as told to us in the Bible, discover when fossils were formed, learn about common fossils, and much more!
If you are a grandparent, our Truths About Fossils for Grandparents with Ruth and her husband, Dr. Stephen Carter, will leave you with ideas about how to extend the fossil discussion with your grandchildren to teach them important spiritual truths. You'll get to handle many different fossils as you learn how they form, where they're found, and how they teach us about a worldwide flood.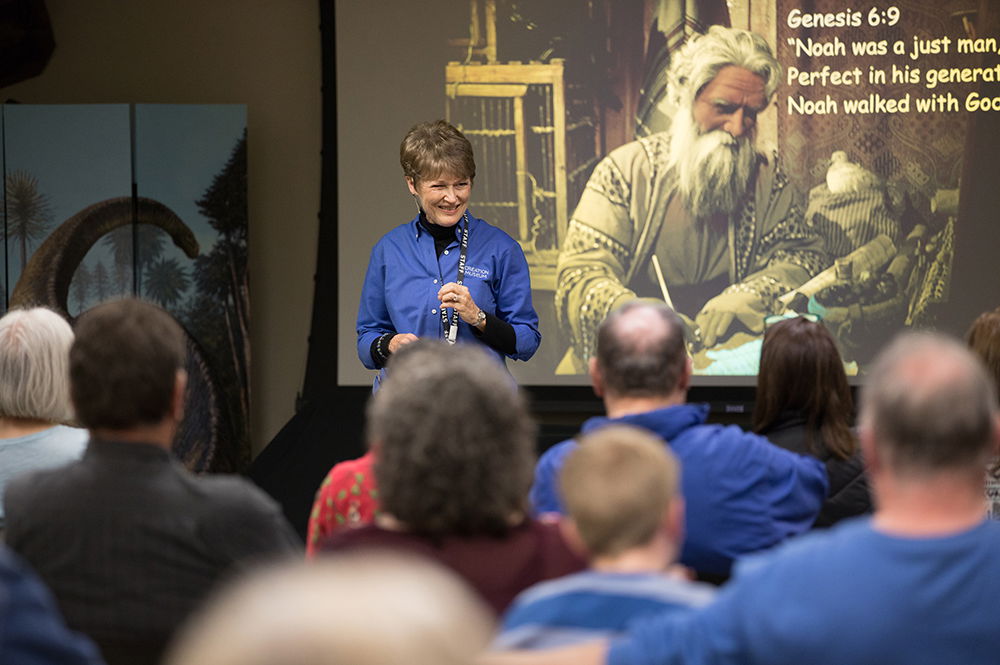 Hunt for Fossils with Dr. Andrew Snelling
If you are looking for a unique family-friendly adventure this spring, join Dr. Andrew Snelling at Caesar Creek Lake in Warren County, Ohio, for our Fossil Hunt on June 1, 2019! Spend the day exploring the rich fossil beds, collecting fossils you can take home with you.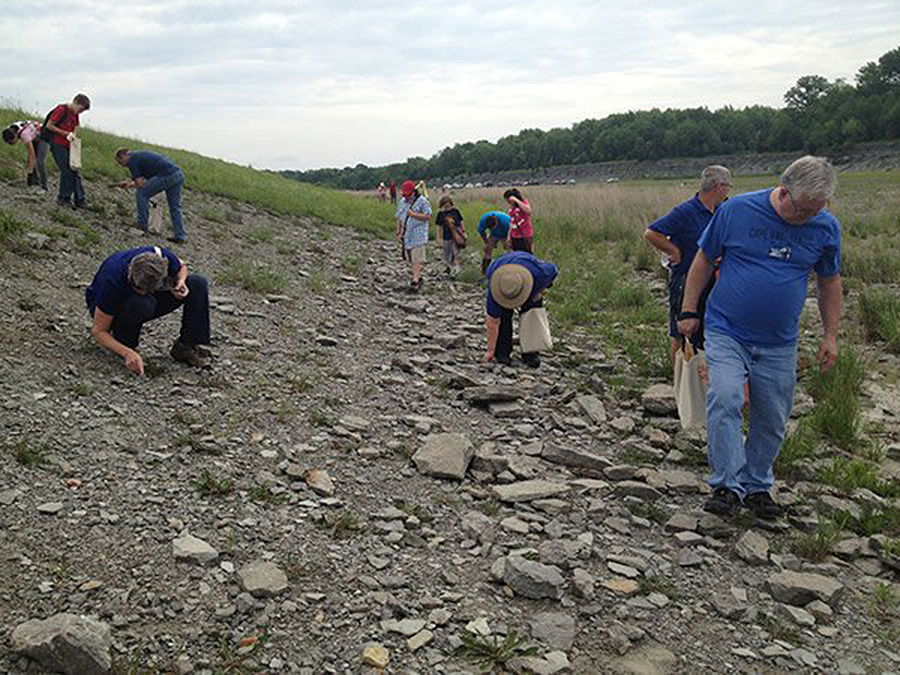 This hands-on experience includes special geology presentations and personal instruction with Answers in Genesis geologist Dr. Andrew Snelling, who is one of the world's most respected creation scientists, specializing in geology and a passionate speaker for both layperson and technical audiences.
Registration closes next week (May 23), so be sure to secure your spot today! If the June 1 date doesn't work for you, consider joining Dr. Snelling and Dr. Gabriela Haynes on September 7, 2019, for our second Fossil Hunt of the year.
Start planning your trip to the Creation Museum today, and check out all of our fascinating fossils along the way. Share your favorite photos with us on Facebook, Instagram, and Twitter using #creationmuseum.