We can't bring sight to the blind as Jesus did. But we can help guests who are blind "see" and experience the Creation Museum. People who are blind see with their hands instead of their eyes, so we have created tactile experiences to enhance their visit.
Tactile Cart
The tactile cart at the Creation Museum features many different objects. It includes dinosaurs (of course!), fossils, a silicone model of a head just like the lifelike human figures on exhibit, and much more. Each item is intended to provide guests with an extraordinary experience that will help them enjoy some of the museum's exhibit features through the sense of touch.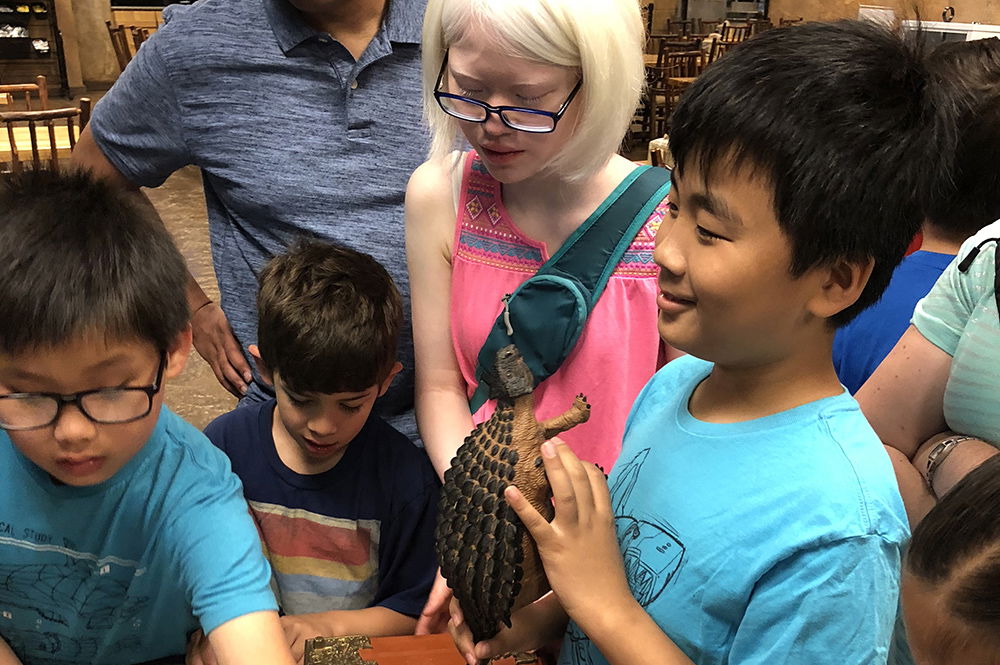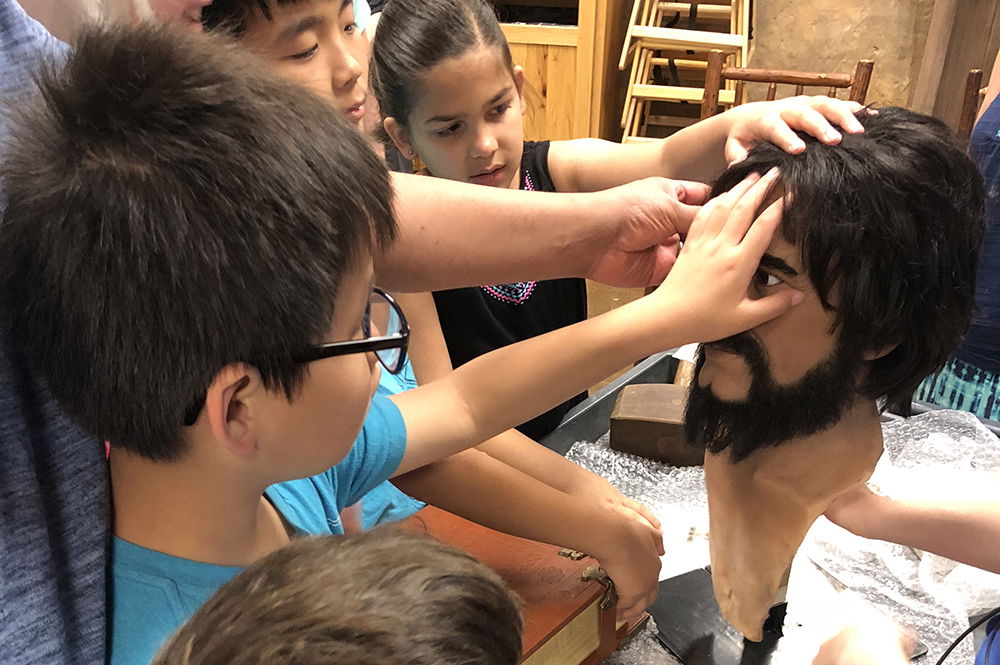 Eden Animal Experience
The Eden Animal Experience can even provide an up-close animal encounter. Some of our guests have fed the camels their favorite leafy treats, touched the big feet and powerful long tail of a wallaby, and stroked the scaly back of a bearded dragon.
Guests can also take advantage of many of these tactile experiences at our sister attraction, the Ark Encounter. The Ark experience also includes a tactile cart, featuring a scale model of the ark and more, and an up-close animal encounter. They have also added Braille guides that provide the sign text, and they are working on creating an audio descriptive tour as well.