Next week, on May 7, 2019, the United States will celebrate National Tourism Day. In honor of this unique holiday, consider spending the day at the Creation Museum and our sister attraction, the Ark Encounter.
Check out what you can experience when you visit us for National Tourism Day and learn more about our new vacation bundles, which make visiting the museum, Ark, and our surrounding areas easier than ever!
Creation Museum
At the Creation Museum, take a walk through the Seven C's of History and immerse yourself in Genesis chapters 1–11. Enjoy a stroll through the beautiful botanical gardens and get up close to the animals at the Eden Animal Experience. And don't forget to take advantage of the opportunity to participate in our free educational programs that will help you explore God's creation in an exciting and memorable way.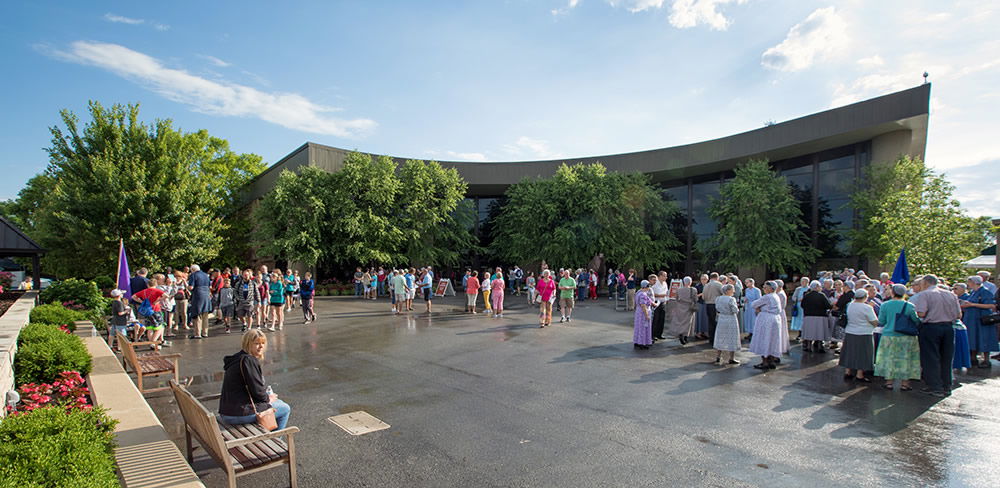 Ark Encounter
When you visit the Ark Encounter, located 45 minutes south of the museum, you'll get answers to questions about the global flood, Noah, the animals on the ark, and more! Be sure to visit the Ararat Ridge Zoo, located behind the life-size Noah's ark, grab a bite to eat at Emzara's Buffet, and take in a free presentation in our brand-new Answers Center.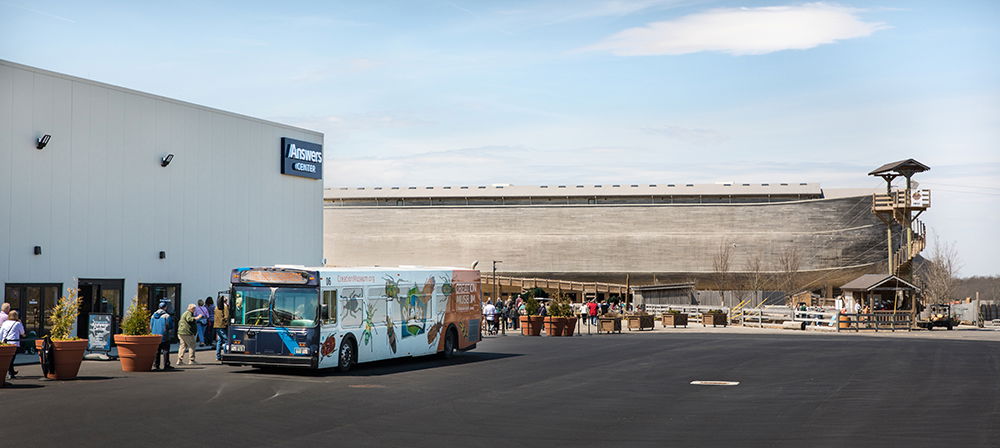 Nearby Attractions
Looking for more places to visit during your stay? Discover other popular tourist attractions near the Creation Museum and the Ark Encounter by navigating the map on our Nearby Attractions page. You might be surprised at what you find on the route from the airport, to your hotel, and to the museum.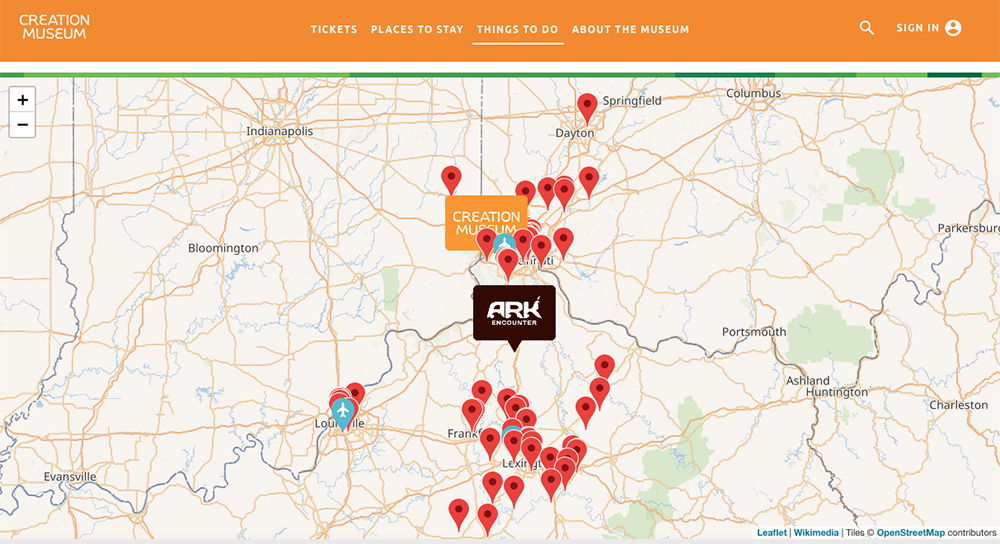 Family-Friendly Vacation Bundle
We are now offering an unlimited 7-day pass option for families called the "Family Voyage." This multi-day pass allows a family, defined as immediate family members (parent/legal guardian) and their dependent children 18 and under, to enjoy unlimited admission to the Creation Museum and the Ark Encounter for seven consecutive days.
Your pass also includes these additional perks: free, unlimited "in and out" parking at both attractions during the 7 consecutive days, one child (age 12 or younger) eats free at either attraction with one adult meal purchase (up to two children free), 10% off retail at either attraction*, and a souvenir entrance card for each member of your family.
We also offer a "Married Couples Getaway" and "Single Adventure" multi-day pass for married couples or individuals. These passes include everything described above, except for the free children meals.
These multi-day passes are an excellent way to explore everything the Creation Museum and the Ark Encounter have to offer at your leisure since you can return as many times as you would like over the seven consecutive days!
Start planning your trip for National Tourism Day today and be sure to take advantage of our vacation bundles! Share your favorite photos of your visit with us on Facebook, Instagram, and Twitter using #creationmuseum!