The history of the Bible comes to life at the Creation Museum. During your visit, you will encounter many exhibits that show you how science confirms what the Bible teaches. But did you know we also have a variety of hands-on science activities that you can add to your schedule?
We offer a variety of programs designed specifically to equip your children and interactive experiences that are fun for the whole family! Learn more about these options below.
1. Explore Days
If you have children in grades 4–12 who are curious about creation and filled with questions about how science and the Bible work together to glorify God, consider heading to the Creation Museum for our Explore Days. These programs offer a full day of hands-on science learning from a biblical worldview, allowing young people a deep appreciation of the content while they enjoy the interactive lab components and guest speakers.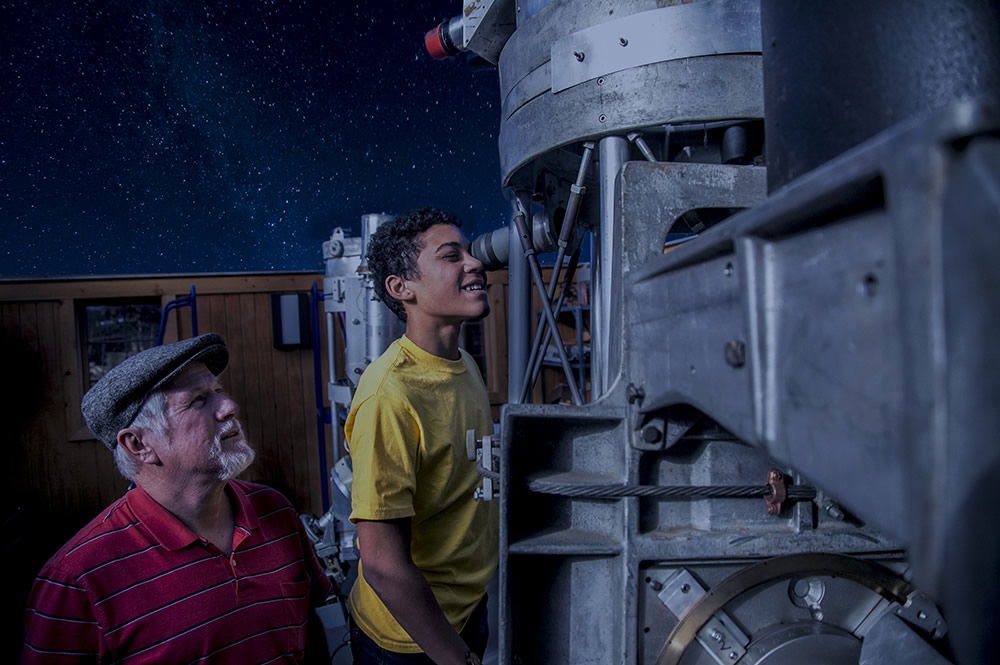 Explore Days fill up quickly, so secure your child's spot by registering today and start planning your trip to the Creation Museum!
2. Explore Summer Camps
Registration is now open for our Explore Science 5-Day Summer Camps and Explore Forensics 3-Day Summer Camp!
If your children are interested in several different fields of science, such as astronomy, biology, and dinosaurs, consider sending them to one of our summer camps to explore the wonder of God's creation! Our five-day camps will be held June 10–14, 2019, and July 22–26, 2019.
During each camp, your children will experience 20 unique, hands-on labs that focus on a variety of science fields and include one overnight stay at the Creation Museum. It's a week packed with science, fun, and learning!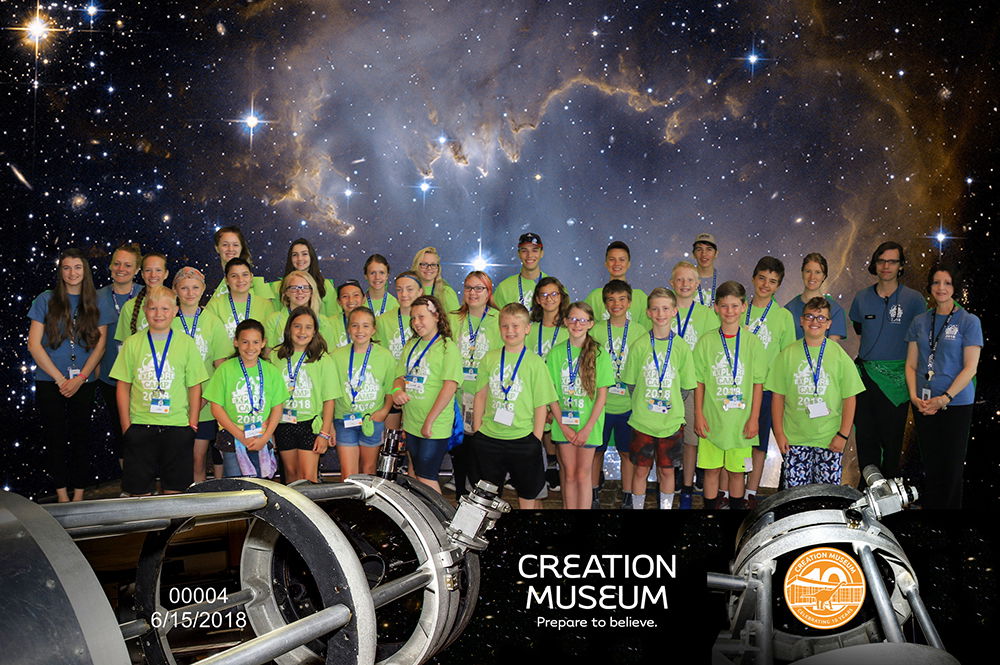 We are excited to offer a new 3-day Explore Forensics Camp on June 26–28, 2019, led by Dr. Jennifer Hall Rivera (a forensic scientist and education specialist). Your children will learn more about fingerprints, fingerprint processing, DNA, trace analysis (hair and fibers), impressions (shoe and dental), crime scene recording, and document examination through 12 hands-on science programs.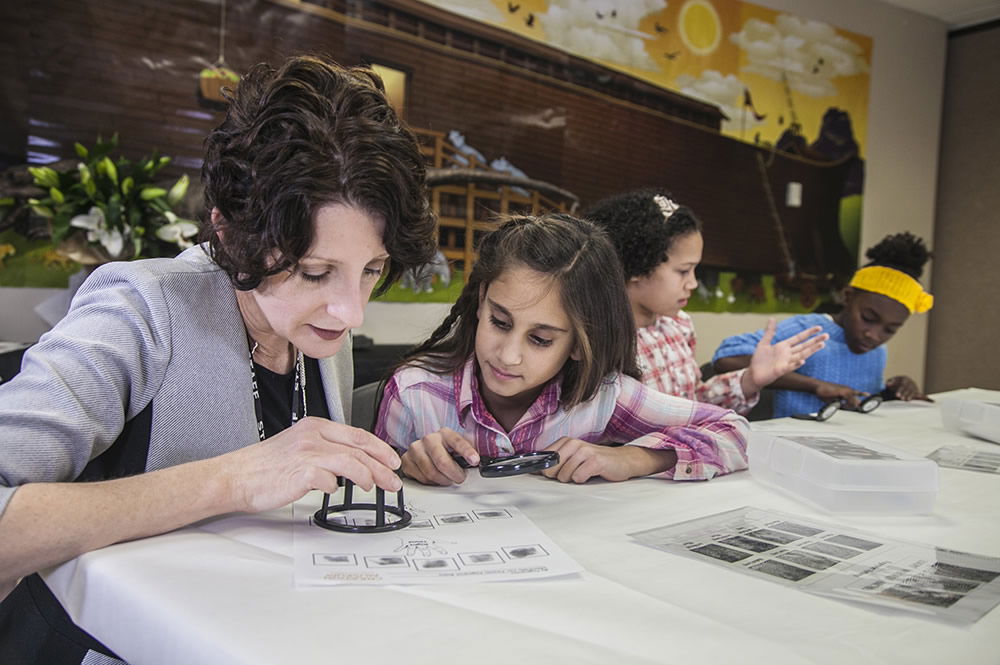 3. Answers Labs
Are you looking for a full year of high school science labs with a biblical worldview? Do you want the benefits of top-level instructors and resources that the Creation Museum offers? The museum's Answers Labs program is designed to provide high school students with topic-specific scientific principles through participation in 12 sessions of 24 hands-on labs.
Four high-school-level science lab courses are available for registration in the 2019–2020 school year: biology, chemistry, forensic science, and physics. Each course is uniquely designed to present the content through engaging and innovative lab experiences in our newly constructed educational science lab.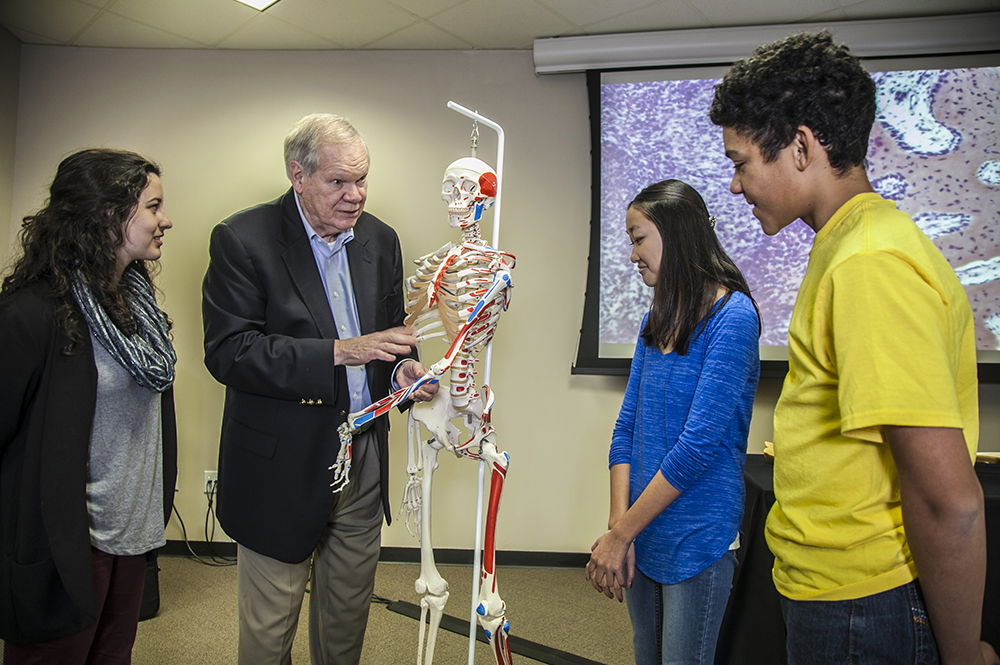 Registration for the 2019–2020 school year is now open and ready for you to secure your students' seats!
4. Answers for Kids
Join Ruth Carter and our museum staff for fun, interactive children's workshops that provide solid biblical answers to such timeless topics as dinosaurs, fossils, biblical history, and more.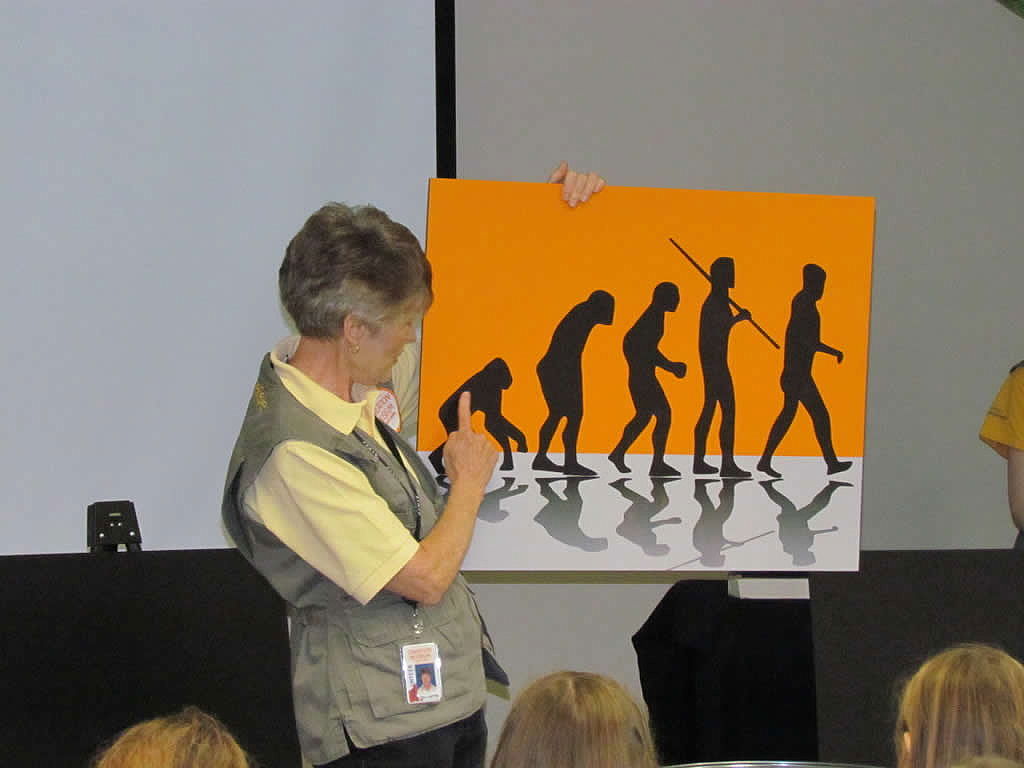 Ruth teaches all of our Answers for Kids workshops and the upcoming Explore Jr. for kids in kindergarten through fifth grade. She grew up in Africa where her parents were missionaries, and she coordinates the volunteer program at the Creation Museum with her husband, Dr. Steve Carter.
5. Astronomy Workshops
Learn how the skies proclaim God's handiwork with Dr. Danny Faulkner during our astronomy experiences at the museum. Throughout the various astronomy programs, you'll have the opportunity to observe sun spots and solar prominences, see how the stars change throughout the night and throughout the year, and so much more!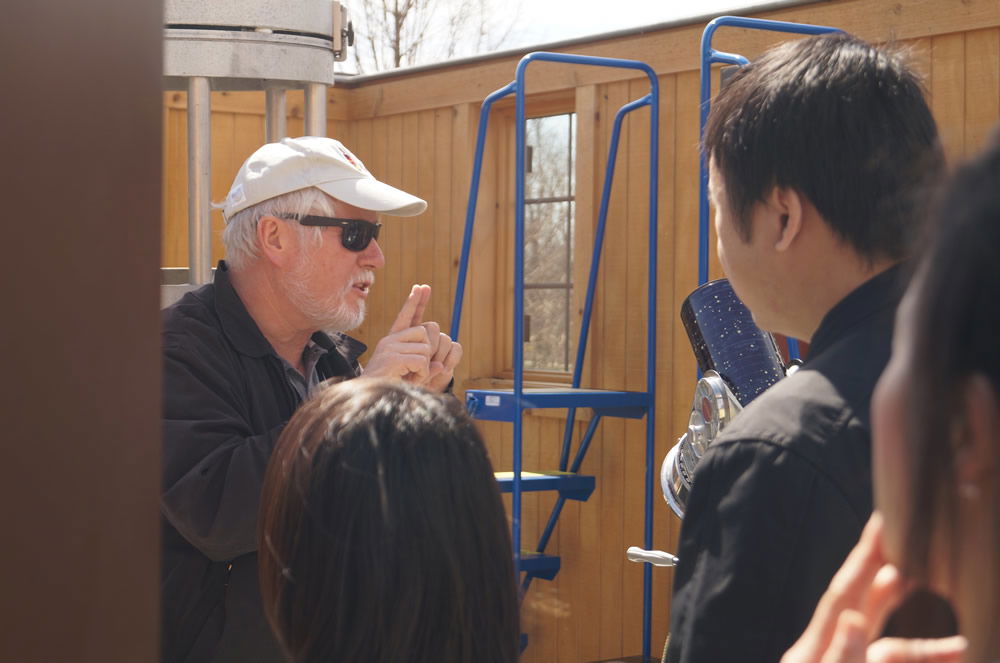 Dr. Faulkner earned graduate degrees in physics and astronomy and is distinguished professor emeritus at the University of South Carolina Lancaster, where he taught more than 26 years.
6. Discover the Truth
Your family can also take a closer look at the human body, the microscopic world in a drop of pond water, or the design of birds with anatomist Dr. David Menton during a visit to the Creation Museum. Dr. Menton's workshops cover a variety of topics:
Three Ways to Make an Ape-Man
Formed to Fly
Body of Evidence
The Hearing Ear and the Seeing Eye
And more!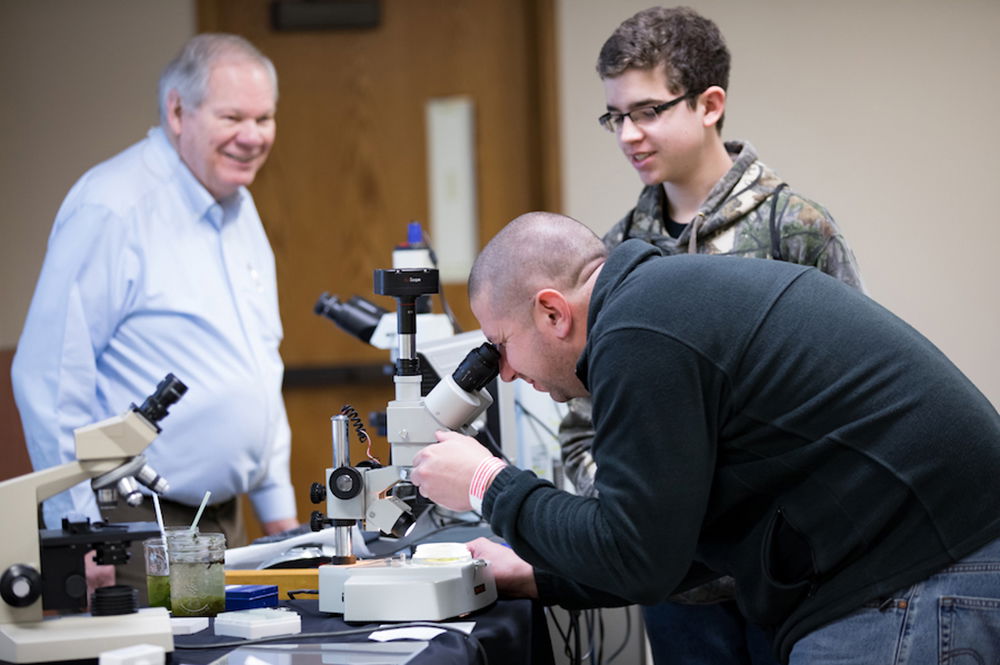 Through his years of teaching, Dr. Menton gained many anecdotal tidbits and stories and loves sharing his knowledge with guests. This workshop is recommended for 12 years old and up, but younger budding scientists will be able to learn a lot too.
7. Forensic Investigations
Dr. Jennifer Hall Rivera also leads Forensic Investigation, a series of six workshops at the museum exploring God's amazing design in fingerprints, DNA, and other forensic topics. Her experience in the field of forensic science includes employment in a crime scene unit, over a decade of teaching, journal publications, and numerous speaking events.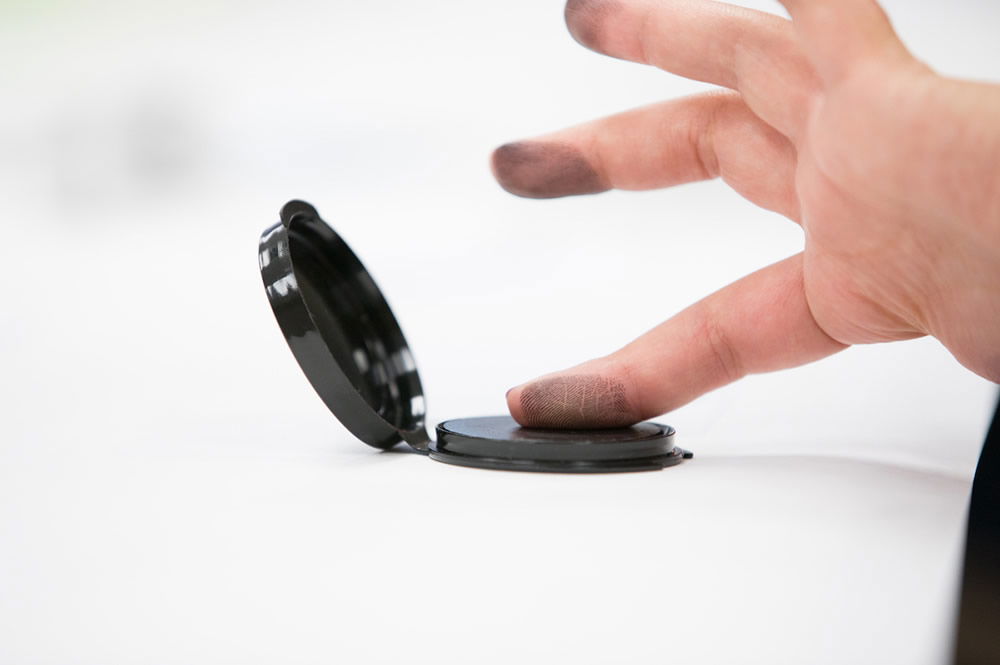 8. Learn More about Human Anatomy
Join Dr. Tommy Mitchell for our two new interactive programs focused on human anatomy. In Life Is in the Blood, learn more about the structure and function of red and white blood cells, how blood clots, and more. During Two Hearts in One, you'll explore the chambers of the heart, learn about heart murmurs, and discover a different kind of heart mentioned often in the Bible.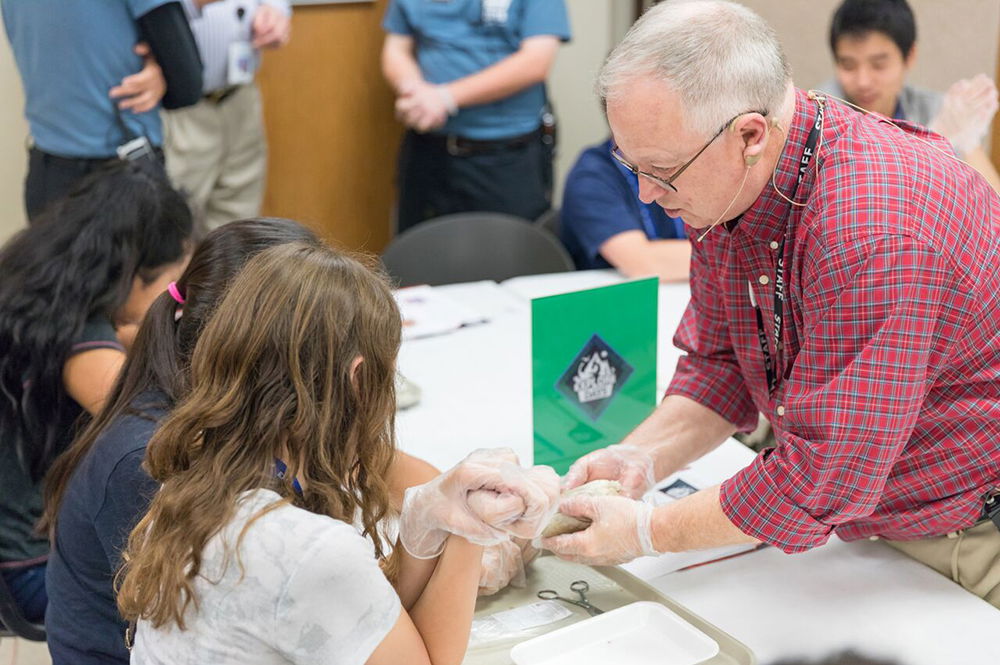 9. Let's Build Animal Enrichment!
Have you visited a zoo and wondered why there are toys in the animal exhibits? Toys contribute to the enrichment of the animal. Enrichment includes any item placed in an exhibit and any experience that encourages an animal to practice natural behaviors and be active in their exhibits.
Join our zoo team to learn how to study animal behavior from a biblical perspective and why we use enrichment in the zoo during Let's Build Animal Enrichment. Then you'll enjoy creating an enrichment item for the animals in Eden Animal Experience! Learn more about this opportunity in the video below.
10. Truths for Grandparents
Are you a grandparent? Join Dr. and Mrs. Stephen Carter to get equipped to answer your grandchildren's questions and encourage them to think biblically. Our free Truths for Grandparents series is designed to help you make the most of conversations with your grandkids.
We use important Creation Museum topics, such as fossils, ape-men, and Noah's Ark, to demonstrate that almost any conversation you have with your grandchildren can be turned into teachable moments of spiritual truth. Hear how Truth About Ape-Men for Grandparents impacted a former participant in the video below.
We always have a lot of programs happening at the museum, so sign up for our Creation Museum newsletter so you don't miss any of the fun! Just scroll to the bottom of our homepage, and enter your email address.
Be sure to visit our workshops page for more information and check the events calendar to see how you can enhance your visit to the Creation Museum. After your visit, share your favorite photos with us on Facebook, Instagram, and Twitter using #creationmuseum.