Fall is a busy time at the Creation Museum with five exciting events happening! Learn more about each of our upcoming events below, and then begin making your plans to join us.
Fossil Hunt
First on our event calendar this fall is our Fossil Hunt with Dr. Andrew Snelling on Saturday, September 22, 2018. Spend the day exploring rich fossil beds at Caesar Creek Lake in Warren County, Ohio, collecting fossils you can take home with you.
Our social media team recently chatted with Dr. Snelling about this unique event, and you can learn more about the Fossil Hunt in this video.
You can also read more about our Fossil Hunt in our blog, "Hunt for Fossils with Dr. Andrew Snelling."
Día Latino
Mark your calendar and start planning your visit to the Creation Museum on Sunday, September 30, 2018, for our sixth annual Día Latino. This event provides a special opportunity for Spanish-speaking guests to experience the museum in their language.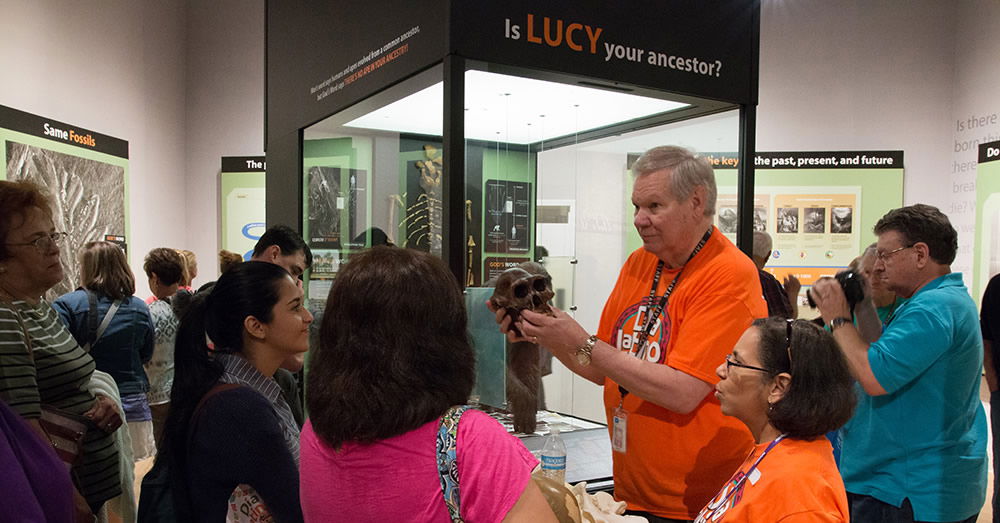 Bilingual interpreters will be placed throughout the museum to enhance the guest experience during Día Latino. Some presentations and workshops will be available in Spanish as well. We will will also host a special worship service on Sunday, September 30 at 9:30 a.m., featuring music from Jonathan and Sarah Jerez! Jonathan and Sarah will also perform a concert on Saturday, September 29 in Legacy Hall at 6:30 p.m.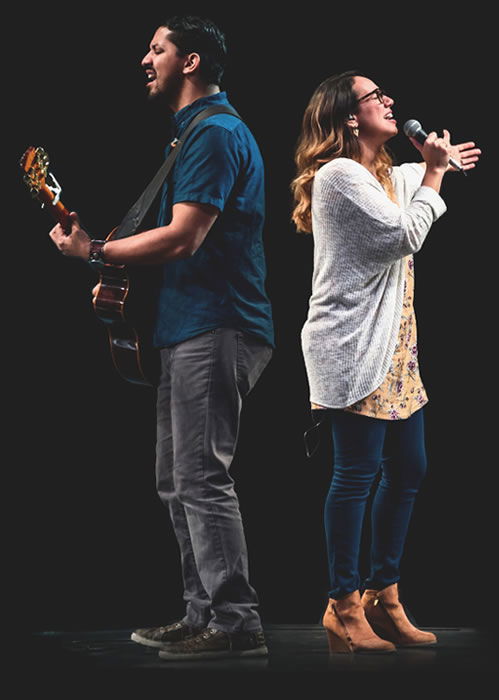 Make it a weekend in the Northern Kentucky area, and arrive a day early to experience this unique event at our sister attraction, the Ark Encounter, as well!
Do you have family or friends who might be interested in attending this year's Día Latino? Be sure to share our bilingual blog, "Experience the Creation Museum in Spanish at Día Latino 2018!" with them.
Fall Fun Day
Bring your family and friends to the Creation Museum on Saturday, October 13, 2018, for a day of fall festivities during our Fall Fun Day. Kids will love decorating pumpkins, rides, games, animal encounters, face painting, balloon twisting, and much more! Of course, a fall festival wouldn't be complete without a harvest of tasty autumn treats, such as caramel apples and cider.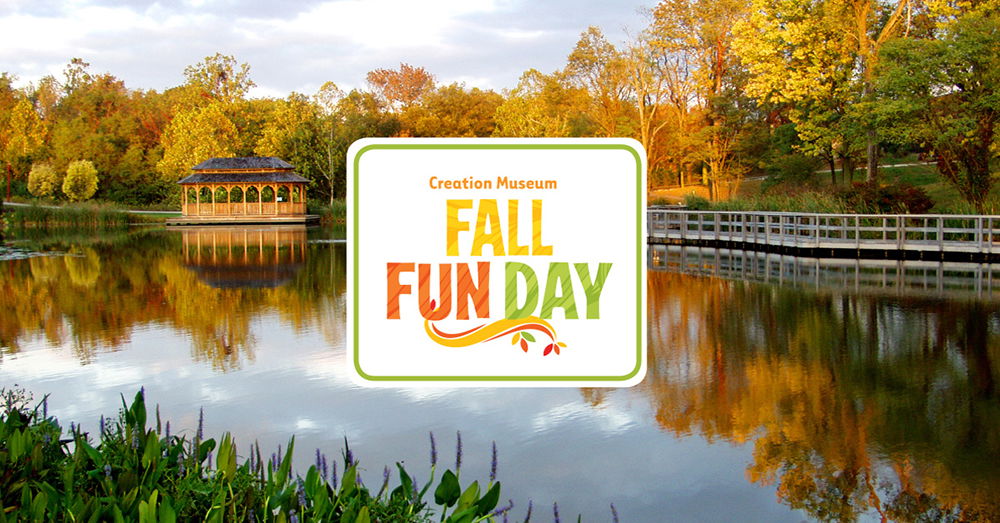 Deaf Day
On Sunday, October 14, 2018, the Creation Museum will host its ninth annual Deaf Day! New to this year's event at the museum will be a Deaf-led worship service on Sunday morning. Guests will join hundreds of other Deaf people in a service organized by one of the Creation Museum's long-time Deaf volunteers with help from multiple organizations.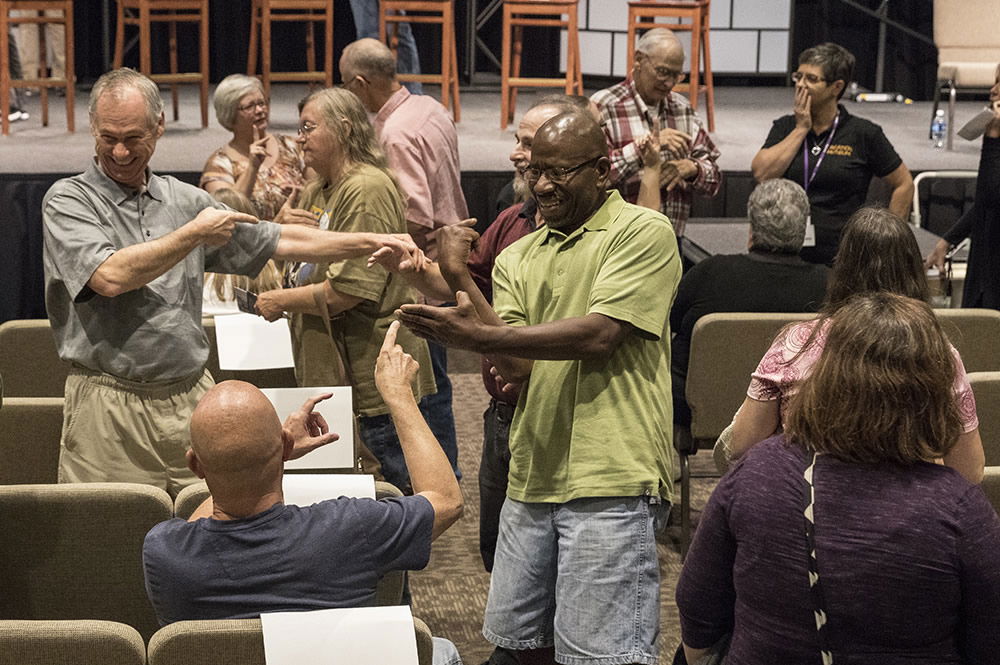 Deaf Day at the Ark Encounter will take place on Saturday, October 13, so don't miss this special event at the life-size Noah's ark. Calvin Farley will present his "The 7 C's of History" talk on the second floor of Emzara's restaurant, and ASL interpreters and Deaf volunteers will be available.
Already planning on coming to the Ark Encounter for Deaf Day? Have your Deaf Day t-shirt waiting for you at the event when you place your order before September 13!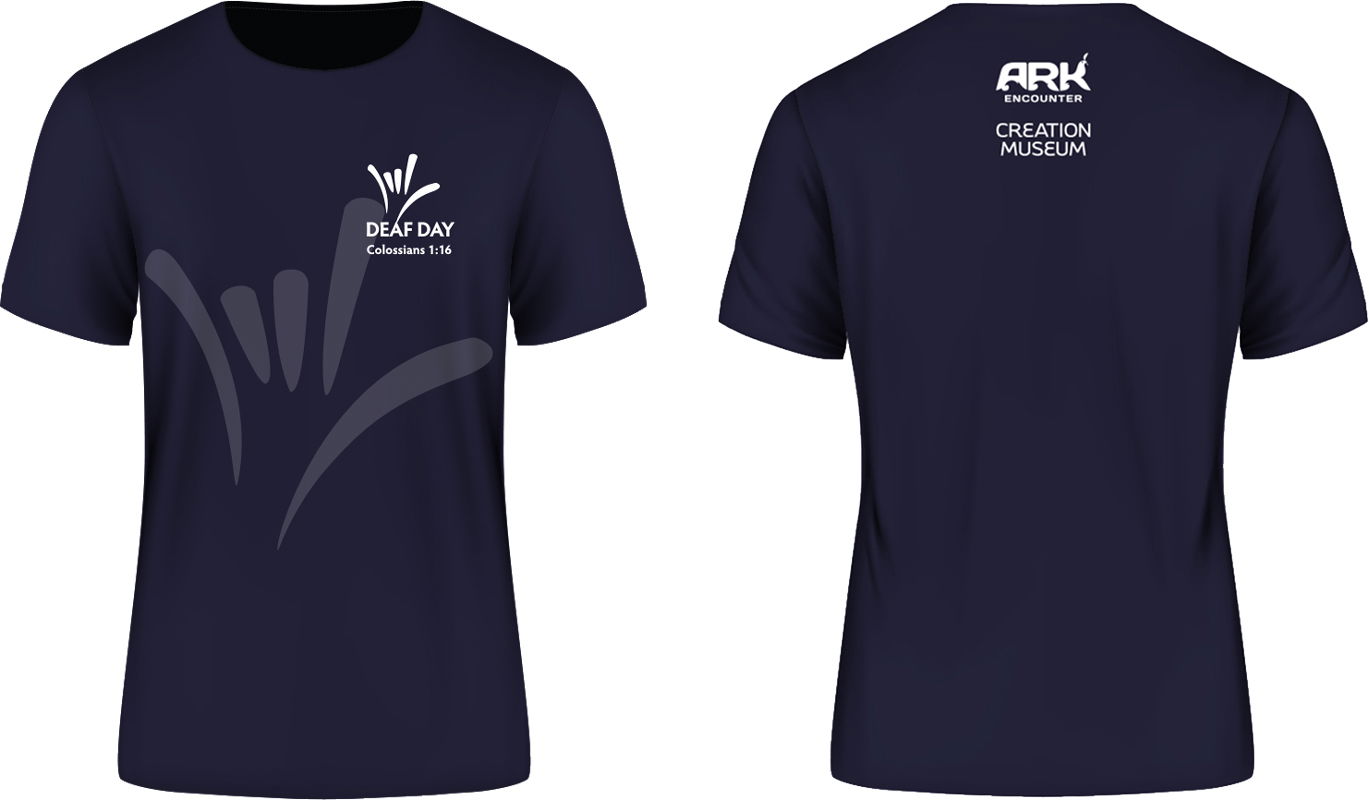 Creation College Expo
As your family begins to think about next year's high school graduation, we are here to help! The Creation Museum's annual Creation College Expo on November 2 and 3, 2018, will give you the opportunity to visit one-on-one with representatives from many of the nation's leading Christian colleges and universities.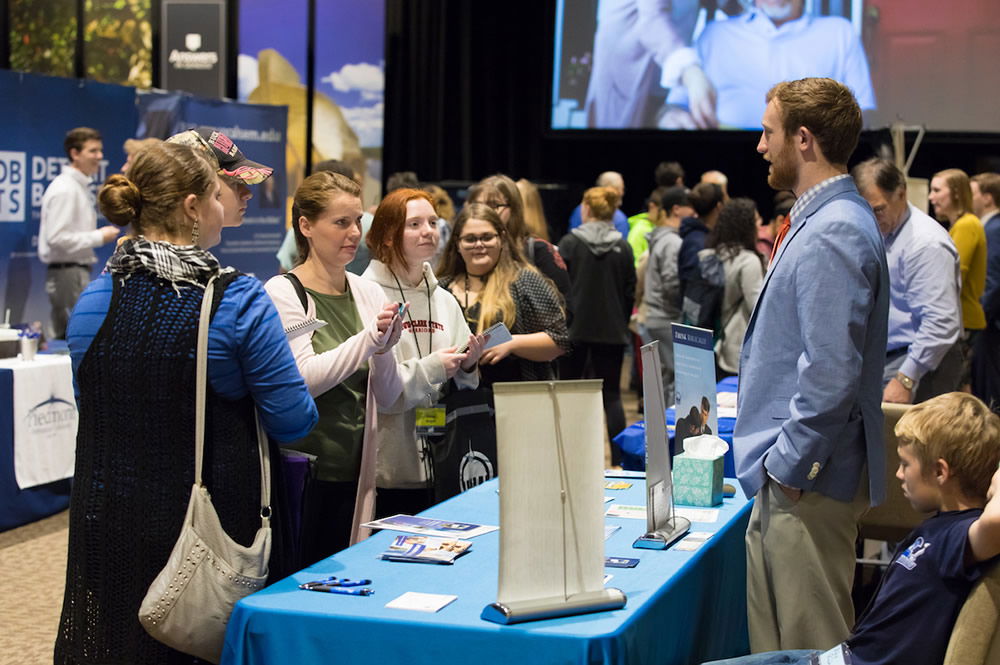 Save the Date!
Save the date for this year's ChristmasTown at the Museum November 23–December 23 and December 26–30, 2018! Stroll through the museum's botanical gardens amid the breathtaking display of thousands of multi-colored lights, and step back in time as you view a realistic recreation of the events surrounding the night of our Savior's birth.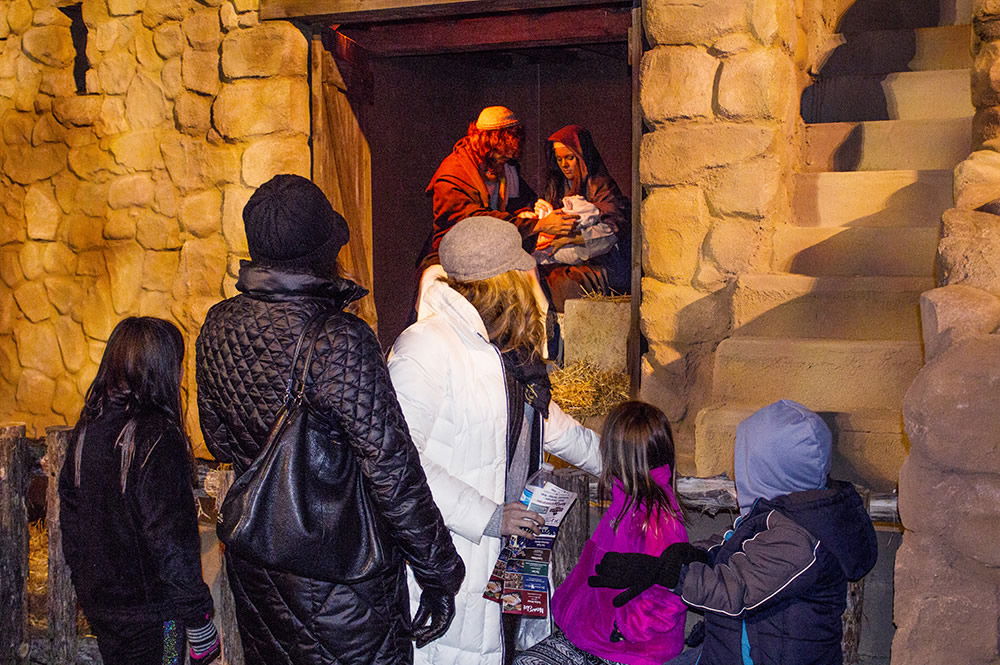 Continue celebrating this special time of the year with a trip to ChristmasTime at the Ark as well! New for this year's event will be a Glice® (synthetic ice) skating rink, where your family can glide across the "ice" whether it's a cold December or not!
Start planning your trip to the Creation Museum for these events today! After your visit, be sure to share your experience and photos with us on Facebook, Instagram, and Twitter using #creationmusem.