Are your kids asking tough questions? You can give them tangible answers about the Bible, dinosaurs, and Noah's Ark as you learn how to nurture your child's character and encourage a biblical identity next month during the Equipping Families to Stand conference.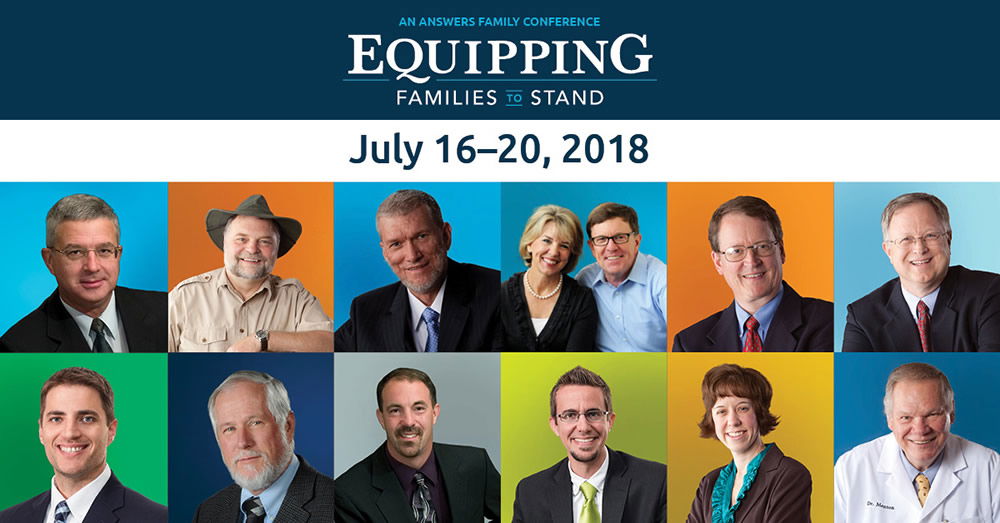 While they're learning and having fun, you'll get to hear from Ken Ham, Dennis and Barbara Rainey of FamilyLife, and a lineup of your favorite AiG creation apologetics speakers in Legacy Hall at the Creation Museum July 16–20, 2018.
Something for You
This unique conference combines apologetics and biblical teaching on many aspects within the family, and it has something for everyone in your family. In addition to several breakout sessions, you'll hear keynote presentations on the following topics:
What Every Child Needs in a Mom and Dad
Equipping Your Child in the Most Important Relationships in Life
Developing Your Child's Character
Giving Your Child a Biblical Identity (Sexual and Spiritual) and Releasing Your Child for His Mission
And more!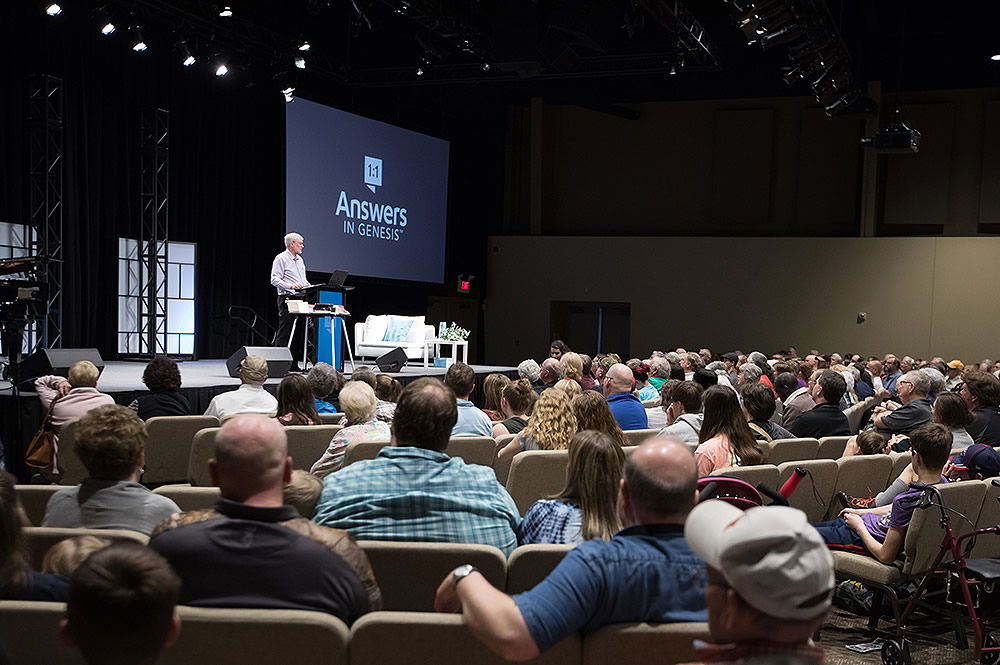 At this unique conference, guest keynote speakers Dennis and Barbara Rainey of FamilyLife will join Ken Ham and a variety of AiG speakers. Keynote presentations at this event will also feature AiG's Dr. Andrew Snelling, Dr. Nathaniel Jeanson, and Bodie Hodge. Breakout sessions will feature popular AiG speakers including Dr. Georgia Purdom, Dr. Danny Faulkner, Dr. Tommy Mitchell, and more!
Something for Your Kids
Your teens will enjoy talks designed just for them, and your kids in kindergarten through sixth grade will participate in the 2018 Answers VBS program, Time Lab. They also will enjoy special behind-the-scenes Eden Zoo programs, live animal shows, and even a dinosaur-sculpting workshop with Buddy Davis.
Our social media team recently met up with Buddy to learn more about the dinosaur-sculpting program. Check out the video below to see what your kids will experience.
Something for Your Family
When you register for Equipping Families to Stand, registration includes a complimentary seven-day pass to the Creation Museum and our sister attraction, the Ark Encounter, so you can visit as many times as you would like during your free time each day!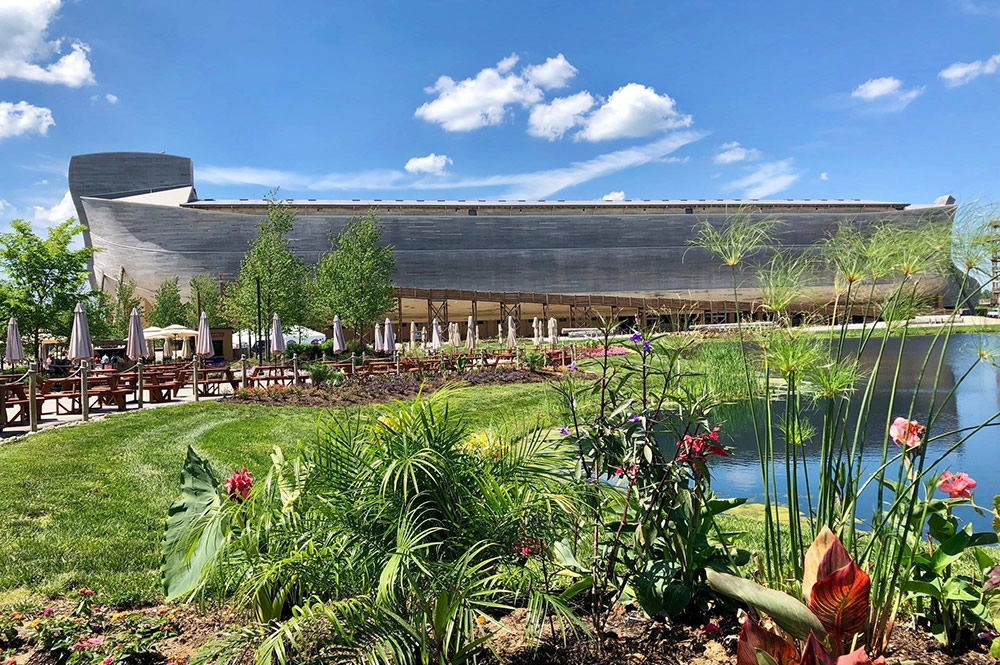 In addition to two Buddy Davis concerts, your family will enjoy a screening of the feature film Like Arrows. This film approaches parenting from a biblical perspective and encourages you to think about the legacy you're leaving for the next generation. Watch the trailer below.
If you haven't already done so, register your family to join us for Equipping Families to Stand. It will certainly be a conference your family won't soon forget!