In January, we introduced our new Explore Days at the Creation Museum. Each Explore Day includes a full day of workshops that focus on exploratory science learning from a biblical worldview. Every workshop is designed to enhance your child's understanding through hands-on application, visual presentations, and critical thinking.
Our Explore Day for the month of May focuses on the field of botany. Answers in Genesis staff writer Avery Foley recently had the opportunity to participate in a plant dissection and learned more about plant anatomy with the Creation Museum's education specialist Jennifer Rivera. Get an inside look at our Explore Day below, and find out more about how your child can enjoy our Explore 5-Day Summer Camp at the Creation Museum this year.
Explore Botany Inside Look
Join Avery and Jennifer for a sneak peek at what your child can expect when they join us for Explore Day Botany or our Explore 5-Day Summer Camp. As you'll see, these workshops are very hands-on and packed with science and biblical worldview teaching. In this video, Avery and Jennifer dissect and identify parts of a lily and check out the stoma from different leaves.
Does your child love nature, plants, and science? While this month's Explore Day Botany is sold out, be sure to mark your calendar for your next opportunity on Wednesday, October 3, 2018. You can even register today!
Summer Camp with Botany
Think your child would be interested in learning about botany along with forensics, the human body, astronomy, and zoology? If so, our Explore 5-Day Summer Camp that runs from July 23–27, 2018, is for them!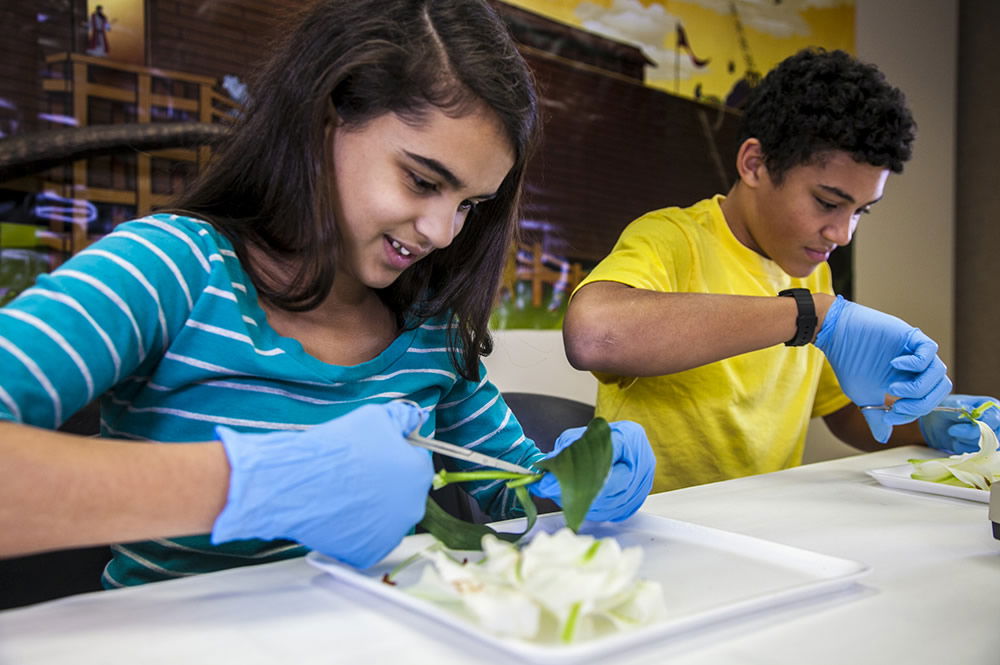 Campers in fourth grade through high school will experience 20 hands-on science workshops—all with a distinctly biblical worldview. The camp includes four daily science workshops, one overnight adventure in the Creation Museum, archery tag, and more! Our Explore programs fill up fast, so register today to make sure your child won't miss this unique opportunity! (Registration for the July camp closes June 27.)