We had at least 517 reasons to be thankful on October 14, 2017—another successful Creation Museum Deaf Day! We welcomed 480 Deaf guests and family members, 36 volunteers, and 1 amazing God, which made for a tremendous day at the museum! We praise the Lord for more than doubling our numbers this year compared to Deaf Day 2016. Here are some highlights from this year's event, and details about our special Deaf Night at ChristmasTown.
Two Successful Deaf Days
It was a fantastic day of fellowship for Deaf Christians. They came together from over 15 different states to view the beautiful museum exhibits and see Deaf presenter Calvin Farley teach about dinosaurs and the Bible.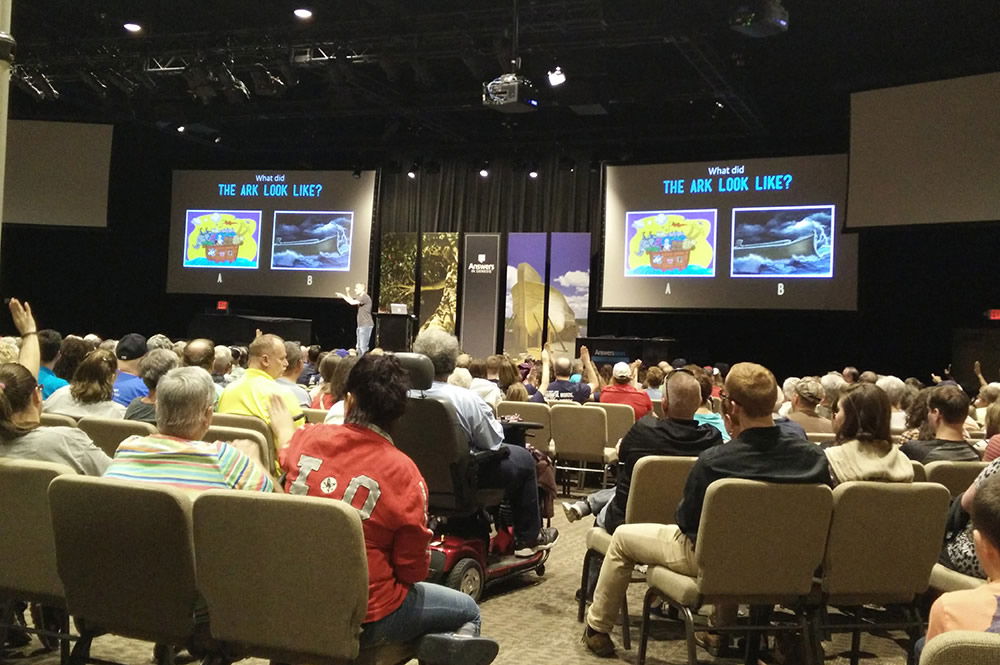 The next day we were pleasantly surprised to welcome 576 Deaf guests and family members for the Ark Encounter's second Deaf Day! Many of the same volunteers also worked diligently on Sunday providing sign language interpretation and information to the many Deaf guests.
Mark Your Calendar for Deaf Night at ChristmasTown
Deaf Night at the Creation Museum's ChristmasTown is rapidly approaching. We will host Deaf Night during this special event on Saturday, December 16, 2017! We will have interpreters available for the night's activities so our Deaf guests will be able to experience the events that surrounded Christ's birth! ChristmasTown begins at 5 p.m. and is a free event. (A parking fee of $5 for cars or $10 for oversized vehicles applies.) See the event page for more ChristmasTown details.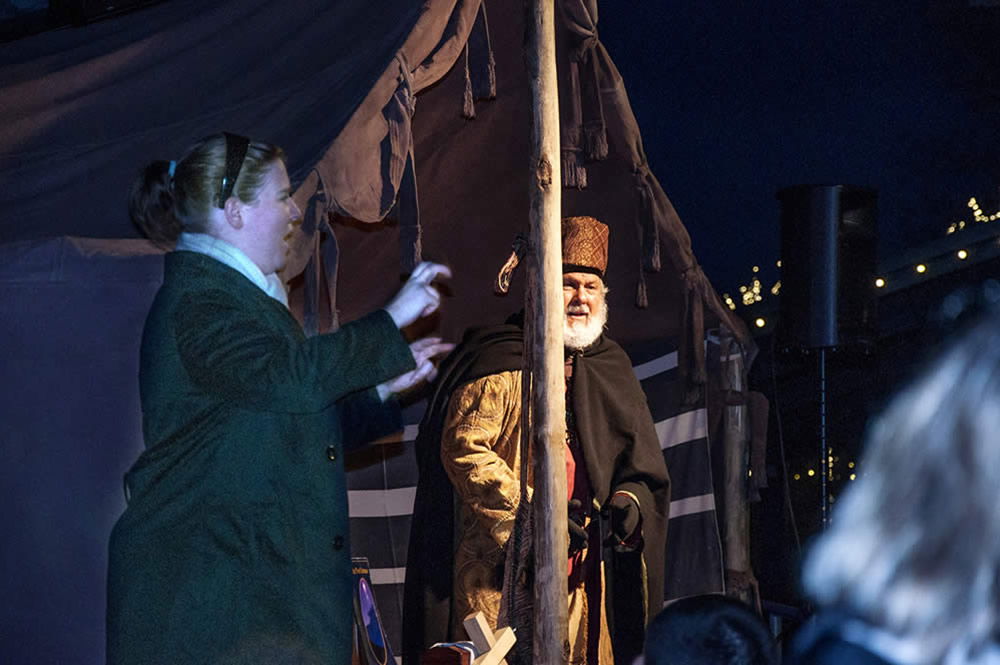 Calling ASL Volunteers
While this growth is very exciting, we learned much over the two-day event. One of the many lessons we learned is that we need more volunteers with advanced ASL skills to help serve so many guests. Secondly, we greatly need interpreters and/or Support Service Providers with tactile skills. We had more guests who are Deaf/Blind this year than ever before, and we would like to be more prepared to assist them in the future. If you would like to volunteer for future events, please learn more on the volunteer page from our parent ministry, Answers in Genesis.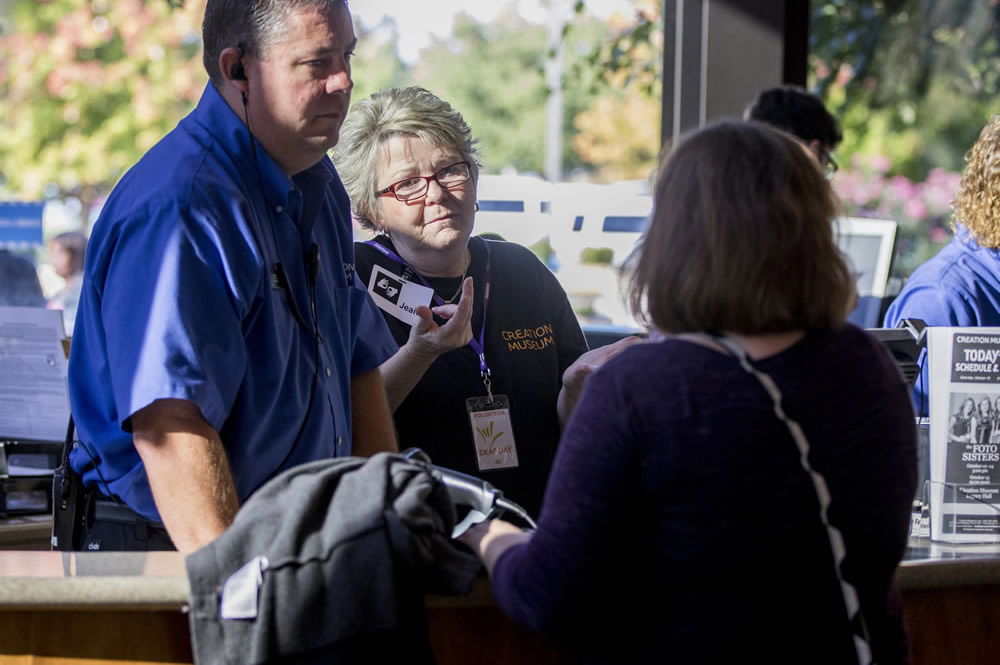 Start planning your trip to join us for this year's ChristmasTown, and invite your Deaf friends to visit with us for Deaf Night. Share your photos with us on Facebook, Instagram, and Twitter using #creationmuseum.