Do you have a high school student who is beginning to explore options for after graduation? If so, your family will want to join us at the Creation Museum for the seventh annual Creation College Expo November 3–4, 2017.
This event will give you the unique opportunity to visit one-on-one with representatives from many of the nation's leading Christian colleges and universities. All of the institutions in attendance have signed our Tenets of Creation and hold to a literal six-day creation and a young earth.
As of July 31, we have 13 Christian colleges that will be attending. Our parent ministry, Answers in Genesis, has many board members and staff who attended the schools represented at the College Expo. Learn more about their experience below.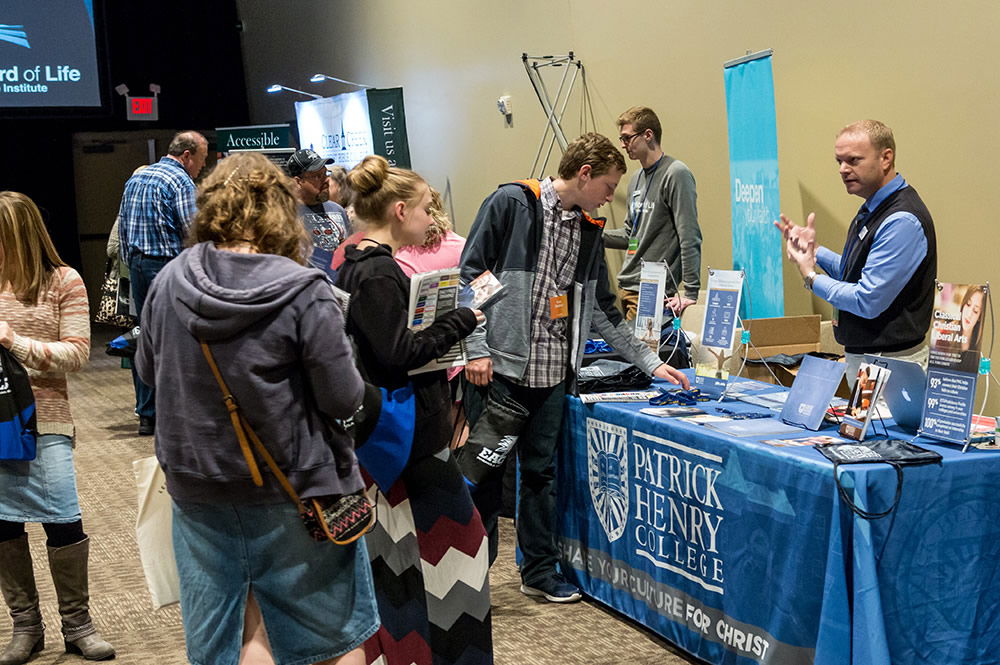 Bob Jones University
"Starting my college education at a secular university and receiving all of my pre-college education in public school, I felt the need to be grounded in the authority of the Bible. I was also looking for a place that offered computer science. God led me to BJU, having never heard of it until my pastor recommended it.
"I found the professors cared for me and offered me godly, Bible-centered advice. The classes were academically challenging, preparing me well for graduate school. Daily chapel and Bible classes engaged my heart in the things of the Lord. I was encouraged to participate weekly in school-organized gospel outreach opportunities, which strengthened my faith. It was there God confirmed he wanted me to pursue some type of full-time Christian ministry."
—Dan Wooster (Camp Infinity director and AiG board member)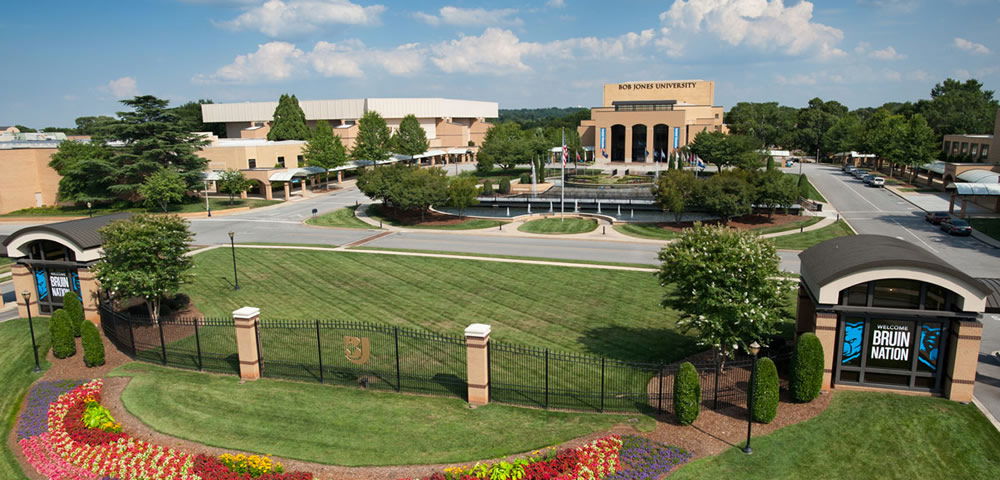 Cedarville University
"It's been nearly 25 years since I graduated from Cedarville University. Unlike so many other Christian institutions of higher education, Cedarville continues to stand on the truthfulness and authority of God's Word from the very first verse.
"One of the things that always impressed me about Cedarville was the professors' investment in students both academically and spiritually. They took my love for the Lord and for science and showed me how to use those talents to serve the Lord. Last year, AiG received a warm and enthusiastic welcome at the creation conference sponsored by Cedarville. I have never seen materials sell so quickly and never witnessed such a long back-order list! Students and faculty alike desire to stand boldly and defend well God's Word beginning in Genesis."
—Dr. Georgia Purdom (molecular geneticist and AiG speaker, author, and researcher)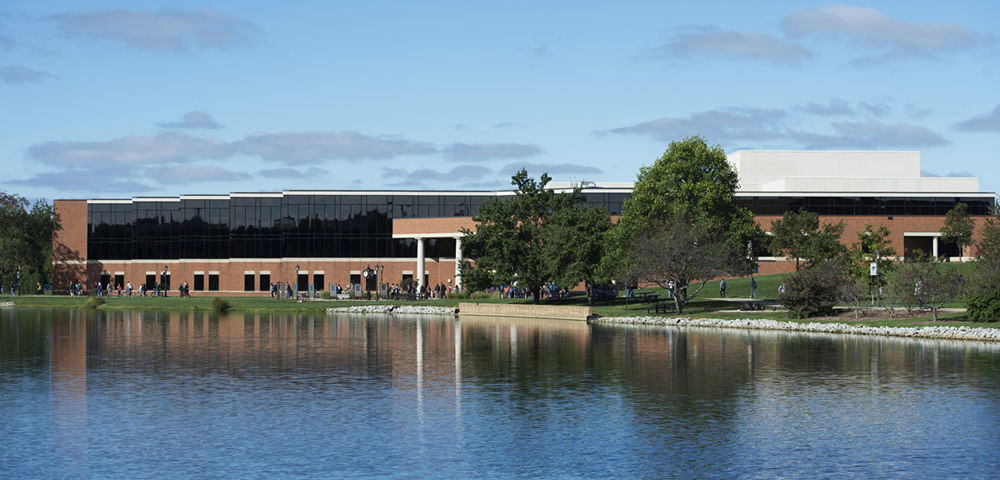 Pensacola Christian College
"I was drawn to PCC largely because of the affordable tuition rate, but I quickly found that the quality of the courses and facilities was far beyond what I had seen at other colleges. From math and English to graphic design and computer programming, the quality of the courses has been invaluable in my career.
"But what made all of these courses even better was the fact that they were taught from a distinctly Christian perspective. The firm biblical foundation of all the courses was crucial to my growth academically, professionally, and spiritually."
—Eric Higdon (AiG web developer)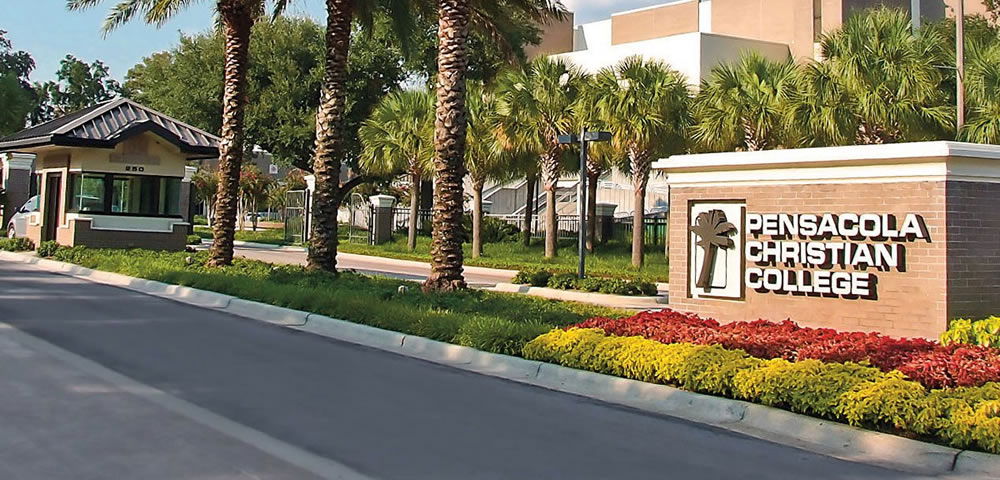 Special Sessions
In addition to meeting with college representatives from around the country, you can also enjoy special sessions with AiG's Bryan Osborne and Bodie Hodge. The presentations will focus on the creation vs. evolution debate and will answer the question, "Did it really take millions of years?"
What to Look for
During last year's event, our social media team spoke with Dr. Georgia Purdom. Watch the video below to hear Dr. Purdom's advice on what to look for when choosing the institution and major that are right for you. She also shares some helpful resources for your search.
Free Event With Additional Perks
The College Expo is a free event. All registered students will receive complimentary tickets to the Creation Museum and the opportunity to win a $500 scholarship. Parents or chaperones accompanying their student will get a museum discount. Students and their families will also receive 20% off admission to our sister attraction, the Ark Encounter.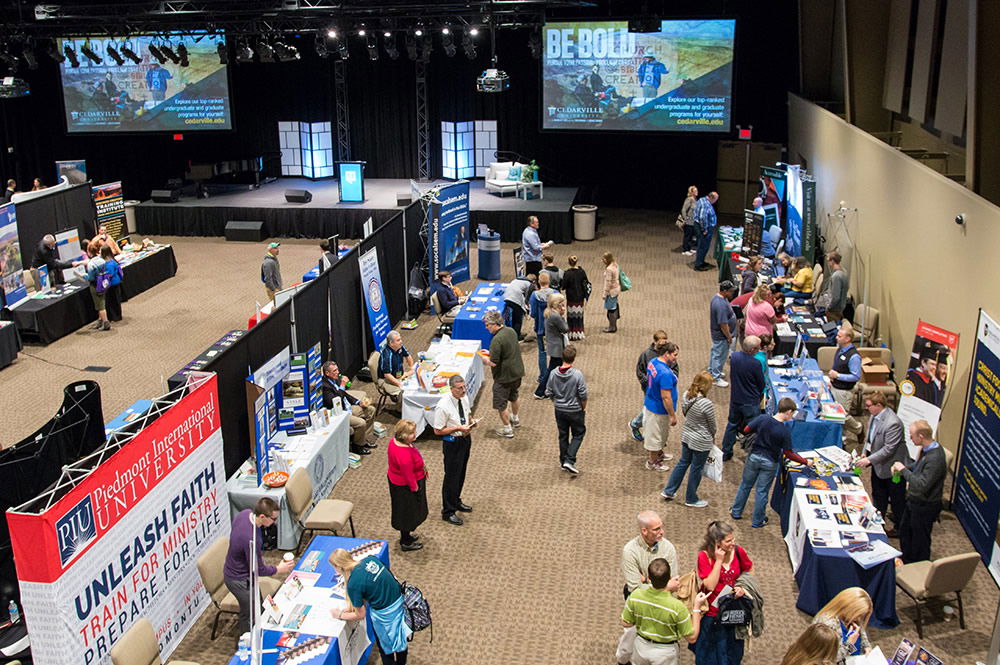 Each day of the College Expo is identical, so you won't have to worry about attending both days. While the event is free, we ask that you help us prepare for your arrival by registering at CreationCollegeExpo.com. Start planning your trip today!