On October 14, 2017, the Creation Museum will host the ninth annual Raptor Run 5K. Whether you are an avid runner or a casual walker, this event is fun for the whole family.
Our inflatable T-rex recently heard about the Raptor Run and wanted to show you how to prepare for this year's event! Maybe you can pick up some tips along the way. (Please note: While running the race in a dinosaur costume might be fun, any form of costume or mask may not be worn by guests over the age of 10.)
Stretches
Whether you are planning to walk or run in the Raptor Run, be sure to stretch before the start. We hope stretching is easier for you than it was for him!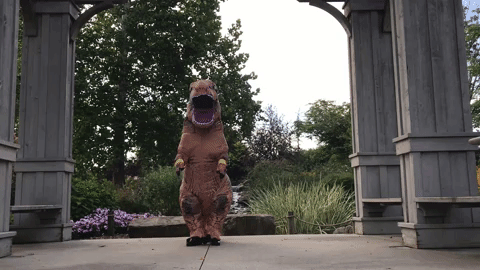 Cardio Exercise
Before he started running, our T-rex got his blood pumping with some pushups and jumping jacks.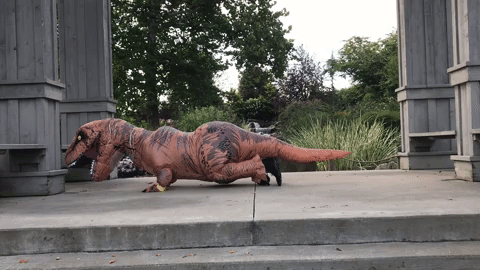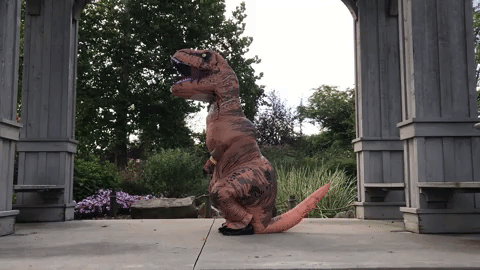 Taking Breaks
Be careful not to overdo your training. Our T-rex took breaks on several occasions during his training sessions!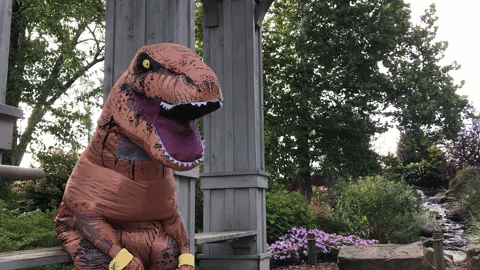 Practice Run
Our T-rex tried to take a few laps around the gardens to prepare for the Raptor Run.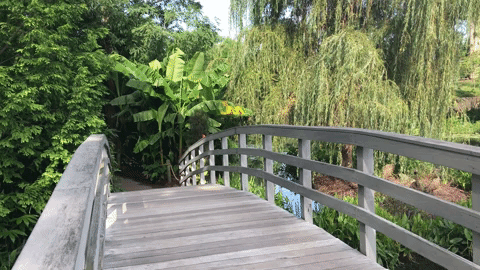 Help from Friends
We don't think our T-rex is going to be ready for this year's Raptor Run, but we're confident that you will be! Check out what happened during his last training run with a friend.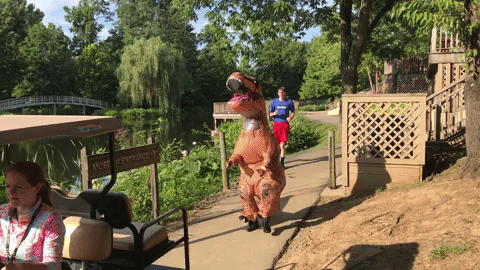 Register Today!
Register by September 15 to save $5 on your registration fee by entering the code on the registration pageduring checkout. All participants will receive a unique T-shirt and a voucher for admission to the Creation Museum, and prizes will be awarded to the top male and female finisher as well as first and second place in each age/gender category (14 and under, 15–19, 20–29, 30–39, 40–49, 50–59, and 60+).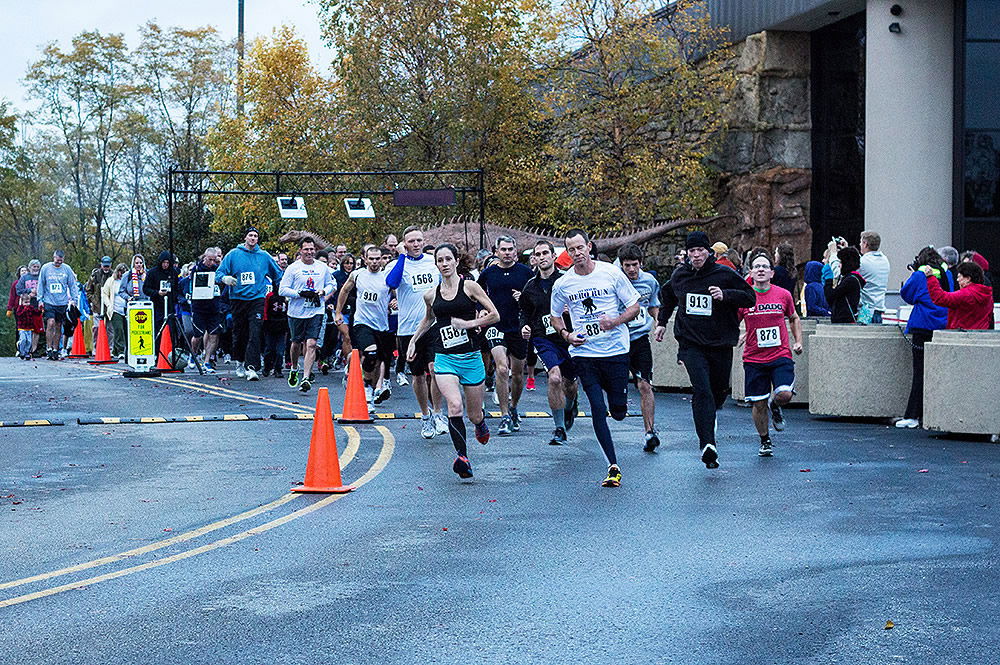 Start planning to join us for this year's Raptor Run 5K on October 14! For more information, please visit the event page. After the race, share your favorite photos with us on Facebook, Instagram, and Twitter using #creationmuseum.