As August approaches, parents and kids are starting to think about the new school year. As your children prepare to head back to school, a trip to the Creation Museum will equip them to effectively defend their faith.
Whether your children are in public, private, or homeschool, we have many exhibits, presentations, special programs, and workshops that will provide a solid biblical foundation to start the academic year. Here are four school subjects they can learn about at the Creation Museum and information about an upcoming event you won't want to miss if you have a son or daughter preparing for college!
Astronomy
If you are interested in learning more about the stars and our universe, we encourage you to join Dr. Danny Faulkner for one of his workshops or a guided tour. You'll be able to observe sun spots and solar prominences as Dr. Faulkner describes the sun and its activity through his Sun Spotting workshop.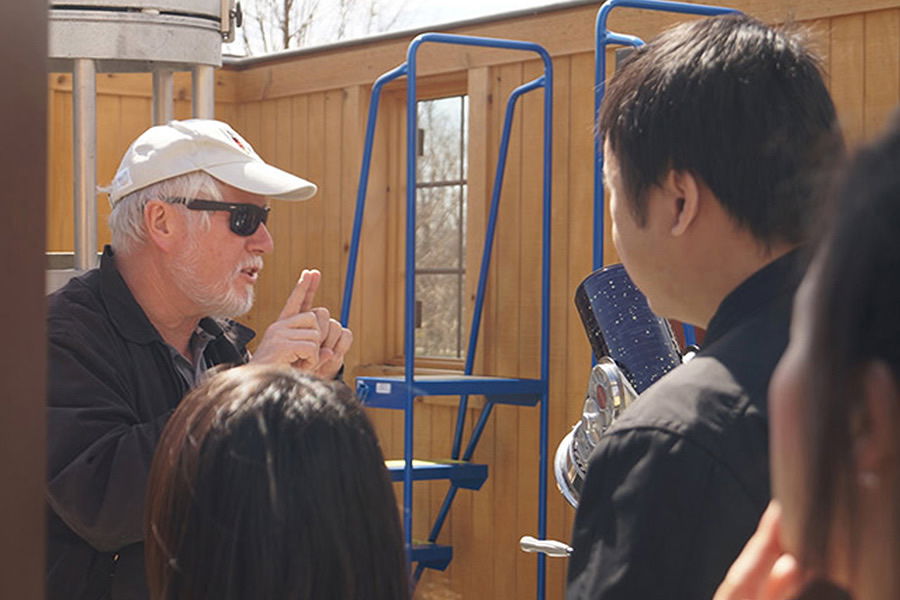 In The Heavens Declare Tour, you'll learn about our historic planetarium projector, which was used to train NASA's Mercury astronauts. Dr. Faulkner will also provide a detailed explanation of the museum's meteorite collection and a close-up look at the Johnson Observatory.
Find out more about additional learning opportunities for this subject in our blog "Learn about Astronomy Through a Biblical Lens."
Biology
We have many exhibits and events for guests interested in biology. Take a closer look at the human body, the microscopic world in a drop of pond water, or the design of birds with Dr. David Menton's Discover the Truth workshops. These interactive workshops provide hands-on learning opportunities for your family.
You can also take a closer look at some of the life science principles behind our exhibits during the Life Science Tour with Dr. Menton.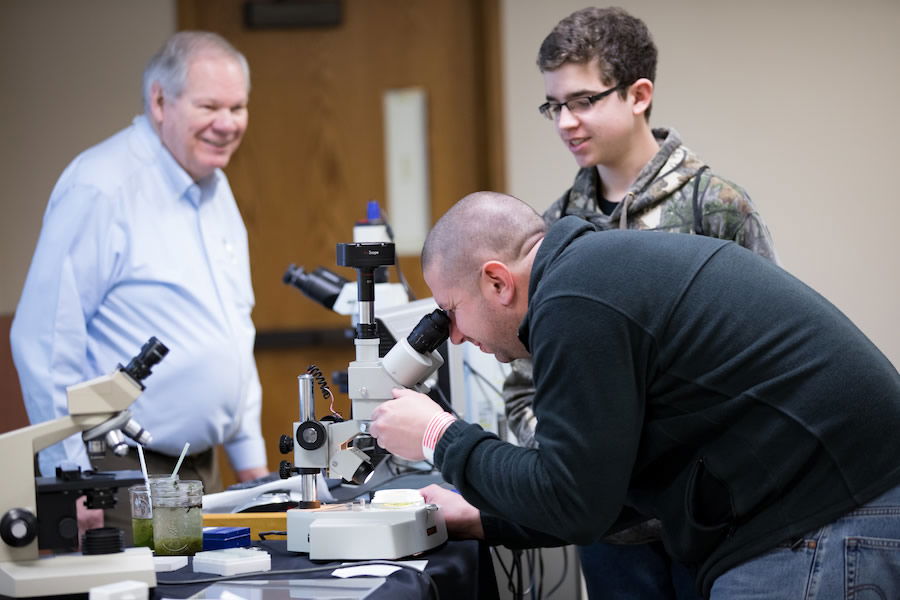 Geology
After you make your way through the Ark Construction and Voyage of the Ark exhibits inside the museum's walkthrough, you will enter the Flood Geology exhibit. Here in numerous videos and displays, modern science explains how the biblical Flood destroyed and reshaped the earth. You will also see a model that shows how Mount St. Helens and the Grand Canyon confirm the Flood account.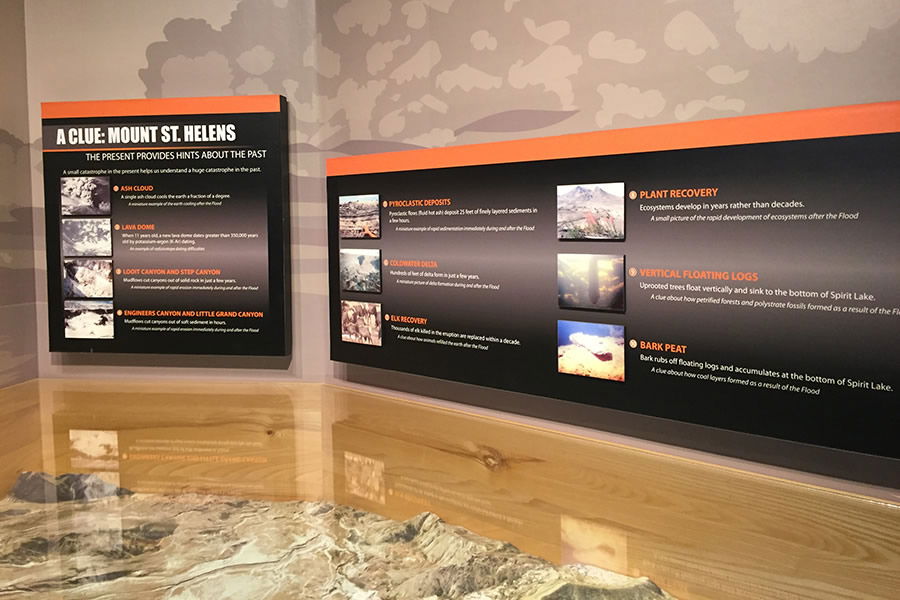 You can also head out to the botanical gardens and enjoy an interactive learning opportunity at the Cedarville University Mining Company Sluice. Here your family will enjoy a gem-panning experience. The Bible tells us God created the earth in six days, and we see evidence of a young earth and global Flood in rocks and minerals.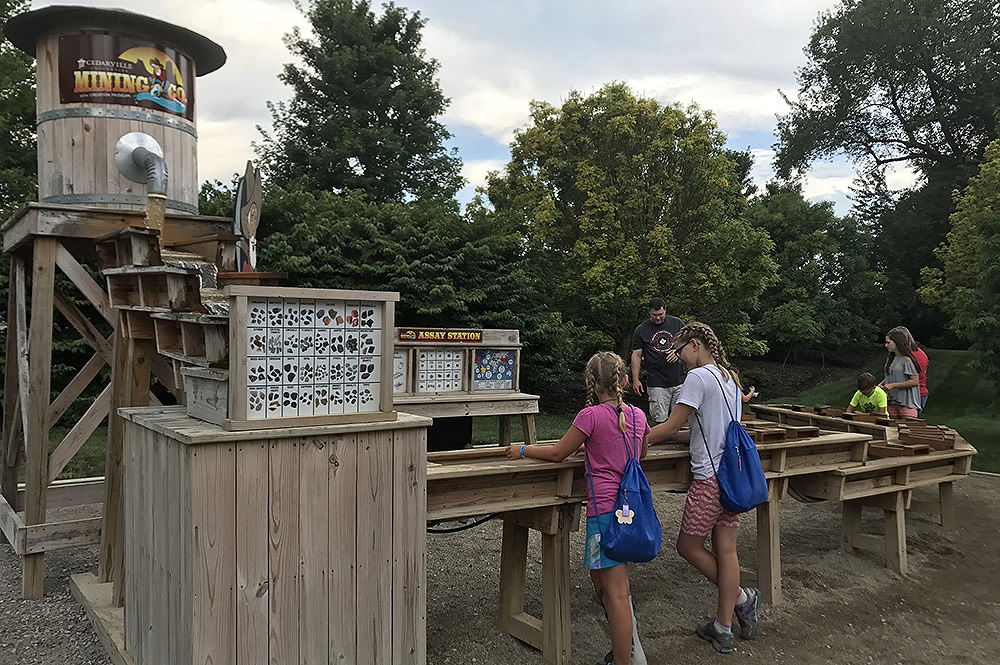 If you're looking for a unique opportunity to find your own fossils, your family might want to join Dr. Andrew Snelling on our Fossil Hunt on October 7. This is a special one-day excursion to one of the most popular fossil-hunting locations in the region. This exciting hands-on experience includes special geology presentations and personal instruction from Dr. Snelling.
History
Learn more about history from a biblical perspective as you walk through the museum's exhibits. From our Starting Points room to our newest exhibit, Christ, Cross, and Consummation, explore the history of the world using God's Word as your guide.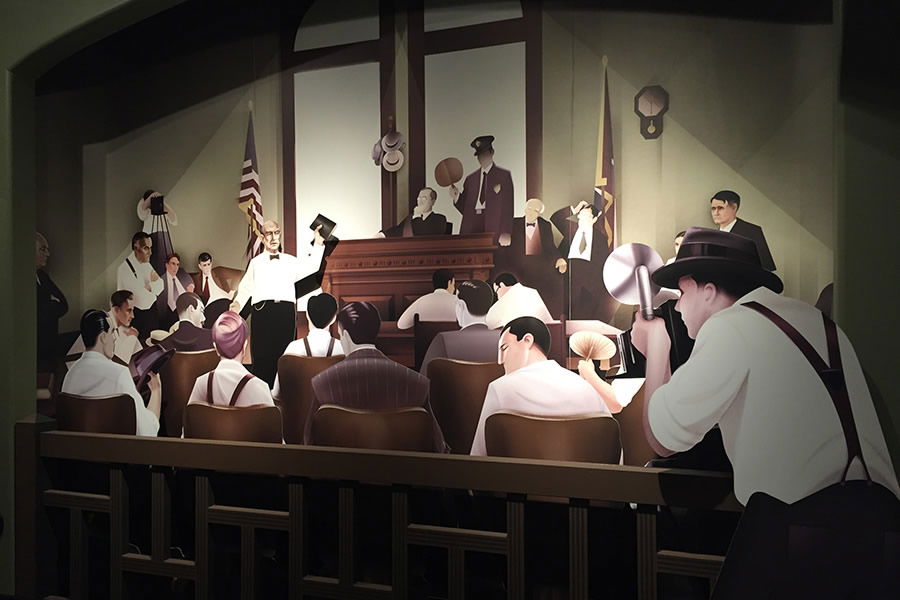 2017 College Expo
As your family begins to think about next year's high school graduation, we are here to help! If you are looking for a school with a solid biblical foundation, we want to equip you with the information to make the right choice as you explore your available options.

The Creation Museum's annual College Expo on November 3 and 4, 2017, will give you the opportunity to visit one-on-one with representatives from many of the nation's leading Christian colleges and universities. All of the institutions in attendance have signed our Tenets of Creation and hold to a literal six-day creation and a young earth.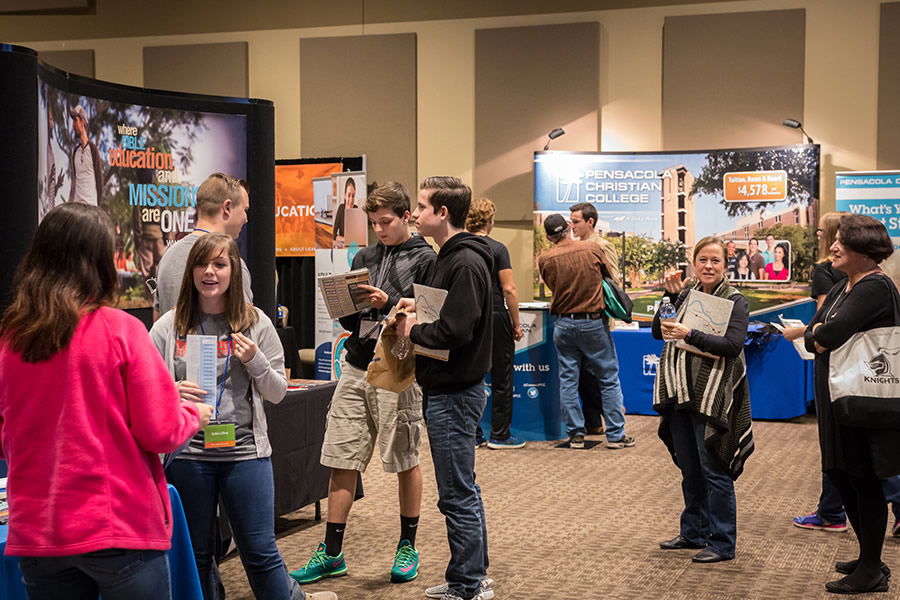 The Expo is a free event, and all registered students will receive complimentary tickets to the Creation Museum and the chance to win a $500 scholarship. Each day is identical, giving you the opportunity to choose which day works best for your family without missing a session.
Plan your trip to the Creation Museum today to help your children prepare for the new school year! When you plan your trip, be sure to check the events calendar so you don't miss out on these unique learning opportunities.