The Creation Museum features many dinosaurs as you walk through the museum's state-of-the-art exhibits and the botanical gardens. Have you ever wondered what it takes to keep all of our dinosaurs clean? Our housekeeping staff works hard to leave a positive impression on our guests, and that includes keeping the dinosaurs dust free.
So how do you clean a dinosaur? The process might not be as easy you think. Here's how our housekeeping staff keeps the Creation Museum's dinosaurs clean!
Climbing Ladders
Since our lifelike dinosaurs are built to scale, with some of them located above our guests' heads, our housekeeping team needs a little help to reach the dinos. They have to climb a ladder to reach the dinosaurs.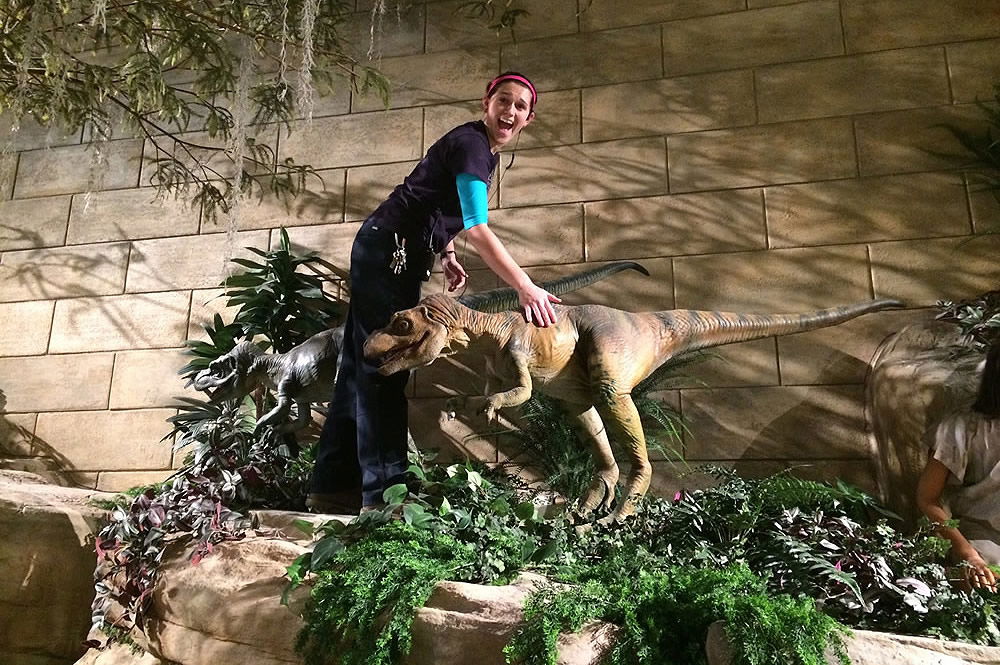 Blowing Off Dust
Housekeeping uses a vacuum blower to clean a lot of the dust from our dinosaurs. The vacuum blower helps to speed up the cleaning process by removing dust buildup that might get missed on these huge creatures.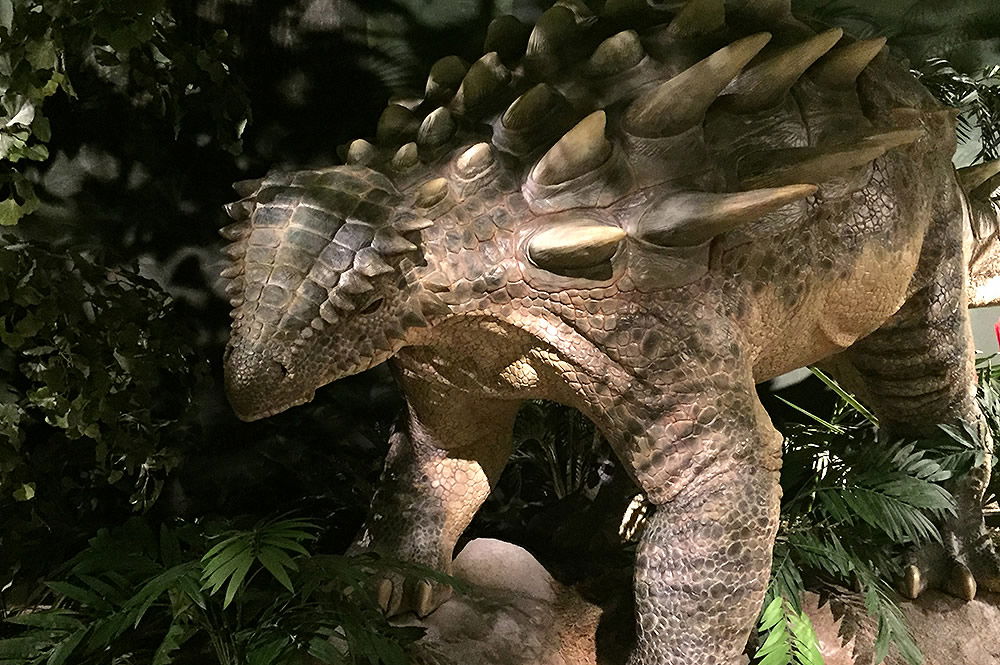 Spot Checking
The cleaning doesn't stop after the vacuum however! Housekeeping follows the previous step with soft cloths and dusters. This helps to get the rest of the dust off our dinosaurs and allows the staff to reach places that the vacuum might not be able to reach.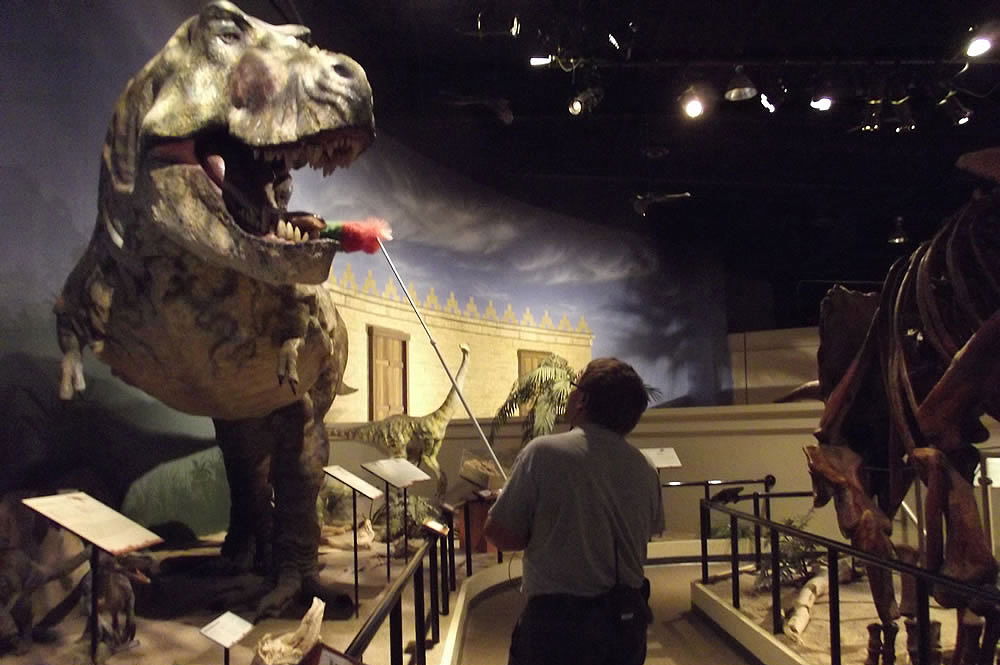 Watch Your Step
Our housekeeping staff has to be very careful not to bump into the dinosaurs and cause damage. Our artists spent a lot of time bringing each exhibit to life, so each step is carefully taken to ensure the safety of our staff members and each piece of our exhibits!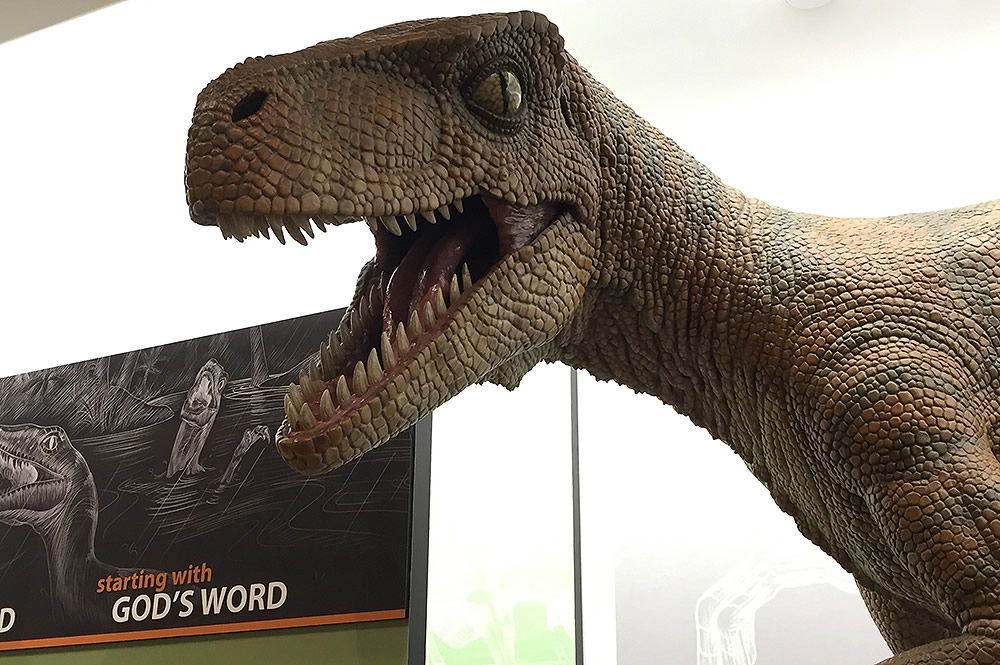 Proper Training
The process for cleaning our dinosaurs isn't as simple as it may seem! In order to make sure that each dinosaur, animal, human figure, and diorama is taken care of properly, our staff members must undergo proper training with our artists.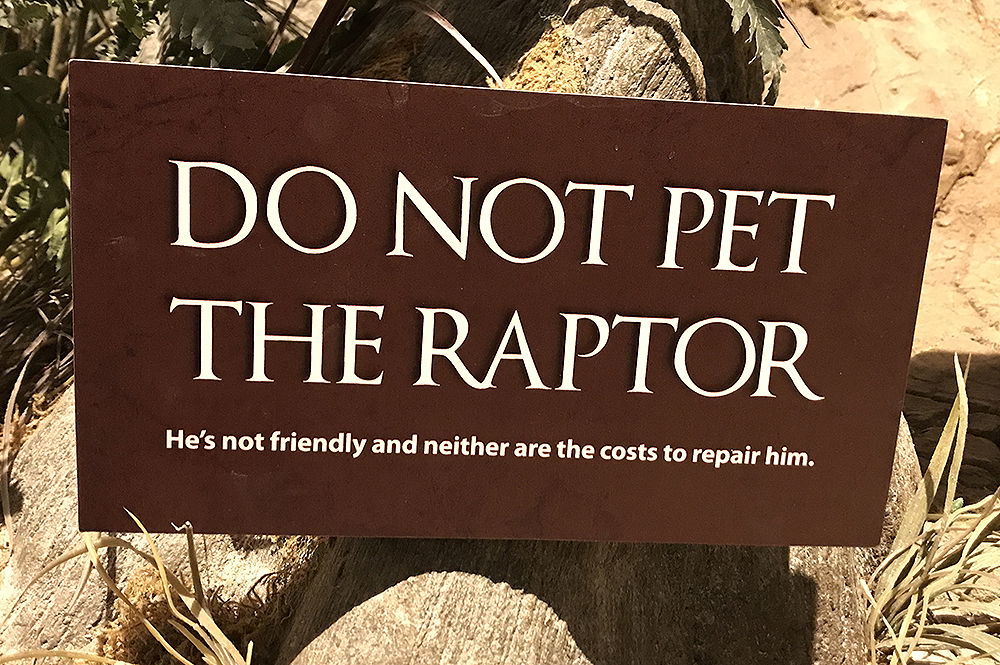 If the idea of keeping our dinosaurs and the Creation Museum clean sounds interesting to you, consider joining our housekeeping team! We are always looking for energetic, enthusiastic, and passionate people who will create the best experience possible for our guests. Visit our jobs page to see what positions we currently have available.